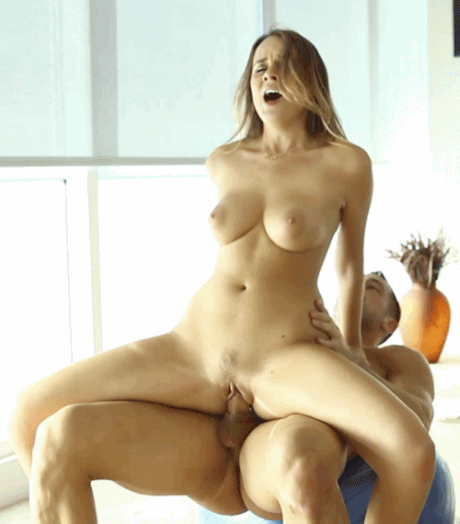 John and his mother continued to work on the renovations to the third floor after Paul and Chantal left. The two by four walls for the large walk in clothes closet and the bathroom took shape. John almost forgot that he had to leave room in the bathroom wall to move the old tub into place. The cast iron tub was far too heavy for him and his mom to lift. They quit for the day going to the kitchen, John to get on the phone to order materials such as plywood, drywall, tape, compound, screws as well as oak trim. His mother began to prepare supper as he called electricians and plumbers to get estimates on the new pluming and wiring he would need. He realized that a steady troop of trades' people would be in and out of his doors the next few days. He finally phoned Mia and asked if once more the gang of six could come over to help him move the tub. Mia assured him that the girls would be more than happy to help and would be over sometime the following morning. Her voice sultry when she made the suggestion that maybe they could help him in other ways. He didn't mind. He had enjoyed those girls immensely, and hoped to again. His mother slid a roast into the oven surrounded with carrots and potatoes as he finished his calls. She turned to him and smiled with love before sliding her arms around his neck and kissing him with the passion they held for each other, still mother and son, yet more, now lovers so deeply enthralled with one another that only a simple touch brought fire to each other's loins. Finally his mother broke the kiss and said "John, we should go have a shower the meal won't be ready for an hour or so, and we've been working all day."
John was so delighted with that idea that he grabbed her hand and almost ran up the spiraling staircase on the way to the showers. The old wooden chair now held a stack of about twenty clean and dried towels, which stood waiting for all users. They stripped and when seeing each other's charms began to kiss and caress, fondling each other with the sexual love that continued to grow between them. He loved the feel of her well-toned ass beneath his hands, the shape of her hips, the fullness of her breasts, and above all the warm silky wetness of her highly aroused pussy. His fingers split the swollen red lips taking moisture and he sucked them into his mouth sampling her sexy dew. His mother finally went to her knees and for a brief few moments tenderly kissed, licked and sucked his hardened cock before regaining her feet and kissing him again. They organized two showerheads so they could stand between them and began to soap each other, first just backs but after awhile it was more buttocks and loins. Using soapy, sliding, slippery hands, their caresses continued, mouths joined, tongues entwined. John slipped a soapy finger into her anus, forcing her pelvis forward against his, his cock slid between her legs. Jane broke their kiss. "Tonight," she said her hand stroking his cheek, "we'll have lots of time tonight, just kisses now I want tonight to be special. Is Phoebe coming over?"
"I haven't invited her," he replied. "Would you like me to?"
"Perhaps you should, we both love her and she adds even more passion to our love."
Their caresses and kisses continued, washing forgotten as the warmth of the water added a gentle dimension to their cuddled embraces, until John realized the time was gone. Reluctantly he turned off the water and handed his mom a towel before taking one for himself. He enjoyed watching her dry herself. The way her boobs moved as she dried them, how she spread her legs to dry her hairy pussy, the way she positioned so she could dry between her round firm buttocks, all was a study in beautiful motion. They dressed in the clothes they had worn that day but both decided that the under clothes were too sweaty to be worn again. So each wore only shirt and jeans, his mother's breasts, unconstrained, swayed wondrously under the thin material of her top. When they arrived back in the kitchen, John went to the phone to call Phoebe.
Was it a quirk of fate or the manipulations of the house, but when his hand reached for the phone it began to ring? He answered it! It was Phoebe asking if his mother and he would like to come over for the evening. He replied that they had been just thinking about her and wanted her to come for the night. He did not prevaricate; he made his intent clear as he asked her to come both for the meal but also for the night. She couldn't help herself as her pussy creamed her panties, she knew that it entailed not just him but the mother who had given him birth. Phoebe worshiped the pussy that had given him life not yet knowing that her own pussy would bear him children. She gave him the only answer she could, that she would be there as quickly as she could. Satisfied John hung up the phone realizing only then how uptight he had been worried that her answer may be no. His mother saw the look in his eye and kissed him knowing his worries were not brought on by fact but fears that his Phoebe didn't love him as much as he loved her. His mother knew his fears were groundless having bahis firmaları been already embroiled in Phoebe's fierce love of her son. Jane turned and opened one of the ovens to check the roast sticking a fork in the potatoes to see if they were done. All John could see was her gorgeous ass as she bent, wanting to drive his prick deep. He restrained himself on her promise of tonight. Looking forward to Phoebe's arrival knowing her love would add another dimension to the love that flowed between him and his mother.
"I wish Phoebe would hurry up," his mother said, "this roast is ready and the potatoes will be over cooked if we wait too much longer." Just then, the doorbell rang and in walked Phoebe a bottle of wine in her hand. Gift still in hand she kissed John grinding her pelvis against his before she turned to his mother and kissed her passionately as well, this time making sure that breast was against breast as she hugged her tight. Jane broke the kiss and said with a laugh, "Settle down Phoebe, we eat first then get to that."
Phoebe replied, "I think we should eat each other right now." However, she handed the bottle to John and asked, "Would you open that for us John?" She then turned to his mother and asked if there was anything, she could do to help.
"No, just sit down and I'll put the food on the table," Jane replied. Soon all were enjoying the pot roast with the occasional sip of wine. There was not much conversation because they all wanted to get through the meal and move on to other things. Phoebe did ask, however, whether her friends Paul and Chantal had dropped by. She explained upon hearing that the couple had, that they could not be a couple because he was far too old for her and she was just newly married. John and his mother had just looked at one another and smiled before their minds returned to thoughts on hand. Each in their own way thought of the sensations that their naked bodies could trade with one another and although she hadn't mentioned it yet Phoebe had some thing on her mind, something she had read about with Cynthia in the book she had brought home from the library entitled " How to Love Your Man" . After sharing the job of dishes, they went up stairs to John's four-poster bed.
This time there was none of the immediacy that had overwhelmed them the last time they had made love. This time, as they slowly removed each other's clothes, there were pauses, to fondle, kiss, suck, or simply to visually examine and admire each other as more and more was revealed. Sometimes they would take deep inhalations of the sexual scent the two women gave off in their impassioned state. Their pussies reddened with desire. Their labia full of blood, swollen, sensitive, needy. Their dripping pussies filled the air with musk. John cock, so engorged, that each stroke of Phoebe's questing tongue sent shivers of lust up his spine as his mother's lips ravaged his own. Then the women traded places, his mother sucking on him so hard her cheeks hollowed while Phoebe's tongue gamboled with his own. They hadn't reached the bed yet. The two women turned him into the filling of a woman sandwich, his mother now kissing the back of his neck while she reached between his legs and caressed his balls sometimes playing with his anus. Phoebe still in front, her tits so hard against his chest he could feel her nipples poke at him. Her hand stroking his cock, he with a finger in her bum as the other hand played with a buttock of her magnificent ass. He wanted to bury his face in their cunts and asses and lick for hours but they were much too needy to take that kind of time.
The women needed a good hard fucking. Each wanted the other to go first, until Phoebe admitted to her depravity of the other day. She told them how much she had liked the thought of his mother's juices covering his cock as he shoved it deep into her body. The incestuous juices of a mother's loving cunt helping her fuck her son. Phoebe felt that the thought alone added spice to her horniness, but truly believed that she could feel the extra slipperiness of his mother's syrups help her fuck. When Jane heard this, she accepted that she would go first but insisted that they share as they had done one morning. Phoebe was to ride his mouth as Jane took her son's cock deep in her swollen red cunt. Phoebe was very aroused, and her pussy smelt strongly of her love, as her juices trickled down his throat while his tongue sought more. It was unbelievably satisfying to feel her son's cock fill her once more as Jane settled on to him, her cunt, hot and wet, wrapped around his cock. It filled her with a sense of belonging, but soon her hormones demanded more and she began the instinctive movement that would take his seed. Her hairy gash demanding the age-old sensations of love.
She watched Phoebe's face begin to grimace with the pains of passion. Phoebe's own hairy cunt demanding the completion that John's tongue could provide. Jane kissed Phoebe's impassioned mouth feeling Phoebe's moans of love deep in her own throat. The moans echoed by her own, both muffled by the ongoing kiss. kaçak iddaa Their cunts worked hard against their lover below them, spreading their juicy creams over his thrusting tongue and cock. They taught him their mutual love of him. Pussies hot, demanding, taking, giving, as their bodies humped and heaved above him. Heaving muscles worked their beautiful round asses. The kiss between them still held as now screams of passion rolled in each other's mouths. The explosion of orgasm burning through their bodies their tits enflamed by the fires burning in them as Jane took her son's seed, branding iron hot, filling her belly with sensation, with agony, with ecstasy. Phoebe's cunt spilling cum as her orgasm caused spastic contractions forcing her juices from her body. John sexually tormented by the women suffered the mini death that all males go through as his seed spurted from his body.
Nevertheless the house would not allow such a death sending its special scent up his nostrils so that Phoebe could once again enjoy his mother's mucilaginous slime deep in her cunt. John's cock remained rock hard, ready for further pussy fucks, as the women promptly swapped positions. Phoebe took the freshly mother-cum covered cock into her own cum filled hole. She basked in the depravity of the sensation of his mother's incestuous juices wetting her further as she fucked. Her pussy lovingly absorbed the wetness that his mother had left behind. Phoebe watched Jane's snatch slide over her son's mouth feeding him sexual nourishment, as had her tits once fed him sustenance. The tits that now bounced right before her eyes as Jane's body forced their movement swaying in time to her pussy's demands. Phoebe's own small tits flew about as she fucked bouncing and swaying with her movement. John watched his mom's ass move above him giving him visual sexual pleasure, but his hands held Phoebe's soft sexy curves one buttock in each hand, sometimes pulling them apart as though it would allow his penetrating cock even deeper access.
Phoebe could feel the evening air blow across her anus, sending shivers of wonderful sensation, as he exposed her further committing her to the course that she felt she wished to pursue. Lovingly, her pussy once again sought his seed, unbeknownst to her, uselessly, because he had already impregnated her. Cellular division continued in her womb as she fucked seeking the ultimate reward, orgasm. Her pussy moved up and down his shaft, seeking orgasmic relief. The tentacles of orgasm wrapped themselves around her uterus squeezing tight before releasing in an explosion of delight that sounded deep in her throat as a sonorous guttural scream, announced her pleasure. Jane's resonant moans echoed hers, while her twat thrashed against her son's tongue. Each woman now immersed in the powerful depthless intensity of passion, until they collapsed against each other pussy spasms still racking their bodies with shivers of gratification. John's powerful spurts added to Phoebe's juicy wetness.
Soon John found himself on his back with two women half on top of him, their mouths kissing his neck, their breasts hard against his ribs, and their pussies wiping their juices on his thighs that were clamped between their own. He lay content, their soft round sexy bums beneath his hands, rubbing not for arousal but for the very sensation of pillowy sexual beauty. Phoebe always liked it when he fondled her there, remembering the first time when she fell asleep feeling that gentle stroking hand that brought such strange wonderful sensations to her anus. It made her want to squeeze her thighs together trying to still the sensations that would run through her body with just the thought of a rubbing finger sliding over her secret place. Both women cuddled into him enjoying the pleasant feel of his stroking hands. Half awake half asleep in post cortile bliss enjoying the warmth generated by their somnolent bodies pressed tightly against one another, until John broke their repose with the announcement that he had to go to the bathroom. With groans of mock annoyance both women rolled away from him allowing him to crawl across Phoebe's body so he could go to the second floor. Phoebe cuddled into Jane's warmth, and then kissed her when Jane's hand took up where John had left of stroking her bum. "Jane," she asked hesitantly, "Have you ever had anal sex?"
"Yes many times, but it was a long time ago now. Why do you ask?" Jane inquired.
"I have a book at home," replied Phoebe, "that talks about how some couples enjoy anal sex and I have thought about allowing John to make love to me that way."
"Oh honey I know exactly how you feel," Jane said hugging Phoebe close then kissing her, "You love him so much you want to give him everything, but you're a little nervous as to whether you can. It was the way I felt when I first gave my ass to John's father, frightened but loving him so much that I wanted him to have all of me. He is the only man that I ever allowed to make love to me in that manner and when he did it, I enjoyed every moment of it. To be honest I've been thinking about kaçak bahis making love to my son that way, but now that you have told me I'll wait. Would you like me to go sleep downstairs so that you and John will be alone?"
"No," Phoebe answered, "if it were anybody else, yes, but I love you as well and I would like it if you could help me love your son with my bum. Particularly now that I know that you have some experience, surely you have some hints as to how to go about it."
"Well first we need something to use as a lubricant, spit will do, but the first time it's better to have something to help smooth the way," said Jane. "I'll go downstairs and see if I can find something in the kitchen that will help us."
"Don't bother," Phoebe replied, flushing with embarrassment, "I drank Castor oil earlier to clean myself out. That was why I was a little bit late getting over; I wanted to make sure I was clean. I put the oil in my purse thinking that I might need it." With that, Phoebe crawled out of bed to get her purse and Jane watched the softly rounded fleshy ass that her son would soon enjoy knowing he was an ass man like his father. When she returned, bottle in hand, Jane couldn't help herself and started kissing her almost as though she wanted to make love with Phoebe again, which was in a way the truth.
"Phoebe do you want to do it while I watch or can we make it a threesome?" Jane whispered in her ear.
"Can we?" asked Phoebe. "You know how much I like it when the three of us make love together. It's so erotic when you, his mother, helps me love him.
"Hurry up then, give me the oil, now get on top of me in the sixty-nine position, that way I'll be able to watch you closely. Now Phoebe, when he tries to penetrate you I want you to push as though you're constipated. I'll tell you when. Here he comes get your bum high in the air and suck my pussy." Phoebe did what she was told sucking tenderly on Jane's twat her bum high, inviting, ready. When John entered the room, he asked if there was something for him. Jane reached up, grasped a buttock in each hand pulling Phoebe apart, and showed all her assets. Her private little hole, wrinkled and petite, almost winked at John. Instinctively John went to his knees on the bed behind Phoebe and began to kiss her bum. His tongue licked around the little rosebud circling closer and closer to the inviting entrance, until finally his tongue touched her there. Jane said push and Phoebe did. John felt the little bud pucker under his exploring tongue as Phoebe grunted into Jane's pussy. He stiffened his tongue and probed as Phoebe grunted again. His tongue found a little opening and pushed in, the asshole pouted again allowing more penetration until he literally had no more tongue to give. He fucked her with it, sliding in and out, noticing her hole became more relaxed with his manipulations. It was like he was French kissing her asshole and she loved it. Jane watched from below enjoying both watching her son make love and the feeling of Phoebe grunting occasionally into her cunt. When she felt Phoebe was as open as she could be with his tongue, Jane nudged John and handed him the bottle of oil. John immediately knew that Phoebe intended to give herself to him in a way that most women were frightened of. It was an act of love, that told him Phoebe wanted to give herself totally to him. The beautiful bum added fuel to his lust, his cock rock hard, just above his mother's face. He took the oil and carefully placed some on his forefinger then slid it gently into her to the second knuckle, allowing her bum to adjust then pushed a little harder forcing the knuckle gently against her sphincter. Phoebe groaned into Jane's pussy feeling the burning sensation of stretching.
"Now," said Jane. "Push hard Phoebe, push as hard as you can." John felt Phoebe's sphincter move under his finger as she grunted and groaned and suddenly the knuckle was in allowing the finger to slide right up to the third knuckle. Then he pulled the finger back until Phoebe naturally wanted to push. Phoebe stopped grunting and her moans took on a different tone, one of need satisfied as John's finger worked her ass giving her urge after urge then satisfying that urge. It was almost as though her asshole was in some way attached to her cunt, because as he worked his finger, her cunt became wetter and wetter, her musky smell stronger, and her need for penetration greater. John took the probing finger from her ass and Phoebe had a sense of loss, of being unfulfilled. John re-oiled his finger now placing his index finger above the other, oiling both before sliding the new combination into Phoebe's waiting hole. Oh how it stretched, Phoebe's moans turned once again to moans of pain but John was very gentle and Phoebe now knew what to do and grunted as hard as she could opening herself a little more with each grunt. John kept the gentle pressure up while he began to corkscrew his fingers, helping to open her even more. Soon it became more pleasurable for Phoebe as she sucked hard on Jane's receptive cunt, still grunting occasionally to open herself even more. When John heard, her moans turn back to those of lust, he slipped his fingers from her ass and began to oil his cock, quickly so that Phoebe's muscles wouldn't have time to tighten too much.