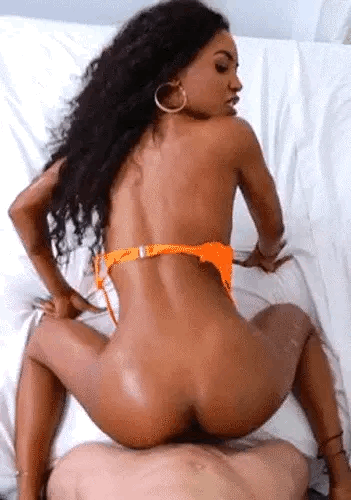 As Joe walked into another Wednesday morning class, he knew the day was going to be a long one. The class was only scheduled for a little over an hour, but he knew he would most likely be bored with the lecture. In fact, he hadn't really been interested in the material since a couple weeks after the semester started. Bio was never really his favorite subject, but since it he needed the class for his General Education units, he figured he'd get it out of the way quickly. As a second semester freshman, he still hadn't gotten enough units to get into the really good stuff that he wanted. But until he got his units for this semester, he was stuck in these boring General classes.
Since the class was early in the morning, from 8:00am until around 9:15am, there usually weren't a lot of students packing the auditorium-style room. State colleges try to focus on smaller classrooms and more intimate lectures, so the room was one of about 30 on campus, as opposed to the hundreds of regular sized classrooms, and most students ended up ditching classes held in the larger rooms. However, since Wednesdays were the day before his lab class met, he knew he could count on them being there in their entirety. Including his cute redhead lab partner, Taylor. Bio wasn't the only class they had together. It had taken him a week to realize that she was also in his Critical Reasoning class, which he had a much greater interest in. But that class was only twice a week, so he mainly got to see her in Bio. Of course, in Bio lecture she sat all the way across the hall. Not on purpose, of course. She just preferred to sit closer to the front so she could hear better. This was understandable, as the professor had a distinct Indian accent that was slightly more difficult to hear the further back you went in the seats.
Joe, however, preferred sitting towards the back. There were usually enough students sitting back there for him to blend in, and almost everyone took notes on their laptops, so nobody questioned him having his out. Of course, instead of taking notes like he was supposed to, he spent most of his time in class messing around on Facebook, Reddit, and gaming sites. Also, from the back, he had a good view of most of the girls walking into class from the back entrances, most importantly their butts as they walked by. He wasn't exactly what most people would consider a pervert, since he never acted beyond taking notice, but he knew that if he got caught he'd receive a stern talking-to from somebody or other. Especially looking like he did. Nerdy looking Latino with glasses and a mustache, sitting all alone in the back of the class, he fit the bill of a perv looks-wise. Joe didn't care, though. He wasn't doing anything wrong. And since nobody usually sat by him, nobody ever noticed.
That Wednesday, Joe did his usual routine when he came into class. He went into the third row from the back, took off his backpack and placed it on a seat next to him, sat down, took out his laptop, and immediately hit Reddit. He was ten minutes early, and he didn't really see a point in waiting to get started. After a while, he opened up Facebook, and noticed he had a new message, and a few updates. He skimmed over the updates, noticed they were just game invites from a couple of his relatives, and ignored them. He checked the message, and it was from Taylor, his lab partner.
"Hey Joe," her message read. "Remember how we're having our mid-term in CR coming up? Well I'm not really getting some of the material, and I wanted to know if you were free after class to study?"
Joe was quick to respond. "Hey Taylor :] I actually have a class right after this, but when that's out, I've got a 3 hour break until my next class. Are you free to meet up then?"
While he knew that Taylor was always on Facebook on her phone, he hadn't expected her to reply so quickly. "Omg, thank you SO much!! I'm open that entire time. Meet me on the second floor of the library, outside Starbucks 😀
Joe smiled, and looked down to where Taylor usually sat. She was there, looking back up at him and smiling. She had a nice smile. Not the best, but definitely not the worst. Also, Joe sort of had a thing for redheads. Aside from that, the class went about its course, mostly uneventful.
His second class, English, was sort of boring as well, but Joe stuck through it. For some reason, English was required before he was allowed into ANY history or political classes, which he needed for his Political Science major. He received back an essay that he had written about some Shakespearean character that he didn't care much about. Another B+ paper, and he wasn't complaining. He'd been a decent writer all throughout high school, even having written a play for his Theater class so that he could get out of having to do any actual acting in the second semester.
In his English class though, he had a few more friends than his Bio class. On his right sat the punkish, skater-girl lesbian Katie, and in front of her sat the nerdy, but observant Ryan. Katie didn't tend to dress girly at all, eschewing skirts and short shorts for skinny jeans, pendik escort a rotating assortment of Asking Alexandria T-shirts, Vans, and a backwards baseball cap. Ryan played the nerd trope perfectly in terms of his attire, what with his khaki pants, polo shirts, and thick glasses. He wasn't nerdy to the point of being antisocial, though, as he always had some good points to add to conversation between Katie, Joe, and whoever else they were conversing with.
"Dude, what'd you get?" Katie asked as Joe got his paper back.
He looked over it for a second, reading the comments and notes that their professor had made in the margins. It took him a second to realize he'd been asked a question. "B plus. D'you get yours back yet?"
"Nahh, not yet," she replied. Katie tended to mix her speech with some skater-talk, and Joe mixed surfer, 'gangster', and nerd into his, meaning that he used the words 'dude' and 'man' a lot, while tending be somewhat eloquent in his speech, and also throwing in random cusswords just because he wanted to. But if you had a text-based conversation with him, his grammar was almost always perfect, and he rarely cursed.
"Damn dude, well when did you turn yours in?" he asked again.
"Same day you did, man. So I don't get why she hasn't graded it yet."
"Well that fuckin' sucks. Try asking her why she isn't done with it yet."
"Already did," Katie sighed. "I think she just hates me, man."
Joe and Ryan laughed. "Did you try asking her nicely?" asked Ryan.
Katie gave him a little glare. "Of course I did, dude. When do I get anything other than nice with people?"
"When?" asked Joe, with a hint of disbelief in his voice. "Two weeks ago at that show, you beat the shit out of that one guy in the mosh pit just 'cause he bumped you."
"Damn kid shoulda been looking where he went!" Katie replied, slightly flustered.
Joe laughed quietly. "It's a mosh pit, what did you expect!? People go in there togetbumped! Shit, I know I did!"
Joe and Ryan both laughed at this, and after a few seconds Katie did as well. "Fuck it," she replied. "I'll just wait 'till next class. She should be done by then."
The three agreed as the clock signaled that it was time to leave. They went their separate ways. Ryan headed to his next class, Katie headed home to her girlfriend, and Joe up to the library to meet Taylor.
The library at his school wasn't like most other libraries. There were four floors, and two main parts of it, the North Wing and the South Wing. He'd never been to the South Wing, so he didn't know much of what was over there. But he HAD been to each floor on the North side, including the basement. First floor was a typical library setup, with a few cushioned seats lining the front entrance, and row after row of bookshelves behind them for a few hundred feet. Towards the back there were a few rows of computers, but these were present on the first two floors. Third floor was another typical library section, but had more tables for groups to sit and meet, as well as a media section to checkout music and movies. The fourth floor was just a meeting area for staff, so he hadn't seen much past the lobby.
The second floor, however, was the area that he frequented the most. Half of the area was tables, both long and short, for groups or individuals to have a spot to get work done. The other half was more tables, but was also arguably the loudest area of the library. It was as close to a social section that you could get outside of the Student Union building basement, which was like a giant shopping mall/pool hall/bowling alley. On this side of the library was the Starbucks, and he could see Taylor already waiting for him.
Taylor wasn't entirely unattractive. In fact, she had been the first girl in Joe's lab to really catch his eye. While most of the girls were thin, fit, and athletic, Taylor had a bit of extra baggage around her sides. Not a gross amount, but enough to give her body ample size, and Joe had always been a lover of the thicker girls. Her breasts were a nice size, too. They weren't very large, probably around C-cups, but it was definitely enough for him to take notice of. She had a great butt, too. It curved out slightly to the sides, which he loved, since he'd grown tired of girls whose butts just go straight at the sides and make their bodies look rectangular. Curves were his thing. Also, her hair, which she was wearing down instead of in her typical ponytail. It was a nice shade of auburn, and her plastic-framed glasses were a shade of brown that seemed to match it and her pinkish-white skin flawlessly.
"Hey Taylor!" Joe opened as he approached her. He got her attention quickly.
"Hi!!" she blurted out with a smile on her face, her voice coming off as a cross between a very light southern accent, and a very light California girl accent. "I wasn't waiting long, don't worry."
"Haha good, I was worried that you'd been here for a while," replied Joe. "You wanna get a drink first? I'm friggin' thirsty." Joe tended to clean up his language when he was around people he didn't really maltepe escort know.
"Sure, sounds good," Taylor responded. "I've been craving coffeeallday."
"But it's only 10:15," Joe countered with an eyebrow raised in playful mockery.
"I know, but… umm… you know what I mean!" Taylor traded. She seemed a little put-out, but she knew that Joe was just joking with her. "I haven't had a Starbucks in a couple days, okay?"
Laughing back, Joe replied "Yeah, I getcha. I haven't had one in a few days either. My bank account's been flippin' out with how little money I've been spending on coffee the last week." They laughed, ordered and received their drinks, and found a spot to sit.
"Okay, so what was it you needed help on?" asked Joe, getting out his notebook and textbook.
"Well, I didn't really get how we're supposed to use the Square of Opposition," she replied. "The Universal statement options make sense, but I don't get how to use the particular statements."
She frowned as she said ended her sentence, drooping the corner of her mouth down slightly, which to Joe looked cute, innocent, and downright sexy all at the same time. He was barely able to shift his focus from her mouth enough to notice the ample amount of cleavage she was showing with her grey V-neck. Even the tank-top underneath left a lot of space to be covered. Luckily, he was able to regain his focus enough to help answer her questions. They spent his entire 3 hour break there in the library, discussing how to apply logic and reasoning, and only stopped because of the alarm set on his phone.
"What's that for?" asked Taylor, seemingly surprised at the disturbance to their studying.
"Shit, I gotta get to my class," Joe replied. "Umm, wanna meet up another time and continue?"
"Sure, of course," Taylor returned. "What are you doing tonight?"
"Tonight, tonight," Joe thought out loud. "Shit, tonight my band is performing at The Wild House."
"Oh, you're in a band?" she asked, intrigued. "What do you play?"
"Guitar," he said with a smile. "I mostly play rhythm, but on a few of our songs I do lead. We're going on before my friend's boyfriend's band, though. You should come see us! If anything, at least go for the food. It's worth it if you don't like the music, and they've got one of the best BBQ bacon burgers I've ever had!"
Taylor smiled and laughed. "Okay, sure! Do you want me to meet you there?"
"No, of course not," Joe replied, still giving a relaxing smile. "I'll pick you up. We're not going on until later, so I'll have more than enough time. Be ready by 7:00 and meet me outside the main dorm hall, okay?"
She nodded. "Okay, I'll see you then. Have fun in class!"
Joe's smile turned into a pained smirk. "I'll try. Its math class.
The math class had let out at 2:30pm, which gave Joe more than enough time to get home and get ready for the night. He was glad that math was his last class for the day. He stopped by the Student Union building to get a Dr. Pepper. It was always a good refresher for the short walk home. On his way off campus, he saw Taylor pass by, on her way to another class. They made eye contact and smiled, then went on their own ways. While he walked, he sent her a quick text, hoping she'd be able to reply before her class started.
Hey, so are you still in for tonight?
After sending it, he tucked his phone into his pocket and continued home. The campus was pretty long. It spanned about three city blocks, not including the Rec Center and the Stadium that were nearby, which were also technically counted as part of the campus. Across the street from campus were multiple apartment complexes, each filled to the brim with students. Joe's wasn't that nice of a place, but it was good enough for him and his roommate.
He got up the stairs and unlocked the door, picking up a take-out menu that was stuck into the side of it. Once inside, he noticed music coming from his roommate's room. Figuring she was home, he just went straight to his room and lay down, wanting to get at least an hour of rest. Sure enough though, his phone going off was enough to prop him right back up.
"Hello?" he answered, annoyance in his voice.
"Hi, my name is Jonathan Davis, and I'm running for Sta-"
The recording was cut off as Joe ended the call, throwing his phone down on the bed beside him.
"Fuckin' recordings, ruining my sleep."
The music going on in the next room was turned down, and he heard voices through the walls.
"Steph!" Joe shouted, "Hey Steph, is that you?"
"Yes, Zuzu, it's me! Furry's here too!"
Joe chuckled. "Yeah, I figured. Is it cool if I bring someone along tonight!?"
"Can you guys stop yelling through the walls?" a voice asked from Steph's room, an unmistakable tone of sarcasm and tiredness in it. "My head is fucking killing me."
"Sorry Furry!" Joe replied through the wall one last time before getting up. He walked out into the hallway, where Steph was already waiting. She was just a little shorter than Joe, somewhere around 5'6″, and she had kartal escort around the same thickness as Taylor. She had much darker skin, though, and had black hair dyed with red on the tips.
"So what were you trying to say Zuzu?" she asked, using a nickname she'd given him years back.
Joe yawned loudly, still tired. "I was gonna ask if it was cool if I bring someone along tonight. She'd have to hang out with you guys while we're onstage, though."
She smiled. "Oooohh, of course!! You bringin' a lady friend?"
"Ha, well, kind of," he replied. "She wanted to study, but I've got the show tonight, so I invited her to come instead."
"Zuzu! She invited you to her place to study?"
"Yeah, why?"
In a sarcastic, drawn-out tone, she replied "Because she wants todoyou! She wants to play with your doodle!"
He laughed and started walking to the kitchen. "Yeah, whatever. If as many girls wanted me as you claim, I'm pretty sure I'd have a steady girlfriend by now."
Steph followed, reaching into the fridge for a bottle of water. After a drink, she replied, "Well, is she cute at least?"
Joe took a bottled root beer from the fridge, then opened up Taylor's Facebook page on his phone, showing Steph her picture. She nodded in acceptance.
"Ehh, I gotta say, she's okay looking. But I'd say to go for it, if you really want to."
After taking a drink, Joe noticed he'd gotten a text message. He noticed it was from Taylor, and read her response.
Yes, of course I'm still in for tonight. 7:00, outside the main dorms. Don't be late :]
"I think I really want to," he replied with another drink.
"Then its settled!" Steph replied, tapping her bottle to Joe's. Since Joe was Straight Edge, he didn't allow alcohol, smoking, or drugs in his apartment. Steph didn't mind at all, since she didn't do either of the three. He got ridiculed about it by a few of the older students, but he didn't really care. His beliefs were his own, and he never let anyone take them from him.
Steph's boyfriend, Furry, came out of the room, holding his hand up to the side of his head. His real name wasn't Furry, it's just what they called him after he expressed interest in Steph's occasional hobby of drawing furry art. "So Joe, you ready for tonight?" he asked.
Joe nodded. "Of course I'm ready. Areyouready?" he asked, eying Furry up and down. "You don't look so good, man."
"Yeah, I don't really feel too good either," Furry replied. "I think it was all that soda and Red Bull I had yesterday, its making me feel like shit."
"Have you eaten anything since then?" Joe asked.
"No, not really. I haven't really had an appetite."
"Fuck it, dude, you want me to make some cheesy bread? It's not much, but it's something."
Furry nodded, and Joe got up to make the breads. First, he took sub sandwich bread, and cut it in half along its width. Next, he got the butter out of the fridge, and spread it along the exposed parts of the bread halves. Finally, he took out the block of cheese, cut off a few slices, and placed them over the butter, leaving no butter exposed on top. After about fifteen minutes in the toaster oven, the cheese was melted to the point that it was starting to get hard on the top, which Furry liked.
"Here you go, bro," Joe said as he placed the breads down in front of Furry. He looked at Steph, who was now sitting on the couch watching TV. "Shouldn'tyoube the one doing this shit?"
She smiled and laughed. "Oh Zuzu, you know me. I'm lazy!"
"Thanks, man," Furry croaked out in his always sarcastic vocal tone. "Mind getting me a Dr. Pepper?"
Joe smirked, picked up his root beer, and went to sit on the couch. "Dude, I just did your girlfriend's job for you. Get your own damn drink," he replied with a laugh.
Furry grumbled out something unintelligible as Joe and Steph laughed. Joe knelt down in front of the TV and turned on the game system, switching the A/V cables and interrupting whatever Steph was watching.
"Zuzu, I was watching that!"
"Hey, you had the whole day off!" he replied, throwing his hands in the air. "I need to calm my nerves for tonight. It's our first performance outside someone's backyard."
"Ugh, fine," sighed Steph. "But dammit when we get home I'm watching my shows!"
"Yeah, sure, whatever," Joe brushed her off as the game booted up.
After a few hours, he looked at the time on his phone, and realized he had just under an hour to get ready and go pick up Taylor. He'd been playing since he got home. He looked over to the couch, and noticed that Steph and Furry had fallen asleep. Not wanting to wake them, he quietly turned off the system and TV, and went to his room to start getting ready.
He showered, shaved, deodorized, and got dressed. He put on a pair of pure black Converse All-Stars, dark blue jeans, and his favorite shirt. It was a black graphic tee, with A SKYLIT DRIVE, the name of his favorite band, written on the front in red and white block lettering. On the back, in the same style, was written THIS IS WHERE YOUR HEART STOPS, lyrics from one of their songs, also in white and red. To match the shirt, he grabbed his Bulldogs baseball cap and put it on, slightly tilting the bill to the right. As he exited the bathroom, he noticed Steph and Furry had already gotten changed and ready.