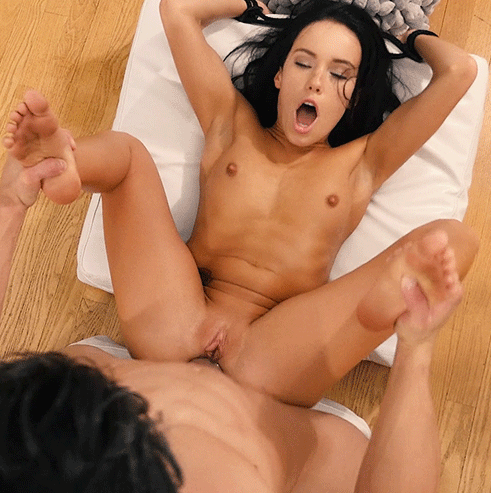 Rocky Mtn. Road Trip – Part Three
Rocky Mtn. Road Trip
Part Three
After we got back on the bikes and back on the road again Mark spotted a bar with alot of Harley's out front and we pulled in looking for some lunch.
This was a pretty normal biker bar. They had two pool tables, lots of stools at the bar itself and small tables and chairs around the stage. Yeah, they had a low stage right next to the juke box and right in the middle of the stage was a gold plated pole. Very much like the ones I used to dance on in my younger days.
Angel & I were still in our short pleated skirts and our tube tops with the red high heels and when I saw that pole I looked over at Mark and sure enough he had a big grin on his face. Stopping here for lunch was no accident. Mark knew about this place and kaçak iddaa I now knew what was coming.
We had sandwiches and beer and afterwards Mark handed me some money and said, "you and Angel pick out some tunes on the juke box and then you can show Angel how to pole dance. I want ya both up there."
We said, "Yes Sir," and walked over to the juke box. The box had some rocking tunes and after slipping a $5 bill in I started with some AC/DC. 1st song up, "A Whole Lotta Rosie". I punched in a couple more tunes then told Angel to pick a few and then join me on stage.
As soon as the music started I got right into it. By the time that song was halfway through the bar patrons were whistling and encouraging us on. Angel had joined me and for her first time on a pole she was doing great. perabet güvenilir mi We pulled down our tube tops and slid down the pole, twirling and dancing our asses off. Angel licked the pole and then we kissed a long wet kiss and the crowd went wild.
Next up was another AC/DC tune, "You Shook Me All Night Long." We were really having a blast and more and more people were coming into the bar. Looked like the word was spreading and the cell phones were recording. Fun!
Money was being tucked into our skirts and just thrown up on the stage. Just like the good old days… At my age it felt good to know I could still be a crowd pleaser and Angel was so hot up there that I knew she was going to be looking for other chances this weekend to go public. We perabet giriş really are a perfect pair for having sexy fun.
After a couple more songs we took a break and the bartender had drinks waiting for us. Guys watching the show bought us more drinks than we could ever drink but we did work up a thirst so we downed more than a few of them.
Mark & Keith held back and watched us meeting our new fans and drinking our drinks surrounded by guys in the bar. Lots of them wanted to get photos with us and we posed with them as they did selfies with us. Everybody was cool and having a good time.
It was fun and when Keith stepped over and said, "Time to Ride Ladies." I was kinda ready to get away from it and get some wind. We were both kinda buzzed and the fresh air was welcome.
We hit the road again. Still had about100 miles to go before getting to the hotel so we were almost there. I was hoping we'd be allowed a short nap before whatever was next but whatever our guys wanted was what we would do. As always!
-TO BE CONTINUED IN PART FOUR