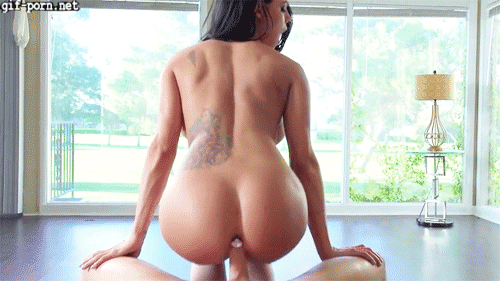 Each year we take a sailing trip with our friends Michael and Kathy. We've been friends since our college days. Bonnie talked about trying to seduce them. She new that Michael was a real horn dog, Kathy says he fucks her every day. And she says that Kathy thinks I am attractive.
"Boy, have you ever changed! A couple of months ago you would flirt with our friends with no intentions of letting it get out of hand. Now you're lining up people you'd like to fuck!"
I thought about how when we visit Michael & Kathy, we always end up in their hot tub naked. Michael waits until just after dinner and says "Let's get naked and jump in the tub!" He likes to sit next to Bonnie and check out her tits and bare pussy. He never fails to say "Kathy, I think you should shave yours too!" Kathy seems to linger outside of the tub and I like to think that she wants to give me a chance to check her out. And her little gymnast type body is nice to look at. Her flat belly, sparse bush, and those small tits with their long pencil eraser nipples! I've often imagined sucking on them.
And Michael loves Bonnie's
I had to ask "Do you really think it's a good idea? It might endanger our friendship."
She said "Like it did with Roger and Bonnie?"
"OK," I said "I'm willing!"
Last month we were on a bare boat charter out of the port of Canouan in the Caribbean. We had arranged to take out a 38' Catamaran. It was a 7 day trip, visiting just 4 islands. I love these trips because they're so casual. We wear bathing suits or shorts and tank tops almost all of the time. While we're on the boat the girls love to go topless.
It so happens that we were moored off of Union Island on Kathy's birthday. We made arrangements with our local boat boy, Tiger, to have a lobster feast in her honor. We told Tiger that we wanted a secluded cove for the evening. Following his directions we made off in the afternoon and sailed to the back side, a more deserted part of the island. We anchored about 100 yards off shore in 30' of water.
Michael and Cathy jumped in the dinghy to explore. That usually means they're going to find a place to fuck! Bonnie decided that the time was right.
She said "We can set the stage by letting them see you fucking my ass. When we see them coming back, I'll kneel on the deck and you can take me from behind. They'll have a great view from the transom and there will be no mistaking which hole you're in."
I started to get hard just thinking about it.
Then she said "Let's divide and conquer. If you can get Michael away from the boat, you can tell him about our adventures with "The Club" while I talk to Kathy. I'll tell her all about Roger's cock and then see if she's willing to help me with an enema. And I'll see if she'll let me do the same for her. If Michael knows he can look forward to doing all the things you talk about, I know he'll jump at the chance! It's Kathy I'm not sure of. When we get back together, wink if you think he'd be receptive to sharing. I'll do the same."
Bonnie went to her bag and took out her lube and dildo. She handed them to me and took off her suit. "Why don't you get me ready?" Then she climbed onto the galley table and turned over onto her back. She raised her knees and put her feet and ass on the edge of the table.
I pulled off my trunks and went to her. I leaned down so I could eat her. After a little fore play I lubed up her toy and put it to her ass. I pushed it all the way in and went back to licking her. I began to stroke myself and worked on licking her lips and clit. I had her cumming in no time. She had me leave the dildo in her as she climbed off of the table had me sit down. She knelt down and began to give me a blow job.
After a quarter hour or so we could hear the dinghy across the cove. We quickly changed places and Bonnie got on all fours with her ass pointing towards the stern. I pulled out her toy and left it on the deck. I didn't need to lube myself up as her ass was ready. I squatted behind her and easily entered her. I took log deliberate and deep strokes.
I could hear Michael kill the dinghy motor and knew that he could see us. I figured he would try to drift towards the boat quietly so that he could get a good look before we realized they were back. I moved forward as far as possible so that he'd be sure to see me fucking Bonnie's ass.
I heard Kathy say "Michael! You're so bad! Hey guys, we're back!"
I acted surprised as I pulled out of Bonnie and tried to cover myself. Bonnie quickly grabbed her suit and headed below deck. I followed her.
A little later I talked Michael into taking some supplies to shore so we could get ready for the birthday bash. We landed the dinghy on the beach and off loaded the supplies. It was a great spot. The cove was at least a mile wide. The sides were rocky cliffs that worked shoreward and ended with had about a half mile of sandy beach extending from side to side. We saw the hut and BBQ pit where Tiger told us to meet him.
I said "Let's relax and have a couple of beers before Tiger gets here. Then one of us can go get the girls and bring them ashore."
We started talking about this and that and Michael said "Were you fucking Bonnie in the ass?"
"Yeah I was. Sorry about that. We were so into it we didn't hear you coming."
"Does she suck your cock too?"
"Of course, and she swallows! Doesn't Kathy suck yours?
.Michael answered with what has become a standard response. "My woman hasn't given me a blowjob since we've been married!"
I said "That's too bad!"
Then I told him about our night with Roger and Shellie. I described her tits and his huge cock, and then about the further adventures of "The Club". I didn't go into great detail about most of our experiences, but talked about getting sucked, fucked and my intro to anal that first night with Shellie. It was obvious that he had a hard on and he kept adjusting his dick. And when güvenilir bahis I mentioned the other women as he was saying things like "No way!" and "Holy shit, really?"
Then he stopped me during my description of Bonnie's party and asked, "Aren't you afraid one of you might catch something?"
I told him about "The Rules".
He asked "Doesn't it bother you that these guys were taking liberties with your wife?"
I had to tell him "The first night watching her with Roger and his huge cock really turned me on! I was amazed as I was watching her work on his unbelievable cock. And I was more concerned about being able to have Shellie than I was about what Bonnie was doing. Then, at the party, I was amazed at how she reacted to the other men and was excited watching her with the other guys. Besides, it's only sex!"
Then I went into a very detailed description of Bonnie being Roger's first ass fuck.
He questioned me. "She really took his huge cock in her ass? That must have been unbelievable to watch! So, how has all this affected your relationship?"
I was honest and told him "We are having sex more often and loving it more! Bonnie has become an animal! Now she's the one who suggests anal sex! I know she'd let you have a go, if you wanted to. And, like I said, she swallows!"
He said "Really! She'd let me do her in the ass? Well . . . I don't think Kathy would go for swapping."
I had to ask him "If she did, how would you feel about me being with her?"
He thought for a moment, staring off at the boat. "I can handle it. If you can get her to agree, I'm in!"
Just before sunset Tiger arrived and we helped off load the supplies. He started a fire and I told Michael to wait on shore while I went back to get the women. When I pulled up to the boat Bonnie was there to handle the dinghy's landing line. She looked at me and I winked. She smiled but didn't wink back. She just shrugged and said "I didn't get a reaction. So I don't know what to tell you."
I said "Oh well, let's go ashore and see what happens."
Kathy came to the transom and stepped into the dinghy. Bonnie got in and we were off to the beach.
The sun had now set and it was a calm moonlit night. We were sitting around a picnic table that was set under a thatched roof open sided hut. We had been picking at fresh grilled lobster and vegetables. After dinner we paid the Tiger and thanked him for a great dinner. We helped him pack up and he was off.
Several bottles of champagne later, it was time for the cake that we had our boat boy had gotten for us. We sang to Kathy and drank yet another toast to her birthday.
She asked "Who arranged for the cake?"
When I told her that I did she came around the table and gave me a kiss. I was a little surprised when she started to stick her tongue in my mouth. She had never done that before.
She replied "It's so nice that you thought about getting me a cake."
She sat down next to me and put her head on my shoulder. Then she said "You're so sweet!"
Kathy turned to me and once again put her tongue in my mouth. She stopped kissing me and said "All afternoon I've been thinking about what Bonnie told me about your new friends. At first I was shocked, but I must admit that the stories made me very horny! And now, after all this champagne . . ."
Michael said "Frank told me all about it and it did the same to me."
I put my hand under her shirt and reached up to fondle her breast. I started to tweak her nipple and asked "I've often thought about doing this. I'd love to suck on these."
"But there so small."
"They're small but beautiful!"
Her hand was on my thigh and as she kissed me again she slowly slid her finger tips up until they were on my now hard dick. I took that for a "Yes!" She passionately kissed me while she took hold of my cock and started to stroke it through my bathing suit. I used my other hand to pull up her shirt and exposed her breasts. I pulled away from her kiss and began to lick and suck her erect nipples. She bent her head back and started to moan.
Bonnie got up and moved around the table until she was behind Michael. She put her hands on his shoulders and moved them forward and down his chest, pressing her breasts on his back. She reached down to his crotch. She was nibbling on his ear and said "Someone's excited! You're so hard! What do you want?"
He replied "Would you suck on me while I watch them?"
"Sure! Take off your shorts."
She took off her suit while he slid his shorts down and kicked them away. She moved beside him and made him straddle the bench. She went right to his cock and began to suck him.
I moved a hand between Kathy's legs and fondled her through her suit. She had her hands on my head and was holding me while saying "That's wonderful!"
I pushed her bottoms aside so that I could feel her lips and clit. Then I said "Sit up here on the table."
She moved up and I pulled off her suit pants.
"Lay back!" I went to her and began to lick her. God she tasted good! I was massaging her breasts and she covered my hands with hers, guiding my tempo. I pulled a hand away and brought my fingers down across her flat tummy and slowly started to finger her lips. I sucked a finger and put it inside of her. I worked it in and out while nibbling, licking and sucking her clit.
I glanced sideways and saw Michael smiling as he was watching us. I could see the back of Bonnie's head as it bobbed up and down over the opposite edge of the table.
Bonnie came up for air and said "Michael, sit on the table. I want to watch too!"
So Michael moved up to the table's edge and Bonnie sat on the bench. She was stroking him while watching me eat Kathy.
She said "I want you to cum in my mouth." She again started sucking and stroking Michael. Now he was leaning back with his hands on the table enjoying his blow job.
I was türkçe bahis searching out Kathy's g-spot and her clit was hard! She was moaning and had a hand on the back of my head, holding me in place. I started lightly flicking her with my tongue and she began to whisper "Oh, yeah, that's it, oooh, keep it up, just like that!"
I released her breast and brought my hand down to her mound. I was pressing down, right above her g-spot. She arched her back and now had both hands on my head. She started to buck and I knew she was having a powerful orgasm! I withdrew my finger and slowly licked her lips, tasting her juices.
I heard Michael say "Oh man that feels good! Here it comes!"
I looked over to see Bonnie taking his entire dick, moving up and down, eating his load. She licked him from the base to his tip, cleaning him thoroughly. He looked pretty happy.
I helped Kathy sit up. I moved to her and we kissed. I asked "Was that good?"
"Yes!" was her reply.
I said "I want to be inside of you."
I had her move to the end of the table and while she sat on the edge, I removed my trunks and slowly stroked myself as I moved to her. I placed my dick at her opening and easily slid inside. I kissed her lightly on the lips and whispered "I've wanted to do this for a long time!" I stroked slowly, not wanting to rush. She had her hands clasped behind my neck and she was looking me in the eye, smiling.
"I have to admit, Bonnie's told me that you were a great lover. I've often thought about sex with you. I was torn when she told me those stories this afternoon, but I decided I'd like to have you eat me and fuck me. I just felt funny and couldn't admit it to Bonnie."
I looked over her shoulder and Bonnie was now sitting on the table with her legs spread wide. "Now Michael, I want you to return the favor."
Michael sat down and put his head between her legs. He said "It's been a long time since I've done this. I hope I remember how. Oh man, your shaved pussy looks so good! Honey, maybe we should shave yours too!"
Bonnie looked over at me and smiled. "So honey, how does she taste?"
I said "Her taste's marvelous! Want a taste?"
"Sure!" was her reply.
I pulled out of Kathy and climbed up on the table so I could feed my dick to Bonnie. She moaned while she sucked me. I pulled out and she said "She does taste good. Kathy, have you ever tasted yourself?"
Kathy replied with a resounding "No!"
I moved back to in front of her and said "You really should give it a try."
I fingered her and I saw Michael look up as I brought my fingers to her mouth. She hesitated as I held out my finger. She looked me in the eyes and opened her mouth. I stuck it in and she began to suck on it.
I asked "Do you like that?"
She nodded her head on response. I removed my finger and used two fingers to enter her. A few deep strokes and I returned them to her mouth. She started to suck them and now she had her eyes closed. I said "I've got a better idea."
I moved forward and entered her with my dick. God she felt good! After a couple of strokes I said "Would you suck on me?" I pulled out of her and she climbed off of the table and knelt down and took me in her mouth.
I looked over at Michael and said "See? You just have to understand what a woman likes!"
Kathy was greedily sucking on my cock and stroking me at its base. She looked up at me and said "Please don't cum in my mouth."
I replied "Okay." And she resumed my blow job. She was so gentle as she was slowly sucking me in and out.
Bonnie pushed Michael's head away and said "I want you to fuck me!"
He stood up and she climbed off of the table, turned around and bent over. Michael quickly got behind her and started to fuck her from behind. I looked at him and stuck my thumb in my mouth and sucked on it. Then I pulled it out and gestured in such a way as to indicate that he should stick his thumb in her ass. He caught on right away. He lubed his thumb with a little pussy juice, placed it at her brown hole and slowly pushed it in.
Bonnie said "Oh Michael, that feels good! But your thumb is so small! Don't you have something a little bigger? Frank, can you get the lube from my bag?"
Kathy tried to look around me to watch them. I pulled out of her mouth and I said "Let's move over a little closer so we can watch."
I took her by the hand and led her around the table until we were next to them. I searched Bonnie's shoulder bag and found her tube of KY. I handed it to Michael and said "Use this."
Then I moved behind Kathy and said "Hold on to the edge and bend over." As she watched her husband, he pulled out of Bonnie. Then he took the top off of the tube and put some lube into the palm of his hand. He stroked his dick and covered it with KY.
"That's right big boy, make it ready and fuck my ass!"
He stepped forward and lined up the head of his dick with Bonnie's asshole. He pushed forward and with one stroke his dick went right in, all the way to the base!
"Oh man, I can't believe I'm doing this!"
I entered Kathy and began to stroke into her. Her pelvic bone against the vein of my dick felt great! She was tighter than I was now used to. I slowed my rhythm, not wanting to cum yet. As he fucked my wife's ass I listened as Kathy said "How can you let him do that? Doesn't it hurt?"
Bonnie replied "The first time is the worst. Then it feels so good! I couldn't believe how intense it was when I have a finger up my ass and my lover brings me to orgasm!"
Michael said "This is great, but I thought it would be tighter!"
I couldn't resist, so I said "Welcome to Roger's world! After his cock, they're never the same."
Bonnie asked "Do you want to stop?"
"No fucking way!" was Michael's reply.
As we were all just savoring the feelings, Bonnie said "Michael, if it's a tight ass you want, you'll have to güvenilir bahis siteleri fuck Frank or Kathy."
Michael asked "Frank, has someone fucked you?"
I said "Not yet, but Bonnie has done me with her dildo! I asked her "What does it feel like?" She had trouble explaining it so I thought I'd give it a try. She did me and then sucked me off. It was awesome!"
I said "There is another way to make her tighter. Michael, get her big dildo out of the bag and put in her pussy. Put it all the way in. Then you'll love it!"
He smiled and said "Sure."
He pulled out of her and I watched as he took her toy and played with her. He was teasing her by putting in a little and pulling it out.
She leaned forward and said "Come on Michael, shove it in and put your cock back in my ass!"
He was stroking himself as he shoved it in. He lined up his dick and pushed himself into her.
"Oh yeah, that is tighter!"
Bonnie said "So Kathy isn't this exciting?"
"More than I ever would have guessed!" was her reply.
I had my hands on Kathy's hips and I started to stroke faster and was going as deep as I could.
Kathy said, "Do you like it? Are you going to cum in me?"
I stared to have an intense orgasm. It must have started building when I first thought about finally being able to fuck Kathy. I pushed as hard as I could and felt myself pumping my load into her.
Michael said "I'm going to cum again!" and I saw him push all the way in! He had a huge smile on his face!
Michael pulled out his now limp dick and said "That was too much! I haven't cum twice since forever."
We decided that we'd leave most of our gear on the beach and get it in the morning. We didn't bother to dress as we got in the dinghy and headed back to the boat.
As we were boarding Bonnie said "Michael, come take a stern shower with me. I'd like some help cleaning up."
Kathy and I sat in the cockpit and watched the new lovers wash each other. When they were done they toweled each other off and when they came to the cockpit Bonnie said "I think they like it. I thought they would. When I told Kathy about Roger she said she'd like to see his cock. She asked if Roger and Shellie liked to sail. You know, after tonight our sailing trips with them will never be the same."
Then she took Michael's hand and led him inside. She turned and said "See you two in the morning."
After Bonnie and Michel went below I asked Kathy if she wanted to shower. I took her by the hand and led her to the stern. "Sit here, I'll be right back."
I went to my cabin and got my kit bag. I returned to Kathy and set it down next to her. I opened it and took out my beard trimmer. She was sitting on the top step of the hull with her feet on the second step. I knelt between her legs and said "How about a little trim?"
Kathy replied "I wouldn't mind a trim, but I don't want to be bald."
"OK, so let me do just the bottom. I'll trim it all close and then I'll shave between and around your lips."
She spread her legs and I turned on the trimmer. "This thing vibrates so your sensitive little clit might just get hard." She was watching intently as I began to fluff up her bush with one hand and trimmed the long hairs away. Then I spread her lips moved in for a real close trim. When that was done I turned the trimmer around and used the base to tickle her clit.
"That feels so good!"
"Why don't you let yourself go? Another orgasm and you'll be so wet that I'll be able to use your juices to shave you." She put her hand on her pelvis and pushed down. Now her eyes were closed and she was concentrating. She started to shudder and bent slightly forward. It was only a minute before she came.
I had her lay back and used the shower nozzle to wet her down. I spread some soap around her lips and rinsed her off. I soaped her up again and used the lather to slide my razor across her sensitive skin. I was really enjoying this so I took my time. When I was done I rinsed her off and said "There, feel how soft you are."
"That does feel nice. Thank you!"
I leaned forward and kissed her fingers as she felt herself. She took her hand away and I began to lick and suck her lips and clit. "Would you like another orgasm?"
"Do you really have to ask?"
I took a finger and slid it between her juicy wet lips. I used another finger and leaned forward to begin again. Oh she tasted good. I removed my fingers so that I could tongue her and suck on her lips. I held her by the hips and said "Scoot forward a little. I want to get more comfortable."
She moved towards me so that her backside was just on the edge of the step. I worked on her some more and she said "That's so good! I'm going to cum again!"
As I took to licking her very erect clit, I pressed my finger to her anus. She moaned so I continued to enter her while I worked her clit. I had my finger in just past half way when she shuddered through a very powerful orgasm.
When she calmed down she said "Bonnie was right! That was awesome!"
I stood up and she looked at me seeing that I was erect again. She said "Now it's your turn. You sit here and let me suck on you."
We changed places and she began to suck me. She stood up and said "Let me make you a little wetter." She straddled me and directed my hard on to her slit. She lowered herself on to me and bounced up and down a few times.
"There, that ought to do it."
She returned to her step and began again. I was so hot that it only took several minutes before I was ready to cum again. Remembering what she'd said before, I warned her "Your making me cum!"
I tried to lift her head and she pushed my hand away. I couldn't wait any longer and started to explode. She didn't miss a beat and was sucking me off while I came. I started to soften and she let my limp member leave her mouth. She looked up at me and was licking her lips.
"I thought you didn't like to swallow."
She replied "I didn't, but now I do."
She stood up and reached for my hand. She said "Let's see if we can get some sleep."