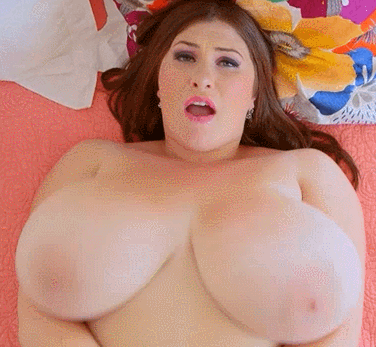 Lilly's point of view
Mark came back the next morning. Nick and I hadn't bothered to get dressed after he had worshipped me in our bedroom. Mark joined us in the living room, naked too. It felt like the most natural thing in the world to me. Nick took some Champagne from the fridge and poured it into three flutes.
"Here's to our new life together," he said ceremoniously.
"Cheers," he added.
"Cheers," I joined in.
"Before we drink to that I have to tell you something," Mark began. My dad and I both looked at him, surprised.
"I'd love for you to meet my mother Stella," he said clearly waiting for our reaction.
"We'd love to," my dad said just before I could.
"Tell us about her," my father encouraged.
"Well, technically she's my stepmother. Her name is Stella Whiting-Taylor. She married my dad which sadly lasted only a month because he passed away. After his passing we fell in love. Then we set up the sex shop / school El Castillo together and that's where we live now. I'd love to take you there now. If you're not too busy," We quickly got into our cars and Nick lead the way to El Castillo.
I looked in awe as Mark quickly led us through the building. Nick and I especially took some time to look at the toys in the shop. That's where Stella walked in to meet us. I quickly closed my mouth and turned my eyes away. I did not want to gasp and stare at her. She was without a doubt the most beautiful woman I'd ever seen. She wore long grey hair with beautiful soft curls. She also wore glasses which I thought was very funny as she was completely naked otherwise. Her breasts were surprisingly firm for an older woman. She walked over to Nick and introduced herself. Then, when she looked at me I felt a shiver running over my back. Stella hesitated a little bit before she took my trembling hand.
"I'm Stella Whiting-Taylor. Nice to meet you," she said looking at me with adoring eyes.
"Nice to meet you too Stella I'm Lilly James," I answered in a voice that was hopefully not as shaky as I thought.
"You are absolutely beautiful," she said.
"Thank you. You are beautiful as well," I tried again, with a clear voice this time.
"Let's all go to our apartment. I think we'll be more comfortable there." Stella said clearly taking charge of the situation. We each took a robe and made our way to the apartment. I took my dad's Nick hand and when Mark joined us he took my other hand.
"Ready to play Princess?" he said without any hint of irony at using Princess.
"Only with all of you. Only with all of you ," I emphasised as we walked to the bedroom. A shiver of anticipation ran through me.
"Don't be scared. We will not hurt you," Mark assured me looking me straight in my eyes.
"If it gets too much you just say stop," he added.
"Some people use a safeword but friends don't need a safeword, do they?" Stella explained further.
"No they don't," I agreed. I got comfortable on the bed.
"So how is this going to work?" My dad asked clearly a little apprehensive. Mark turned a large mirror so that I could see what he was doing. I looked at myself but only saw my look of pure sexual need. Mark put some lubricant on his hand and like he had done with Nick he let it warm there for a bit. Mark climbed on the bed and shoved himself between my legs. He parted them as wide as they would go without being uncomfortable. My dad Nick crawled next to me on the bed and kissed me fiercely.
"Just relax Sweetness. It'll feel so much better," he advised. Carefully and slowly bağdat caddesi escort Mark
inserted one finger in my little hole.
"Does it feel good?" Stella asked. She was definitely turned on too. She was clearly wet.
"It feels good yes, but strange too," I answered.
"I thought you liked strange," Mark reacted, making me laugh.
"I do," I agreed as he took his finger out of my butt, added another and inserted it in my tight spot again.
"And how does this feel?" he asked as he pushed in past the knuckles of his index and middle finger.
"That's good too," I replied and looked in mirror.
"It looks hot too," I told everyone. I was so turned on by seeing and feeling what Mark did to me that I forgot about everything else after that. I believed Nick was fucking Stella hard but I couldn't be sure.
"You have no idea how hard I am right now," he whispered and leaned over to kiss me hard.
"Show me then," I returned quickly. Mark turned so I could take his erection in my mouth. He was indeed rock hard.
"Oh Princess you're doing so well. Touch your little clit and make yourself come. Come for me," he encouraged and I did as instructed without thinking. My little hole clamped around his fingers. My pussy throbbed and Mark came in my mouth. I could hardly swallow everything. There was so much. I heard Mark breathing heavily.
"That was amazing Princess. Well done," he finally commented.
"Now what's next?" I wanted to know.
"You want more?" Mark asked. Why did he sound really surprised?
"Duh," I reacted.
"Okay. Just the small one. Then we're going to spoon and nap. Tomorrow morning we'll do the slightly bigger one," Mark explained. I listened to him attentively. I really enjoyed that he and Stella knew so much about sex and could talk about it so well.
"And after that?" I encouraged him to tell me more.
"Then you're ready," he said matter-of-factly.
"For what? For you and Nick to fuck me at the same time?"
"Yes," Mark answered calmly and I couldn't help but smile.
"You'd like that wouldn't you Princess?"
"Yes I would love that. So what do I do?" I asked.
"Nothing. Just relax and enjoy yourself," was the quick answer. I did just that and again made myself comfortable on the bed. I watched Mark put some lube on the butt plug and I shuffled my ass to the side of the bed. Mark sank to his knees and spread my legs a little further.
"Do you want to watch this in the mirror?" Mark asked.
"Yes of course. You know I'd love to," I told him full of anticipation.
"Relax. Remember?" He cautioned me as he put one of his fingers in my little butt hole and one in my pussy. In no time I was dripping wet again and my blood was pumping through my veins. I watched in awe as Mark took his fingers out and instead put the tip of the plug at the entrance of my butt.
"There we go Princess. Are you ready?" Mark asked his voice low with lust and stroking his cock with his other hand. Nick and Stella came walking back to the bed after they had done whatever they had been doing. Nick laid his hand over my belly and Stella leaned over to kiss me. My surprised gasp allowed her to slip her tongue between my lips. I had never kissed a woman before now but it felt really good.
"Yes," I managed to answer Mark as I felt the plug being pushed in a little bit.
"That feels good," I whimpered and saw all of them smiling at me in the mirror. Mark pushed the plug in a little further and lightly bahçelievler escort touched my throbbing bud of nerves above it. As my orgasm raced through me he pushed the rest of the plug in me.
"Oh," I cried out as a second orgasm hit me while I watched my dad and my friends climax too. He sank on the bed and took me in his arms.
"That was amazing Sweetness. Well done. You're amazing" Nick complimented me and kissed the top of my head. All the sensations of tonight left me so tired I barely managed a "Thank you," for everyone before I fell asleep.
The next morning I woke about 9.30. Nick, Mark and Stella were already in the kitchen, making breakfast.
"There she is," Nick reacted enthusiastically and came over to hug me.
"Good morning dad. Oh, good morning Nick. Good morning Mark and Stella,"
"Waffles or pancakes?" they asked in unison. I laughed. There was only one correct answer.
"One of each please," I answered still not believing how lucky I was that I had these amazing people take such good care of me. After breakfast we went back to the master bedroom. Nick and Stella watched as Mark inserted the somewhat bigger butt plug in me. I was on my hands and knees on the bed and I felt so full but it was not unpleasant or uncomfortable.
"This looks tight and hot," Nick commented taking his length out and stroking it leisurely.
"Is it too tight?" Mark asked me.
"It's tight yes but not uncomfortable or even painful. It's actually quite nice," I answered honestly. Stella makes me turn around and closed her lips around the upright nipple of my left breast. Mark does the same with the right one.
"Can I please fuck you then," Nick asked already walking to the bed anticipating my agreement.
"Yes please Dad and cum in my pussy," I requested.
"Mark, why don't you crawl under her," Stella suggested.
"I think she's ready for both of you," she added. I let out a squeal of delight. Finally. Mark crawled under me placing his hands on my hips. Nick spread my legs and took position between them. There was something really, really sexy about Stella taking Nick's cock and inserting it between the wet, oh so wet lips of my slit.
"Oh Sweetness. You have no idea how good this feels," Nick said while quickly but passionately kissing me. He started moving. Careful at first but he quickly became a little more forceful and hit a little deeper. The plug and his big cock made me feel so full but it felt so good. Suddenly I felt Stella taking the plug out.
"You're ready Princess. Just relax," Mark encouraged me. I hadn't even noticed he'd wrapped his cock in a condom. He put it at the entrance of my anus and slowly inserted himself into me until I was filled to the brim with two big cocks. They started moving slowly and in synch. It felt awesome. When Mark pulled out Nick was fully inside me and vice versa. I felt my eyes roll to the back of my head. I could hardly breath let alone speak. I came so hard. I felt Mark filling his condom seconds before Nick filled my pussy. That's when I noticed Stella. She had two fingers in her pussy that was clearly dripping wet. She smiled at me with so much love. I blew her a kiss, which she returned. Untangling from us Mark scooted of the bed and went to the bathroom to discard the condom. Nick took me in his arms as we tried to get our breathing back to normal.
"I'll go and get us something to drink," Stella said and walked out of the room.
"That was amazing sweetness. Would you like to do that again some time?" bahçeşehir escort Nick asked. There was a distinct thoughtful tone in his voice.
"Of course I would. Do you really have to ask?" I countered.
"Yes I think I do," Nick answered.
"I just want to be sure that you'd tell me if it gets too much for you," now his tone of voice was downright insecure. I didn't like that at all.
"I will Dad. I promise," I said as I turned to look him straight in his eyes. I kissed him as sweet and lovingly as I could. Then Mark and Stella came back with four steaming mugs of tea.
"I thought you could use these," he jested as he put them down on the nightstand beside us.
"Are you two alright?"
"More than alright," I answered enthusiastically.
"That was fantastic. Thank you for the tea," I rambled on.
"You're welcome Princess. You were amazing just now," Mark told me in the soothing voice I'd grown to love so much. Stella was quick to nod her agreement.
"I love you all so much. I love how you take care of me," I wanted them to know. I made sure I specially looked at Stella when I said this.
"Well, that's great because we love you too. Is there anything you want to do tonight?" Stella asked.
"I can't think of anything. Can't we just stay here and watch a movie," I suggested.
"Not Notting Hill again" Nick reacted semi desperate.
"That would make it the fourth time this week." Stella however high fived me.
"Good choice," she agreed.
"And the problem with that would be?" I answered Nick in my best bratty girl tone as I started humming the theme tune to my favourite film. I saw Nick rolling his eyes to Stella and Mark shrugged his shoulders in a silent answer. We quickly went to the kitchen and grabbed us all another round of drinks and snacks. Mark switched on the TV and DVD player and sat down between the people I loved most in this world.
TWO DAYS LATER AT OUR HOME.
'Oh dear. This is really going to happen," I thought as I looked at the pregnancy test I had just done. I read the package leaflet again to double check that I had done everything right. Of course I had.
'Breath Lilly, breath,' I calmed myself down. This is what you've always dreamed of. Having Nick's baby. It's going to be incredible. I just didn't know how to tell him and Mark and Stella. I just couldn't find the words. I took the stick and walked in the kitchen. Nick was eating breakfast. I just put the stick on the kitchen island in front of him and let him work it out while I took some orange juice from the fridge. I heard him screech and he scooped me up and danced around the living room with me. I had never seen him so happy. When he put me back on my feet I was finally able to ask the question that's been bugging me.
"Now what?"
"Don't worry about a thing Sweetness. Mark, Stella and I have this under control," My dad said looking so sure.
"I just wish that I'd find a job soon. That way we can move to a bigger house," Nick said pensively. I walked over to him and kissed him with what I hoped was a reassuring kiss.
"Let's go to El Castillo and tell Mark and Stella about this," I said rubbing my hand over my belly.
Half an hour later we walked into El Castillo and quickly found Stella and Mark. Before we could say anything Stella guessed it. What was it about this woman? She ran over to me and wrapped me in her arms.
"What?" Mark asked.
"They need our help darling," she explained.
"No, sad as it," I began.
"You two are the only friends we've got here. We just wanted you to be the first to know," I explained further.
"Well, in that case. Why don't you and Nick spend the night here?" Mark invited and Stella quickly agreed with that. Stella took my hand as we walked to their apartment.
To be continued in part 6 the last part of this story.