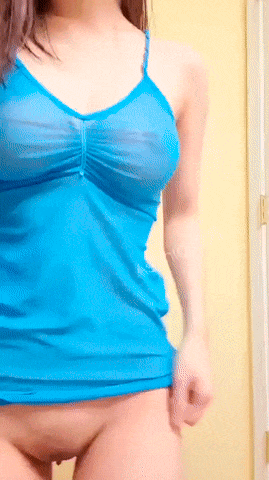 He sits on the davenport. Nothing left in him but fire and water. She appears in the doorway silent and still. Smiles exchanged for witty remarks. "Back so soon?" he asks.
"I broke the straps on the straight jacket meant to keep me away from you." she replies.
Anticipation of the next movement to distract from sexual tension ensues. They both wait for the other to come right out and say it, but neither dare approach reality without defense or shield.
"Your work schedule get the best for you yet?" she inquires trying to avoid obvious emotions.
"Almost, but I think it'll be alright in a week or so." he stands directly and moves toward her. His eyes glued on hers. She stands stiffly and stares back as he approaches. She's not certain if he'll move past her into the kitchen, which she enter though, or if he'll enter her little space on earth and take her away to another planet. "It's good to see you." he continues.
"Yes, it's good to…" She is interrupted by his lips. He presses hard trying to satisfy his savage lust with lips alone. She goes limp in his arms, taken so by his passionate action. He forces her against a wall pinning her arms above her head and kissing her ferociously about the face and neck.
He stops a moment, stares her straight in the eyes looking for the answers to the questions he hasn't asked yet. He finds nothing but a smile. "You know you're trapped, right?"
"Am I?" she asks coyly after a slight pause.
"Yes, that is exactly what you are. You and only you."
His brutal constraining, and his strict assertive words startled her, as they always do. Feeling vulnerable and almost scared she tries to wiggle out of his grasp but only ends up with her back to him, wrapped up in his arms. Kissing her neck and ears, she breaths heavy. She feels the tingle up and down her spine that seems to accompany her to every visit with him. Spinning her around and kissing her mouth, he sighs audibly, as if he's been waiting the whole day for this moment to arrive. Their bodies pressed together, touching at every point but still between them lies all the secret truths. All the feelings they have for one another hidden deep down. Both wondering if the other knows.
Pulling only his mouth away he says, "Can you follow directions, or will I have to force you?"
"Give me my orders and find out for yourself." she replies playfully.
"Go up the stairs, enter the door at the top, light the three candles on the bureau, turn out the lights, and wait. Can you do that for me?"
"We'll just have to see, won't we." She says immediately taking leave of him and setting out towards the stairs. Excitement pounding in her chest and her knees feel like they could give way at an moment. Following directions exactly as they were given to her, she lights the candles and turns out the lights. Anticipation floods her being, she decides to add her own flavor to the mixture and unzips her dress. Hearing the click of the zipper as she undresses and just thinking about the man downstairs makes her dizzy with desire. She feels the temperature in the room heighten along with the dew point below her waist. Her dress slips off her shoulders and over her perky breasts. The absence of the thin barrier between her nipples and the air creates quite a stir in her nerve endings causing them to stand erect. Her dress, taken by gravity, slides past her waist, over her hips and plummets to the floor.
Stepping out escort ataşehir of it she surveys the room, wondering why it hadn't occurred to her till after she was undressed. The three candles on top of the bureau had been lit before but only once, twice, maybe, if only for a short time, but with the time it was taking him to come upstairs she knows there is nothing short about this man. Her silly thoughts making her giggle as she makes several other observations. She looks over everything. His books ranging in topics from art and classic literature to computer technics and typical reference. Music and movies of the same eclectic nature stacked and stored in some strange unrecognizable organizational pattern. Other scraps of paper are lying about with phone numbers, addresses, funny notes and scribbling. Looking down at them she notices a note she'd written to him months ago before taking a trip to her modern day hell. Staring at it in disbelief, the door swings open, revealing her in nothing but thigh high black stockings and her modest black heels with her black shoulder length hair slightly thrown across her face from the startle.
"Ahh, you can follow directions, but create your own game." he says smiling a very mischievous smile like he was expecting something like this from her. She was still shocked by the note and couldn't help her tongue at that moment.
"You… You kept this? From all that time ago?" She muddles out.
"Well," he's surprised she noticed it. He wants to tell her that he has been in love with her all along and that he won't live another day without her by his side. Yet again, he avoids it and instead plays his domineering other self. "Now in all the directions I gave 'reading my scraps of forgotten papers' wasn't on the list. Poor girl, I hate to have to do this to you, but it is the only way you'll learn it seems." He takes a deep sigh and walks towards her. "Both hands on the bureau.", he directs. She stands still, frozen. "Girl, have you gone deaf?! Hands on the bureau! This is not a game." His rising tone of voice and forceful words ring in her ear drums. She does as he asks. He laughs under his breath as he rubs his hands together. She sees nothing but hears the friction between his hands. Then, with a flat palm, he reaches back slightly and slaps her ass. He knows not to hit her hard. He's not trying to cause pain, more trying to startle and arouse. "Now, girl, you know better then to go through other people personal things, don't you?"
"Yes, sir. Of course. I'm sorry. I didn't mean to be rude. I just.."
"Shh..," he interrupts. He moves in close behind her and leans over her back. Kissing her neck and moving up to her ear he whispers, "you look beautiful." Her voices catches in her throat and tears well up in her eyes. She feels overcome by her well of secret emotions. He'll never know what that one phrase meant to her. She gathers herself. Slyly she turns around to face him.
"Thank you." she replies quietly, noticing his ravenous hair framing his masculine face perfectly in the candle light. He wraps his arms around her naked body. Her heart beats rapidly in her chest, she clutches onto him tightly to keep from braking this passionate moment with some fool, clumsy movement of her hand or foot. He lifts her body off the ground and lays her gentle on the bed. Sliding his arms slowly out from underneath her and taking a good long look at her in the candle light. He removes his sweater kadıköy escort bayan and speaks to her in the same heavy tone.
"You've been punished once tonight, are we going to brake anymore rules?"
"If I please to do so I will, besides rules are made to be broken." with the added personal space her confidence is back and her tongue can always get the best of her.
"If you want it done the hard way, I can handle that. But I don't know if you can."
"You'll just have to wait and see." she replies slightly giggling to herself, enjoying her own sensual nature. As he takes off his undershirt she can see his muscle defined by the shadows. She takes a deep breath, his chest and arms so full and virile. Bitting her bottom lip and closing her eyes her hands wonder over her body. Watching him undress she slides her hands down the sides of her stomach and over her round hips and begins running her fingertips across her thighs until they meet between her legs. She sighs.
"Getting on without me, I see?" he says noticing her movements on the bed. She doesn't realize what she is doing until he mentions it, but the flames were kindled and she couldn't stop the blaze. She instead continues.
"I can't help myself.", breathy words flow from her lips between sighs and moans, "I think about you wrapped around me, deep inside me. I can't help but touch myself. It never feels as good as you do." She opens her eyes and looks directly at him. He stands and watches her smiling for ear to ear, but silent. She closes her eyes tightly and continues to provoke and tease herself. Unaware of his movement she feels his hand moving from her foot up the inside of her calf, passed her knees, and between her thighs. Next thing she knows their hands are moving together inside her folds of soft tissue. Dancing together. Her signs turn into distinct moans of pleasure. He leans down and kisses her stomach causing her to arch her back. Her slides his other arm underneath her and places his knee on the bed next to her. Moving his mouth upward he tease her nipple. Feeling her soft skin brush his nose and cheek.
She moves her free hand to his knee and slides it up his thigh. Her soft hands massage his leg muscles on the way up. Griping and releasing in a pulsating rhythmic pattern. Reaching further she runs her fingertips over his erect cock. Of all the evil trickery, it's just out of her reach. Noticing her longing he moves closer. She sighs, smiles and wraps her fingers around. It's so thick she can barely meet her fingertips to her thumb. Just thinking about him exploring her insides with this instrument made her breath heavier, and she quickly pulled her other hand away from herself to pay more attention to him.
He doesn't close his eyes or make a sound. He just grins and stares at her as she gropes his testicles and strokes his hard cock. He portrays this confident persona but in reality he wants to break down, take hold of her entire body and never let her leave the confines of his arms.
"You like that, don't you?", his grin grew wider as she nods her head in confirmation. "Show me how much you want it. Get on your knees." She hesitates for a moment but succumbs to her desires. Climbing down from the mattress she kneels before him. "Good Girl.", he patronizes.
She rests her hand on his thigh and articulates her appetite, "I only do want will please me, sir."
"Then I expect quite a performance. What was it you wanted? escort bostancı I seem to have forgotten." He's always wanted to hear a woman beg for him, but to hear this woman, the woman he loves more than any other, would be worth more then every woman in the world begging for him.
She whispers her response as if she were embarrassed to utter them aloud. "I want just a taste. I want to feel your cock in my mouth. Feel it smooth surface against my tongue, rubbing against the inside of my cheeks, hitting the back of my throat." She closes her eyes and sighs. He stands before her and without a word he moves his hand over her hair. He pushes her head into his pelvis. She presses her face into his pubic hair. Her breath on his skin makes him quiver. She slowly moves her tongue through the jungle of curls and down. Licking his scrotum delicately at first and then more aggressively. Until she opens her mouth, letting his balls flow in over her tongue. She lightly sucks them making his breathing exceed its normal pace. Her hands begin to wonder all over his lower torso. Scratching and pawing at him as if he were this little pussy's scratch post.
Feeling his cock throbbing, knowing he can't stand another moment of this teasing, he grips her neck, pulls her head up and bellows commands like a drill Sergeant. "Open your mouth." She again does as he bid her for her own please as much for his.
She starts slowly. Pressing her lips gently and making circles with her tongue. Getting him completely drenched in her saliva. As her appetite for him grows strong she brings him deeper and deeper into her throat. Until her nose is pressing against his lower abdomen and his cock pressed against the back of her throat. She continues taking short quick dives and then followed by a deep slow swallow. His head rolls around his shoulders. His sighs and moans grow more and more intense. She enjoys pleasing him, a woman plight perhaps. To enjoy a man's domination and then to break him down into sighs of bliss. Making him putting in her hands.
His heavy breathing is interrupted, "Stop!" She ignores his quiet yet militant order and persists in devouring his cock inch by inch. "Girl, still breaking rules," he pauses a moment to breath. "I'll get you to follow directions."
She quits for a moment and looks up at him. "You don't really want me stop, do you? I love pleasing you this way. Please let me." She pouts in her best brothel voice. Without waiting for his response she continues.
He pulls her hair trying to get her to quit but she refuses. His trying seems to make her more ferocious and she just makes it harder for him to stop her. He can't fight the enjoyment. Her lips grow tighter and hand follows her lips as they trail up and down his shaft. He grows dizzy. She feels tension mounting as his cock grows stiffer. She makes her attack. Swallowing over and over again. Taking him as deep into her throat as he will go. His moans turn into howls. As his voice peaks in volume she swallows him creating a suction so strong he can no longer hold back. The back of her throat floods. He tastes so good she can't help herself. She pulls her mouth away as he is still exploding and lets his cum drip over her lips. He collapses onto the bed. Closes his eyes to catch his breath for the moment and looks down at her. She has her eyes closed and is sensually licking her lips and fingertips, still enjoying him.
"Are you pleased?" he asks her.
"Yes. Very much, sir. But the true question is, are you?"
"Yes, but irritated. You again didn't follow orders. I'm afraid the evening is still young and you have quite a debt to pay me for misbehaving. Don't think I'm through with you yet!"
To be continued…