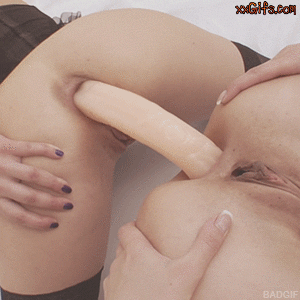 A Quick Note
Before this story starts, I must ask you to remember that it's not just the rich, famous and extremely good looking that are lucky enough to have a fantastic life when it comes to sex, relationships and the elation these brings us. People from all walks of life have personas that allow them to live this kind of lifestyle, or at least some of it. So, this story takes us away from the usual stereotypical socialite lifestyle and brings us more down to earth, something that you will likely find we have all had some experience of at some time in our lives. So here we start…
*****
The Beginning
Harry was born in the East End of London back in 1964. Most certainly not born in to a family with money. He was an intelligent lad, who had no aspirations to go to university and study to end up as a "city suit". He decided early on that he wanted excitement in his life. He did not want a boring repetitive job, he wanted to see the world and the people who lived in it. To do this he wanted to join the military, so he knew he had to study hard to get in. He wanted to succeed first time.
Early on Harry's parents moved away from the city in 1982, Harry was 18 and staring his second year at college. They hoped that they would be able to provide a better lifestyle for the family. They wanted them away from the city troubles, drugs and gangs that were gaining a foothold. So, they moved to the wilds of Cambridgeshire.
Harry moved to his new college and being a lively good looking young man, he was an instant hit. Of course, the cheeky Cockney accent was a huge advantage. It gave him a happy appearance and made him seen confident. He was something new and it didn't take long for the girls to take notice. Great news in one way for Harry, but in another posed him some trouble in the form of the jealous local lads.
Harry would probably be considered a very lucky young lad with the attention he was getting from several young ladies. You might say he was becoming overwhelmed with the attention he was getting. Much was stirring inside him. It was time and he felt ready to make a play for one particular girl.
First Girlfriend
Harry knew he had the pick of a few of the girls, but one in particular struck him. She was a little more distant than the others, she seemed to goad him with fleeting looks, and he knew she may well be more of a challenge. But he thought she was stunning. She was quite tall, had lush blonde hair and amazing blue eyes. Her name was Jenna. There was just one problem; she had a boyfriend and he was, let's say a bit of a bully. A huge lad with a reputation for fighting. He also had a couple of cronies that followed his every move, just like a couple of trained puppies. Harry thought, "Ah, sod it. Take a chance" and decided she was worth the effort and likely a beating.
Being a confident lad he went straight he got straight to the point.
"Hi Jenna. I'm Harry. I've noticed you looking at me a few times and wondered if you'd like to meet up at the weekend and maybe go to the cinema?"
"She looked at him quizzically? I know who you are Harry. You do know I have a boyfriend, already don't you?"
"Yeah, I had noticed, but you don't spend a lot of time together and I thought you might prefer time with someone who actually cares about you, more than the lads?" Although he seemed confident, he was really nervous inside. His hands were shaking. He just wanted to seem confident, maybe it would help him get the date he wanted?
"So, you care about me?" she said.
"Yes, and I'd like to show you how much. I've seen you looking at me and to be honest, I'd be a massive improvement on your current fella." He said with a cheeky smile. She smiled back and replied, "Ok, I'll meet with you at the weekend." She touched his hand and kissed him, it felt like an electric shock all through his body.
First Date
The weekend came after what seemed a very long wait. He'd brushed himself up in his best clothes and thought he looked "the business". As he was about to leave home he could hear the comments from Mum and Dad teasing him about his first girlfriend. He didn't care though and told them to "sod Off!", he left beaming.
Harry met Jenna at the cinema and they picked their film. Luckily the cinema was virtually empty, which allowed them to pick seats at the back in the top corner and snuggled down. Once the lights went down, he leaned across and kissed her cheek. She turned and met his lips, kissing him back. He felt her breath, then her tongue start to probe his lips. He met her with his. It was so smooth, warm and he was so excited. The feeling was like nothing he had experienced before. He felt like his body was alive. Clumsily, he moved his hand under her crop top and touched her small, but beautifully shaped and firm breast. He could feel her nipple through her bra as if it were trying to escape. The material was soft and lacey enhancing the feel of her breast, it felt amazing.
He moved his hand down güvenilir canlı bahis siteleri across her tummy which was flat and quite hard. She trained as a gymnast and had amazing muscle tone beneath her skin. This was all so new to him, what to do next? He hoped he was doing things right?
Jenna had made things somewhat easy for Harry, she had worn a short-pleated tartan skirt and no tights. She had bare legs. As Harry kissed her, he chanced it again and touched her leg, moving his hand over her knee and inside her skirt. She didn't stop him. He then moved his hand to the inside of her thigh; she slightly moved her legs apart. His heart started to race.
Still kissing, hardly coming up for air, Harry moved his hand further up. He could now feel the material of her knickers. As he touched she took a sharp breath. Then he knew he was in the right area! He moved his hand over the area between her legs feeling the natural valley. She reached down, gently held his hand guiding him. She moved his first and index fingers together and pulled her knickers to one side. She then moved his fingers over her clitoris and gently moved them in a circular motion. He carried on, her breathing becoming heavier although still quiet. With her other hand she moved his face towards her, kissing him deeply. Often with open eyes, smiling, looking deep inside him, looking happy and content.
He could feel her wetness growing, she then guided his finger inside her, she was tight around his finger. He then put 2 fingers together and inserted them both, she gasped and moved her hand down to stimulated herself. Pushing his fingers deeper and deeper. She moved him to quicken the pace and he knew she had peaked when she held her breath and slightly shuddered. He could detect her scent and withdrew his fingers lifted his hand and tasted her, then let her taste herself. She smiled while licking his fingers at the same time as him.
She reached down and touched him through his trousers, a huge smile on her face when she felt his size. He was much longer than her hand (he was actually 9″, but didn't yet realise himself how big he was). She slid her hand into the top of his trousers. He was cautiously looking around to make sure no one was looking; the coast was clear as long as they stayed quiet. While feeling her hand touching him gently, feeling every inch of him. She reached down and cupped his balls. He felt like electricity was throbbing through his body.
He slowly undid his belt and popped the buttons of his fly. She put her hand in and pulled out his shaft. Her eyes widened, he seemed huge. As she held him, her finger only just meeting around him; she ran her thumb over the eye and could feel his wetness seeping out. She then put her hand fully over the head of his shaft ensuring she used all of his natural lubrication along his full length. She moved her hand slowly up and down. "Oh my god, what is happening to me!" he thought. Yes he had wanked and come before, but this was something else. He whispered to her, "Have you done this before?" She said, "No, but I've thought about it with the right guy…"
She moved her head down into his lap. Resting her head on his stomach. Moving his trouser down slightly more, she took the tip of his stiffness into her mouth. Oh god, the warmth, the sensation as she moved her tongue in circular motions around the head of his shaft. Amazing sensations were driving his body mad. He had no idea how long he could last, he could feel an explosion building inside him. A sensation in his balls he had never imagined. He just wanted to burst.
With her head in his lap he reached under her crop top again and pulled her breast out of her bra. Feeling its perfect form and gently circling her nipple with his thumb. Then moving his hand down her back, in to her skirt and the back of her knickers. Reached further until his finger slipped inside her. She was still very wet and moved towards him guiding him further in.
She lifted her head and said, "Don't hold back. I've never tasted it before and I want to taste you (something that would become a recurring phrase in his life)". She smiled and took him back in her mouth. This time deeper, moving slightly quicker. Up and down. Harry couldn't take anymore. Without thinking he held her head and thrust deep in to her mouth, he thought he felt himself push into her throat, but wasn't sure? Then he felt himself explode in her mouth. She didn't flinch, just pushed herself further onto him. He felt like it would never end. What an amazing feeling. If this was so amazing, how would having sex feel? Could it really be better?
Jenna, made sure not a drop was wasted. Lifted her head to his, looked in to his eyes and smiled. With a real look of happiness, then put her hands on his cheeks and kissed him deeply, her tongue deep in his mouth, making him taste himself.
Then lights came back on. If anyone had looked around they would have seen a pretty girl resting her head on her boyfriend's shoulder. Angelic. güvenilir illegal bahis siteleri Harry thought, "Wow!! Does this get any better?". If only he knew. Who only knew what the film was about?
At this point he thought he had met the love of his life. He had probably me the love of his life for this period of his life?
Then as they left the cinema, a severe pain burst in his face. He had been hit by the bully and was flat on his back. "What the fuck are you doing here with my Jenna, you wanker?", the bully shouted. Harry responded with only happiness inside, "Nothing you've done before, come on is that all you've fucking got?". The bully and his two mates laid in to him. He could hear Jenna shouting at them to leave him alone. Yes it hurt, but he didn't care. He was happy and at some stage he would get them back. Then he blacked out, with a smile on his face, which really pissed the bully off.
Jenna
Harry was infatuated with his gorgeous girlfriend. He had only just been collected from A&E by his dad a couple of hours ago. He had been taken there for observations as there was a possibility of concussion. He wasn't worried about the beating, all he could think about was Jenna. She was amazing.
He had only been home an hour or so, when his dad came into his bedroom and said he had a visitor. He showed Jenna in. She looked upset. Harry was beaming and told her not to worry. "All bullies get what's coming to them." He said and winked at her.
Jenna was a beautiful young lady. About 5'7″, tall for her age and with incredible features. A striking, but soft featured face, amazing blue eyes and thin lips. A lean and athletic body; you could see her collar bone under her crop top creating attractive lines which complemented her perfectly formed breasts. Small but firm and beautifully shaped. Below her washboard tummy and slender but athletic legs. She was the girl all the lads wanted, but didn't try because they were all too scared to be rejected.
Harry was laid in bed and reached out, touching her waist. "Can I call you my girlfriend now?" he asked.
"Why would you even ask?" She said.
"Well, I, I, thought…"
"Don't be so daft. After that, I want much more of you, only you." Then she reached down, lifted the covers held his manhood and kissed it. His eyes nearly turned inside out. "I've never had someone fight over me before." She said, with a beaming, cheeky smile.
"It was hardly a fight. Just be careful of him. I'll be up and around tomorrow. Can't wait for next time."
Jenna herself was a confident young lady. She knew she was the one the guys wanted and could take her pick, but she was plagued by the bully. Luckily she was a strong character. It kept her safe, but not the lads she spoke or flirted with.
Part 2 – The French Teacher
Harry had recovered well from the beating and in the 2 visits he'd had from Jenna she had given him two amazing wanks. It's true to say she had a gift. An amazingly tender touch, that almost immediately got him hard and made his balls tingle with anticipation. He knew that once they managed to get some time together they would actually have sex. Something he couldn't wait to do with his sexy girlfriend. He couldn't imagine doing it with anyone else. She was so sexy he found himself thinking about her many times every day. Her blow jobs surely couldn't be beaten by anyone else? Well could they?
Two weeks after the cinema and a full on beating Harry was back in 6th form. One class he was surprised he'd chosen was French, especially as the tutor was a right bastard. Not someone you'd associate with teaching anyone. Harry was seriously thinking about giving up the subject.
Harry arrived at his first French lesson since his meeting with the bully and noticed that there was a new tutor. "Wow!", he thought. She was about 27 years old, 5'2″, brunette, petite and totally stunning. He was transfixed. He didn't hear a single word in that first lesson. He did however, position himself in the front row directly in front of Miss Bernards' desk. He wasn't sure, but he thought she kept giving him a look?
Harry was looking forward to his next French lesson. After another 3 amazing blowjobs with Jenna, he felt he was in control of his manhood. A typical young lad with hormones going mad. In this lesson he had to do a double take. He was sat directly in front of Miss Bernard. She was dressed in a work suit; a lace blouse, with a black jacket and short (very short) skirt and court shoes. His double take was because once given their written task for the lesson he looked up and in his eye line, was Miss Bernards legs. He looked up and she looked around, saw the other students were looking at their papers, then she opened her legs to show him she had no knickers on. On a second glance, he saw she was perfectly shaven.
Harry had to shake his head and wipe his eyes, thinking he was seeing things. He looked again and she looked him directly in the eye. Directed him güvenilir bahis şirketleri to look down. Her hand was between her legs and she was playing with herself. Her legs widened and she inserted her finger into herself. She smiled at him and winked. Then closed her legs and carried on with the lesson.
The lesson ended and she dismissed the class, calling back Harry.
"Harry, you seem to have to real prospect in French and I think I can help you develop." She looked at him with an almost hungry look. As if he was an aperitif.
"What do you mean Miss, how can you help? There's no time at school for extra lessons."
"As long as we agree it with your parents, you could come to my home and I would give you "extra" lessons. What do you think?"
"I'm not sure French is the way ahead Miss. Why do you think I'm worth extra time? I'm not sure I'll be any good?"
"To be good at French you need passion Harry." The she took hold of his hand and put it between her legs pushing his fingers inside her. She was so wet he couldn't believe it. Straight away he thought of Jenna. But what a chance this would be; either for learning French or sex with a woman around 10 years his senior.
I think it will be fine Miss. I'll speak to my parents tonight. He then slid his fingers out of Miss Bernard and left.
Two days later Harry produced a letter of agreement to Miss Bernard. She said she would pass it to the Principle and clear the "extra lessons".
Later that afternoon Miss Bernard said it was cleared and they could start the extra lessons the following week. "Fuck me", Harry thought. What the hell is happening, I'm not even looking for it!"
Lesson One
After lessons Harry headed towards Miss Bernards home. It transpired she was a private tutor as well as working as a substitute at the school.
The address was a lovely Victorian terraced house. It had a small front garden with a privet hedge which was really well trimmed. Harry couldn't get the picture under the desk off of his mind. That was more than well trimmed. My god it was a sight to behold. He'd heard that phrase somewhere about something important.
He rang the doorbell. A few seconds later Miss Bernard answered the door. She had obviously been at home a little while as she had started to relax and had changed into her "sweats". A pair of shorts and a tight fitting t shirt. Her hair was still in a bun, secured with a Biro pen. Harry had never seen that before.
Harry put his books down on the last step of the stairs. "So Miss, how are we going to plan these lessons? It's only an hour once a week and I don't want to waste any time."
"Harry we are now out of school, so you can call me Clara. I think any learning is best done without pressure on either party. Are you happy with that?"
"Yes Clara. I'm very happy."
Clara then made them a coffee and asked him to bring his books to the study. Rather than sit at opposite side of the desk, she sat beside him.
"Are you comfortable with being this close Harry?"
"Yes of course I am. Can I ask a question Clara?"
"Yes Harry."
"When do you get your clothes off Miss..?"
"Good question. How about now Harry?"
She then took off her shorts and top, sat back in a wingback armchair. Lifted her feet over the arms, which separated her legs. She leaned back raised her right hand and licked her fingers until they were wet. Then she put her fingers between her legs, made a direct indication to her clitoris and started to run her fingers up and down slightly either side of that most sensitive area.
Harry couldn't take his eyes off of her. He had only seen women so attractive in beauty shows. He also felt a little guilty, thinking about Jenna. He really did want to be his first. Then again the teenage hormones were working overtime. He was still staring at Claras stunning vagina. Such a beautiful thing.
"Have you ever tasted a woman Harry?"
"Yes, I tasted my girlfriend off my fingers."
"Come here Harry, you need to do this properly." With both hands she gently held him by his cheeks and guided him towards her wetness. "Kiss it like you would kiss your girlfriend Harry. Concentrate here [clitoris], gentle long sweeps of your tongue."
Harry did as she asked. He lapped at Claras clitoris. She stopped him as he became far too eager, too rushed, too soon.
"Harry, make your tongue flat and wide, stroke me, be gentle. I will tell you when to move quicker. I promise, I will teach you well. While you are licking slide a finger is too."
Harry did as he was told and Clara began to writhe, pushing her hips towards his face. Faster and faster. Stopping suddenly. "I'm going to come Harry." She shuddered and there was a flood of fluid, warm and sweet. Harry was becoming addicted to the taste of sex.
Clara then sat up. Wiped her brow. "End of lesson Harry. Well done. Next week we will move to the next level; I will teach you to be patient and enjoy what you receive. You will be a real treat for women young man." She smiled, got out of the chair and went upstairs to the bathroom. She was stunning. Harry had a massive hardon, he was wet and before he left he masturbated into Claras shorts. He knew she was watching. Dirty bitch. Harry was absolutely dying for next week.