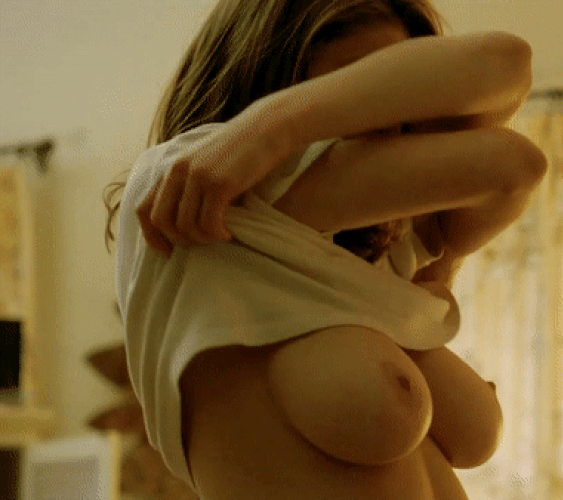 This was a joint project, sort of a "he said/she said" version of the same story. I hope you enjoy it! – b33n
*****
Part 1- Him
So I had my doctor's appointment last night. I checked in at the desk 15 minutes early because I know I have to wait forever. Also, the nurse assistant is really cute. It might be my imagination, but she really seems to genuinely smile when she sees me. Her eyes sparkle and everything. I'm not a bad looking guy, I suppose. I'm tall and fit. And you seem to like me, so that counts for something, right?
Ayway, she doesn't look much like you. She wearing hospital style scrubs, which somehow still look good on her, but she's got narrower hips than you and she's smaller up top, too. I definitely think you're hotter, but you know how I get when I'm horny. By the way, I hope you don't mind me telling you about this. We did agree to have an open relationship, what with the distance between us and all. I enjoy hearing about your exploits, so I thought I'd repay the favor and tell you about what happened to me. And in a way, it's your fault that it happened. Well, sort of.
I'm killing time in the waiting room. I'm feeling kind of randy, still thinking about the chat session we had last night, so I cruise over to the folder I keep on my phone. It's full of the pictures and videos you sent me. I can't help it. I look at it a lot when I'm aroused, and it only gets me hornier.
Soon I'm crossing my legs. I was a little aroused when I walked in, and the pictures are having a noticeable effect on me. It's when I start rereading some of our chats that I start to really stiffen up, so I put my coat in my lap. I'm trying to be nonchalant, but I can get pretty stupid and reckless when I get like this. You know how I get.
The nurse assistant – I feel awful, but I'm not sure what her name is. Karen, maybe? – pops open the door to the waiting room and calls my name. I stand awkwardly, still trying to keep my coat front and center, and follow her through the door. Maybe I'm being paranoid, but I think Karen noticed. She gives me a big smile and tells me to wait in Examination Room 3. I walk in and she closes the door about three quarters of the way shut. It's private, but not sealed off.
I've been going to this doctor for a while now so I know the drill. Just because I'm in the exam room doesn't mean the wait is over. I still have at least another 30 minutes. I take the phone out again. Now I'm at the conversation we had last night. God, you know how to turn me on. I'm sitting so that patients who happen to walk past can't see me, but I don't dare look at the pictures. I go back to the text. I read about all the things you want to do to me. You drive me wild, you know that?
Here's where things started to get a little weird. I must have gotten a little carried away. Again, I blame you and your amazingly erotic ways, but before I know what I'm doing, I have my hand on the outside of my pants, rubbing my hard cock.
I've got loads of time, I tell myself. No one can see me and no one cares. All the other patients are wrapped up in their own worlds, reading old copies of GQ, and quietly waiting in their own examination rooms or in the lobby. I quietly, slowly unzip my pants and fish around for the flap to my boxers.
Unfortunately, I must have clicked on the video you sent, the one of you just after you orgasmed. And my phone's volume was up. The sound of you sighing is very loud in the examination room, or at least it seems that way to me.
I jump a little and look around. That pretty nurse Karen is in the doorway. Shit. I have no idea how long she's been there, but by the look on her face it's been long enough. And besides, my hand is still, stupidly, in my pants.
She raises an eyebrow kadıköy escort and looks behind her to the exam room schedule. Then she steps inside the room and closes the door, all the way this time. Without a word, she walks over to the exam table. Her back is to me and she looks over her shoulder. Her smile is wickedly malicious. She hooks her thumbs inside the waistband of her pants and smoothly pulls them down, along with her panties. Suddenly I'm staring at her naked ass. I gape like an idiot, my boner still in my hand, when she quietly commands, "Fuck me."
I move from my chair and put my hands on her ass. It's warm and smooth and gently yields to my touch so I squeeze a little harder. Karen coos a little, still grinning at me over her shoulder. I start to get down on my knees to eat her out – you know how I love oral – but she stops me. "We don't have much time. Just put it in."
With a nervous glance at the door, I open my pants the rest of the way and pull my boxers down and get my cock out. I bend my knees enough to get myself situated under her ass and probe for her entrance. Karen slips her hand down between her legs and spreads her pussy with her fingers. Rubbing the head against her opening, I can tell she's really wet. I ask myself again, How long was she watching?
Between my overwhelming lust and nervousness at being caught, I find that my aim is off. Karen moves her other hand down and grabs the shaft of my cock from between her legs. She give it a few strokes before pushing it into place. She doesn't wait for my first thrust. Instead, she jerks her hips backwards, impaling herself on my erection. She coos again, quietly, but it's obvious that she's as turned on as me, perhaps even more so.
I start rocking my hips, easing my cock almost all the way out before pushing it in as deeply as I can. But I haven't gone for more than 30 seconds of this slow, deliberate fucking when Karen hoarsely whispers, "Faster. Fuck me faster."
I pick up the pace a bit. I'm at an awkward angle, and I grab her hips for support as much as leverage. She has her pants around her ankles so she can't spread her legs much. She compensates by arching her back. Her hands are planted on the examination table, and she pushes her ass back into me with every forward thrust I make. She obviously likes it deep and faster. "Harder!" she whispers harshly, "Really pound me!"
We're moving even faster now and she's starting to mismatch her hips' movement to mine. I put a hand on her shoulder and use it to pull her backwards into me. She groans, a little louder this time, and moves her hand down to stroke her clit. I feel her pussy start to spasm and clutch at my cock. I can feel my orgasm rising, just as I know that she's close to climaxing, too.
"I'm going to come," I tell her. "Where do you want it?"
I guess I shouldn't have been concerned about making a mess. "I want your cum inside me. Fucking fill my cunt!" she commands and starts strumming her clit even harder.
That's enough to push me over the top. I come hard, pushing my cock as deep as I can and holding it there. Karen rises onto her toes and jams her ass against me savagely, angling to get as much cum inside her as possible. Load after load fills her and I jerk my hips forward, lifting her slightly and pushing her harder against the table. I hope we were relatively quiet when we both came. I honestly can't remember.
I stagger backwards soon after the last ounce of cum has left me. I am still breathing heavily when Karen once again flashes that devious smile at me from over her shoulder. As I watch, she crouches slightly, parting her thighs to get her hand into her snatch. üsküdar escort I stare, dumbfounded, as she pushes three fingers inside and scoops out my cum. Then she turns slightly so I could watch her put her hand to her mouth and lick my cum from her palm. Then she does it again. And again.
When she's satisfied that she has gotten the last of my spunk from her pussy, she makes a big show of licking and sucking her fingers. Then she calmly pulls up her scrubs, adjusts herself, and wipes her hands lightly on the sides of her shirt. "You'd better cover up," she says, glancing at my cock. "The doctor is on his way in."
Karen pulls the door open and calmly walks out, leaving the door open. Frantically, I stuffed my wet but softening cock back into my boxers while I turn away from the door. I just manage to get the zipper up when the doctor walks in.
"You look a little flushed," he says. "How've you been?"
Part 2- Her
Another long day at work. I've been at this doctor's office for 5 years now, and it's the same thing, day in and out: middle aged men that can't get it up. When I first started this job, I dreamt of all the gorgeous cocks I'd have the chance to see. Who knew that one flaccid dick looks just like another?
Every morning, I look over the charts for the day and think, maybe today is the day someone will surprise me, but it never is. Ah well, last patient of the day should be in soon and then I can head home and look at some porn while spending a little quality time with my vibrator.
The patient comes in a little early and I get a thrill when I see who it is. I've had my eye on him for weeks now. He has the most gorgeous eyes and a smile that makes me melt every time he flashes it my way. I watch as he signs in and take note of his long, elegant fingers, wondering if they match any other piece of his anatomy.
I look down to finish writing my notes, but can't resist peeking at him from under my lashes. He's looking at his phone now and a slow smile crosses his face. My god, this man is sexy! I find that I can't turn away as he starts to fidget in his seat and cross his legs. Is that…no, it can't be. But it is! He is very noticeably starting to get hard. What could he be looking at that could cause that quick of a response? I feel my nipples tighten as my mind fills with the possibilities. He glances around to see if any notices his bulge, then covers his lap with his jacket.
This could be fun, I think to myself, as I poke my head out into the waiting room and call his name. His cheeks flush as he stands up awkwardly. I can't resist giving him a slow once over as he approaches. His eyes widen as he realizes my level of awareness, and I give him a wicked grin.
I purposefully walk slowly with a little swing in my hips, and I can feel his eyes on me every step of the way. We walk past door after door as I lead him to exam room 3, which is the furthest one back. I hold the door open for him and his arm brushes my breast as he walks past. He mutters an apology and I let him know that he will still have a bit of a wait until the doctor can see him.
Leaving the door partially open, I exit and lean against the outside wall. He smells amazing. Something about his scent has me wanting to press my face against his neck and breathe him in. I feel that familiar flutter in my clit and squeeze my legs together briefly. Better do a quick lap around the office to cool down and make myself seen, I think.
Irresistibly drawn back to room 3, I find myself peeking through the crack in the door. He is looking at his phone again and as I watch, he starts rubbing his hardened cock through his pants. My breath catches in my throat and my panties are starting to tuzla escort get damp. I reach down to press my fingers against my hot pussy and bite my lip to stop from moaning.
He has gotten brazen now; his pants are undone and his fingers are wrapped around his cock. There is no way he needs to be here as he certainly has no problem getting and maintaining an erection! The proof is straining at his boxers wanting to be free.
My clit is pulsing with need and I dare to open the door a little more. His eyes are glued to his phone while one hand continues to stroke. I hear a woman's sigh from the speaker and I echo it with one of my own.
He looks up, startled, and sees me in the doorway. He notices the color in my cheeks and my raised eyebrow over my sparkling eyes, but can't seem to comprehend what it means. I glance quickly behind me and, satisfied that no one is watching, slip into the room.
I close the door behind me and walk straight to the examination table. My heart is pounding, but I look over my shoulder at him and smile wantonly. Please let me be right about this, I repeat in my head as I hook my thumbs under my waistband and slide my scrubs and underwear down. He looks at my backside for the longest minute of my life, cock in hand, until I use my best dominatrix voice to command him to fuck me.
He stands up and walks over to me. His hands reach out to touch and close on my ass, squeezing gently. I smile encouragingly and he grips it harder. I sense him starting to go to his knees, but as much as I want to feel his lips and tongue on me, I know there's no time for extras today. Just put it in, I tell him, desperate to feel him inside me.
He glances back at the door, then drops his pants and boxers. His gorgeous dick springs up, ready for action. I feel it nudging against me and reach down between my legs to open myself up. As he rubs my pussy with the tip, I know he can tell exactly how turned on I am. I moan quietly as he fumbles a little, then grab his cock and stroke it before guiding it into place.
He feels so amazing inside of me I can't help but push back and take him all the way in. He groans and pulls back almost all the way out before slowly thrusting forward, even deeper than before. His hips rock against me and he repeats the motion. This delicate lovemaking is not what I'm looking for today, so I beg him to fuck me faster.
I raise up on my toes and lift my ass to meet his every move. My breasts are pressed against the table, my nipples hard and tight. Every inch of me is on fire and I want more. Harder! I want to be pounded. He obliges, and I feel my orgasm starting to build. He pulls me closer and I stretch my fingers down to tease my clit.
His breath is coming faster and the delicious moans he has been making are getting longer and louder. He tells me he's ready to explode and asks where I want it. I tell him, in no uncertain terms, that I want him to fill me with every drop of his cum.
Hearing my words seems to push him over the edge and I feel his legs start to tense. My clit rubbing becomes frenzied. We climax together and he groans out "Oh my God, Karen!" as his cock twitches in my wet and throbbing pussy. Wave after wave floods me, until at last he staggers backward, breathing heavily.
As I look back at him, I can feel our mingled fluid dripping down my leg. Knowing I don't have a change of panties with me, I decide to clean up in the most deliciously sexy way I know how to. I reach down between my thighs and use my fingers to scoop out his cum. Turning so I can see the expression on his face, I luxuriate in licking my palm and fingers clean. Again and again, I repeat the decadent move. His eyes never leave mine and I see him lick his lips in nervous appreciation.
I bend to pull up my panties and scrubs and wipe my hands lightly on my sides. Glancing at his wet cock, I let him know that he should pull himself together, as the doctor will be right in. He fumbles to get his pants up and I brush past him. As I open the door and start to slip out, I turn back with a sly wink and say, "By the way, it's Karly."