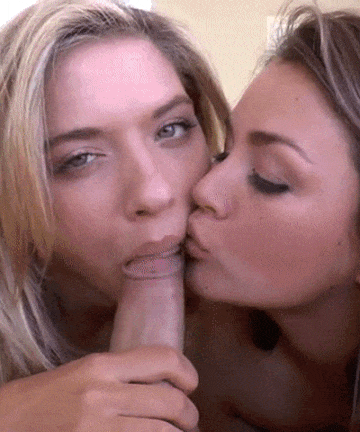 This is pure fantasy. I wish I could do this. Hope you like it.
All people described here are all over 18.
Cum Explosion Overload
I love to jerk off. Big boobs and gaping pussy are some of my favorite things in the world and at first, I would explode in about 30 seconds, my cum blasting up in the air and landing on my face. It was there and then, that I learned to love my cock, jerking off and eating as much of my cum as possible.
I would try to cum as often as possible and even had a few days where I would cum 6 times. It was amazing how the 2nd and 3rd times were longer and more intense, even though there was less cum and it was like I was in a trance during those longer cums.
Very soon after, I discovered the amazing sensation when inserted a slim ballpoint pen into my cock. It was kind of tight, but after a little coaxing, would slide right in. I would push it in all the way until it disappeared inside my cock and the feeling made every jerk more sensational and when I came, it was head spinning and the pen jetted out of my cock with cum flying everywhere.
Over the years, I would experiment with larger items, inserting small vibrators, long paintbrushes, kitchen spoon handles, batteries, straws, my little finger and even some custom inserts I made myself. I would make some that were soft so I could wear them all day and then come home and enjoy a monster orgasm. I am lucky that I have a wife that is as open and adventurous as I am and we share a lot of experiences together.
Everywhere I went, I would bring some of these toys, and disappear into my own world of erotic thoughts and stroking. I had a couple of amazing videos, that I would sometimes watch all night, showing giant cocks cumming, huge tits getting splattered with cum, girls with huge cocks, big-boob matures with huge sloppy pussies with all holes filled being filled with cum.
I love watching monster dildos, giant cocks cumming in overflowing mouths with cum dripping on huge tits and waking up a couple of times to stroke my cock and cum, eating every drop.
I sometimes stuck a clear tube into my cock so I could put one end in my mouth and suck my cum directly out of my cock. Besides some of the few times I tried to cum in my own mouth, I never wasted a drop.
I would enjoy long sessions, quick sessions, edging sessions, multiple sessions, that feeling when you are on the edge of cum is one of the most magical feelings. But something happened to me that was truly amazing.
I had been traveling, on the road and finally found my way to one of my favorite hotels in Chicago. I was there for two nights and it was great to unpack and relax. After a couple of cocktails in the lobby, and seeing some really beautiful travelers. There were a couple of women in black halter tops, with huge boobs, some in short mini skirts and white sheer tank tops, some of my favorite things.
I love Chicago in the summer. I imagined their shaved pussies, dripping with cum, their mouths filled with my cock and shooting my cum between their big tits.
My cock was so hard, I sat there sipping, watching and day dreaming about my tongue in their smooth gaping pussies, licking out my hot cum. Their hard nipples were hypnotizing as they bounced slowly as they moved about. I was buzzing.
It was tempting to meet them and see what would happen, but I can't do that. But it never ends well if you are not with your wife.
I grabbed one last drink and headed back to my büyükçekmece escort room, undressed, turned on the TV. I plugged in my laptop and clicked on some huge tits wrapping around big cocks. As I relaxed on the bed and watching a curvy mature get filled with three giant cocks at once, I relaxed on the bed and slipped my favorite silver pen into my cock. Slowly I pushed it in, pushing past the curves of the pen until the tip slipped inside my throbbing cock.
I began to rub my cock, even more hardened by my big pen. It is one of my favorites and it slightly stretches my cock. As I rubbed, huge cocks were shooting cum all over hungry mouths open to eat as much as possible, and I closed my eyes, wishing that cum was shooting into my mouth.
I could already feel the cum bubbling up inside of me. It had been nearly a week since I had been able to jerk my cock like this, but there was no way I was going to let myself cum so soon. I wanted to enjoy this for a while.
My cock was so hard and smooth. I closed my eyes and could imagine my amazing wife, in her short skirt and white tank top next to our pool, riding up and down on my cock, burying it deep into her huge pussy.
My wife has the most amazing giant pussy with big pussy lips. Decades of fucking had worn it out and her sloppy lips could wrap around the biggest dicks and we loved to play with my cum and had a good time.
The best part is my wife loves to fuck and suck cock, but hates to eat cum so it works out perfect for me.
I was about to cum again but I didn't want to. I stopped stroking as I imagined my wife with a big cock in each hand, licking each cock back and forth while she impaled herself on that monster. I could see her hard nipples in the sun and wished I was between her legs, licking her big clit as the giant cock fucked her.
My cock was twitching and I squeezed the pen out of my cock and I drank my precum out of the pen. I took a breath, I was sweating and my cock was aching as I brought my self to the edge. As I imagined my wife's big boobs bouncing in the sun, I looked up at the TV and saw an animated woman, sucking her own huge cock.
I grabbed a larger pen and pushed it into my cock. I was in heaven. Hard cock, loads of cum building up inside and the vision of my wife's pussy, being filled with a huge load of cum as a giant cock shot a load in her mouth, rope after rope hitting her lips, and dripping down on her tits.
I was breathing heavy as the animated woman's cock started to cum in her mouth, overflowing and dripping down on her big tits.
My cock was stuffed full and I worked the pen in and out. I looked up and the animated woman's cock was still shooting high in the air, covering her with endless streams of cum. How I wished that cum would rain down on my like that.
I love the taste of my cum and wanted more and more. I was thinking about the time that I drank six loads of cum out of my wife's ravaged and worn out pussy. My cock felt so good, I could see the cum splattering on the TV and stroked faster and faster. I was right at the edge and started to shake as I watched a mature cum-covered woman drink a giant bowl of cum.
But I had to stop. I was feeling too good.
I was so close to cumming. I took my hand off of my cock and I could see it throbbing in the dark light of the TV, precum held back by my pen. I pulled my pen out and dripped my precum into my mouth. I could feel the çağlayan escort tingling in my toes and I was breathing hard and I pushed the pen back inside my cock.
I lay back as my cock trembled, stuffed full and hard as a rock. I was buzzing, but I didn't want to cum yet. My cock was so hard, the tip of the steel pen sticking out of the tip of my cock, precum glistening in the light of the TV.
As cock after cock was exploding on TV and cum was dripping out of a gaping sloppy pierced pussy. I was imagining the cum dripping down my wife's neck, down her tits as she pulled her tits out of the straining tank top and licking her nipples. Cum was dripping out of her pussy and it was all over the pool deck as she found another cock to suck.
I started rubbing my cock again, and I could barely touch it. It was smooth in the light, as my hand went up and down. As the pen started to slip out, I pushed it back down again, deep inside my pulsing cock.
As I watched multiple slow motion cum shots, I had to stop. I squeezed so hard, the pen pushed out and fell on the bed next to me.
I reached over and got an even larger pen that would stay in my cock as it was so excited and my cock was getting stretched out. I pressed it in. This pen took some effort and slowly it disappeared into my cock, filling me up.
I slowly started to stroke again, and my cock felt so huge. As I watched all of the cum shooting all over the huge tits on TV, I could feel one of the biggest orgasms building up and I slowed down. I squeezed the huge pen out of my cock and dripped the precum out on my tongue.
Cum was leaking out of the tip of my cock and I could barely touch it. On the TV, a big tit mature woman was being fucked in both ends by two monster cocks as her boobs rocked back and forth. Both of her nipples were pierced and it was so sexy.
I pushed the pen back deep inside my cock as I watched a fist replacing the cock in her worn-out gaping pussy.
All of her holes were full with 2 cocks and a fist. A couple of cocks started shooting cum on her face as her big floppy tits bounced back and forth. I couldn't even touch my cock right now. It was so hard, full of my pen. I tried to breathe and catch my breath. My cock was pulsing so hard, the pen started to slide out.
I didn't know what to do. If I touched the pen to push it back in, I was sure it would put me over the edge so I squeezed hard and try to keep it in. I didn't want to cum yet. I was so excited thinking about this future explosion building up inside of me.
On the TV, the hot mature woman rolled over with a cock buried in her ass, a fist in her pussy and a big cock throat fucking her. All of a sudden another guy came up and slid his cock in next to the fist in her used up hole. As it slid in all the way, I could see the hand in her pussy actually jerk off the cock inside of her. I couldn't take it anymore!
I was shaking. I couldn't even touch my cock and it was throbbing. I squeezed as hard as I could as I wanted to jerk off longer but I couldn't stop it. I could feel my cock start to spasm. I tried to hold it off and let it build some more, but as I watched the cum shooting all over her big tits on the TV, I could feel my cock start to pulse.
I tried to hang on but I couldn't stop.
I wasn't even touching my cock and I could feel the tingling deep inside of me and I squeezed as hard as I could to stop cumming. I started to erupt and çapa escort the big pen in my cock stated to move. I squeezed even harder but the pen blasted out of my cock and huge spurt of cum went up in the air and landed on my face.
A second sport blasted my mouth and nose. As I watched the next shot, it hit me in the eye and the next hit me in the face again as I continued to pump. I could barely breathe and the next shot went up in the air, landing on my chest.
I started to stroke again and rubbed harder and the next three shots hit my mouth and I couldn't believe I was still cumming and the next shot hit my face again and up my nose and the faster I stroked, the more I was cumming.
Nothing like this had happened before. My dick was throbbing and another shot popped up and I started licking the cum off of my face and licked my fingers. Over 10 cumshots so far had blasted from my rock hard cock. My cum was dripping all over me and my cock continued to spurt and spurt.
Less and less cum was coming out, but my pulses got stronger and my hips were rocking as my cock kept spurting now over 20 shots. I stopped stroking and tried to hold my cum back, but I was still cumming, and pulse after pulse pushed more cum out of my cock and I licked up all I could.
I couldn't even catch my breath but the orgasm waves kept coming. My cock was still rock hard and each pulse pushed a bit more cum out as I watched the cum spraying in open mouths on the TV.
But it wasn't stopping, the feeling kept on coming in waves as my cock had a life of it's own. It was jerking and pulsing and even though I quit spurting, I was still cumming. Over 30 shots came from my worn out cock.
I could see my wife's big tits bouncing when I closed my eyes and when I opened them, though the cum glaze on my face, huge cocks were pointing at me on TV, shooting their cum right at me. I took a deep breath, licked my lips and tried to touch my cock and I couldn't, it was still shaking and way too sensitive.
I tried to stroke some more as this feeling was so amazing and after a few strokes, I felt it build up again and I pushed my pen back in my cock. As I pushed it all the way back in, I started to cum again.
I could feel it deep down inside, pulsing and pulsing. I was exhausted and had been cumming for over 10 minutes and over 40 shots.
There was a whole new gang bang sperm video and big tit German women were covered from head to do with cum with dripping creampies while my cock started jerking hard.
All of a sudden, my pen shot out of my cock as a huge spurt of cum blasted my face and my mouth. I was drinking all I could and tried to ride this cum wave.
I was sweating, covered with cum and couldn't breathe. I must have cum for 15 or 20 minutes and was worn out. Nothing like this had ever happened before. My cock was still pulsing and I couldn't even touch it and I closed my eyes.
I was drained, my cock dripping out cum, cum was all over me as I scooped it all up to eat it. I got all I could.
I looked across the floor and my pen was over 3 ft away from when it shot out of my cock. I felt like I had passed out, I was seeing spots and stars and I started to recover. I had never cum like that before.
As I lay there, wiping the cum from my eyes and face, scraping up all of the cum I could get, I could see a curvy hot mom in a white tank top getting fucked by monster cocks by the pool and my cock started to come back to life.
Was I ready for more? These 12 inch cocks were filling each of her holes, her giant pussy lips wrapping around the monster pole.
I took a deep breath, licked the cum from my lips, wiped the cum from my eyes and I reached for my big pen and pushed it deep into my cock. It started to spring to life and I was ready to try again.