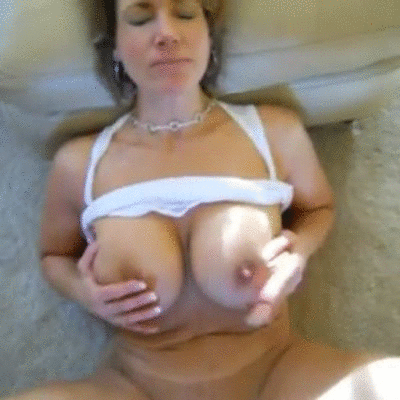 College lab story
One day we were in the classroom finishing our labs on computers. Browsing a hard drive, I found interesting text file left there by some unknown user. That file contained a sex-story about two female employees of remote Arctic weather station who found a lost guy in the snow desert. They warmed him up and he taught them how to have pleasure with him and each other.
I managed to print out that file and was reading it after my lab work was done. Three other students – my friend with his girlfriend and another girl (I'll call her "M" further) asked me what's so interesting I'm reading now? I told them it's just a fictional story, but pretty interesting. They also finished their class work and asked me to share some of those papers. I gave them sheets which I already finished to read. This was continuing about half hour in total silence and then teacher came, checked our lab results, and told us the class is over and time to go home. The couple of my friends hugged each other, said "bye," and went away to take a bus and go to different city for long 3-day weekend.
I almost didn't know M. That was the only class I had with her once a week and we didn't talk to each other before. She put few papers that I already read into her purse, told me "have a good weekend" and went away.
I came back to my dorm room still under impression of that story being very horny. I hoped to find my girlfriend there telling I'll be alone in my room tonight since my roommates went to visit their parents on weekend. I expected to have a usual plan and dull sex with her and then spend the whole evening as regular friends drinking coffee, discussing charity, and watching a TV. However, I found out that my girlfriend went to see her mom for weekend in a city 100 miles away.
Being very disappointed I came back to my room. I still was sexually aroused after reading. My balls hurt feeling like they were ready to blow up. I've never had such feeling before and my underpants were wet of prostate juice. I took them out and smelled. That scent made me even more excited reminding of sex. I even moved back my foreskin, touched tip of penis with finger and got a drop of juice from there. I tested it in my mouth, and it was a little salty with almost insensible smell. However, it raised my desire even more. I took a cold shower to calm down, but it didn't help. Then I found some porn and wanted to masturbate having relief from story impression.
At that time, I heard a light scratching in my door. I opened and saw M standing very shy with flushing face. She asked me if she could beylikdüzü escort enter and read the rest of story which looked very interesting to her in the classroom. I let her in and suggested some coffee and donuts previously purchased for my girlfriend. We sat next to each other at the table and started reading and sipping coffee. I also read the remaining part, holding my cup and suddenly I saw her finger between her legs rubbing body in the middle part of her dress. After few minutes I saw sweat on her forehead. Her lips opened a little, tongue licked them, and I felt very exciting scent coming from her. It remotely reminded me smell of my own juice with a little touch of fresh sweat and some flower aroma. It was definitely a natural aroma of healthy female body. But I never experienced anything like that before.
I told M that she is smelling very nice and I want more of that smell. I asked if I could come closer to enjoy it? She was a little surprised but agreed saying it's hot in my room and that's maybe just sweat. I rubbed her hair smelling it, but she told it's not from her hair. Then suddenly she took my hand, lifted her dress, and put my fingers on her bikini. It was hot and wet. I sniffed my hand, and it was THAT aroma but much more powerful.
I couldn't stop anymore. I helped her to stand up and then squatted in from of her. I put my face close to her bikini and licked it. Her aroma was so powerful that it seemed to me like my whole body was going to burst. Bikini was very small covering just openings, but very tight. I tried to stick my finger under it but couldn't. Then I licked it around pressing my tongue hard to tissue. She moaned and put her foot on the table standing on the other foot and spreading legs as wide as she could. Then she took out her dress ant t-shirt, staying just in that small bikini. My surprise was to see that she didn't have a bra but instead it was a rope tied around her boobs and behind her body making her boobs swelling with blood and look bigger than they really are. Due to poor blood circulation, they were of little purple-blueish color. I told her that she can lose her boobs doing that and she answered that she did it just one time now being very excited from reading and she wanted them to feel tough, full and a little hurt.
I kissed her nipples and saw how quickly they popped up. It reminded me male erection of cock and I told her about it. She asked me if she can see my cock? I took out pants and let it go outside through opening in my underpants. I pulled foreskin away and she saw its hard and wet glans. beyoğlu escort She touched it with tongue and sniffed. Then she told me that my own smell reminds her own and that's interesting since we are both of different sexes.
I took out my underpants and laid on bed having my cock up. She wanted just to take in her mouth, but I suggested her to sit with pussy close to my face and do it that way. She started licking my cock and I licked her bikini. I noticed it was already totally wet with her juices. It was slightly salty like my own juice, however smelled and tasted much better.
Tough bikini soaked more and more wet and I licked that juice from it. It was pulled so hard by strings to her body that I couldn't even push my finger under it. I felt her tasty flesh with juices but couldn't reach it just keeping licking juice. Suddenly she pulled a little knot on her hip and last obstacle was out. We were touching each other with fully naked bodies. I put my tongue deep inside of her vagina tasting salty juice and breathing her aroma. She licked my cock and delicately played with my balls inside of scrotum. I was ready to cum and asked her to stop. She did and then suddenly squeezed my cock hard below glans with two fingers. It was pretty painful, and I screamed but desire to cum went down in a moment and I felt I'm ready to continue playing. She told me "Sorry" and then reminded me very similar technique used by one girl in that book we read together. I told ok and wanted to do something special for her.
I moved my tongue from her pussy to anus and tried to go inside. That hole was more tough but eventually I could get in while petting her clitoris and inside of vagina with my fingers. I felt pulsation of her belly muscles. Pushing my finger even deeper, I found a little bump the size of cherry on the front wall of vagina and guessed it might be a famous female "G-spot". I read about it before, but never found in my girlfriend as she never allowed my fingers inside of her body. I was not sure about it. However, I slightly pressed that bump with my finger from the back side to front. M moaned and I felt how her entire body was strained. Then she relaxed a little and I repeated it over and over again. Meanwhile I pushed my other finger from the same hand deep in her anus and then felt each other of my both fingers through thin wall between her vagina and bowel.
Now we were in "69" position where I played with her pussy and anus and she played with my male organs. Her fingers were wet with my juices and suddenly she pushed her middle finger into bostancı escort my anus. It was unexpected and little painful. However, she pressed my prostate few times and soon pain was replaced by pleasure. I felt like I started leaking and producing more and more juices. As soon as more drops came out of my urethra, she immediately took them with her tongue and placed in her mouth. I heard some sucking sounds making me believe she enjoys the taste. She also produced more juices from her pussy letting me to suck them out and enjoy.
I don't remember how long we spent in that position milking and tasting juices of each other. Suddenly she told me with chunky voice that she cannot play anymore and wants to cum. I had feeling of the same. She laid on her back and then turned halfway side spreading legs wide open. It was wonderful view. Her small pussy was now wide open, and I could see deep inside of it. Clitoris bumped up being purple full of blood. All around there was wet of her body juices and had so wonderful scent, that it seemed to me I'll cum now even without touching her anymore.
Nevertheless, I sat on her right thigh pressing my anus to her skin and came with my penis deep inside of her vagina hugging her left thigh and pressing it to my belly. I started frictions and she moved her vagina towards me when I dived into it. It was a wonderful wet sound of motion male and female genitalia by each other. My balls and anus slightly pressed to her thigh giving me additional stimulation. I also pinched her clitoris with two fingers and gently squeezed them in tact with frictions. She started moaning and I rubbed her poor roped boobs with my other hand. They were swollen under the rope and dark purple. It seemed like they were ready to explode and popped high nipples even raised that sensation.
I felt like her body started straining with some waves and her motions towards me became stronger and more active. She grabbed me with her hands giving me feeling like she wants my cock to pierce all her guts. She was already full of my prostate juices and I used all my strength to delay cumming as much as I could.
Suddenly her body went into consequent deep spasms squeezing my cock hard inside of her vagina. I couldn't believe that such petite girl had so powerful muscles. And at this moment I let myself go. Muscles somewhere under my balls started pulsation unloading lots of sperm deep into her pussy. I felt like each my pulsation was followed by her pulsation and each new portion of sperm was sucked by her pussy into her womb.
When our mutual orgasm stopped, I pulled a knot on her back letting ropes out and restoring blood circulation to her boobs. Then slightly massaged her breasts to make it even better. She exhaled with relaxation and kissed me. Our genitalia still were joined allowing last of my juices to go into her body. She smiled to me and said she never had orgasm before and now she knows what it is.