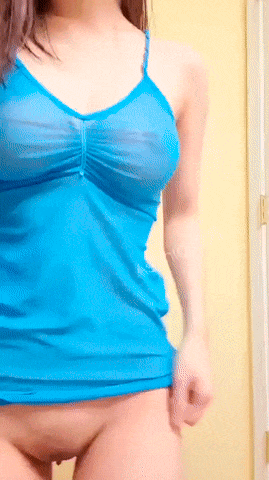 Brenda's Birthday
After discovering that my lingerie supplier now saw me as a close friend rather than a customer (see Coffee with Brenda) it had opened a new type of relationship, one that I thought ended with my school years. However, that coffee date started a real close and personal relationship which is followed up in this story after receiving an invitation to her birthday party.
My life has been moving along steadily; with occasional clandestine meetings with Peter as well as the mundane life at home with my husband, Colin. My son, Ryan, seems have found things to do on his weekends, including contacting his friends constantly by mobile phone and laptop.
So it was a pleasant surprise when Brenda Lee, who owns the lingerie shop where I often buy special underwear, invited me to her birthday party. It was the usual invitation giving details, but I saw additional handwriting at the bottom of the card which read, 'PS it would be great if you could stay overnight after the party. XX B'.
I wondered how many people had been invited, and how many would have received this additional note. The party was on a Saturday afternoon, so staying out on the weekend would have to be managed carefully, so as not to interfere with Colin's arrangements, which were to watch cable TV all evening.
I would go to the party, because it isn't everyday you get to celebrate a fiftieth birthday and that big milestone was getting close for me now. I was curious as to what type of party Brenda had planned, so I visited her to formally accept her offer, and find out more about the footnote. I needed to find a way to avoid suspicion at home.
I timed it well; there were no customers in Brenda's shop. "Good morning, Brenda, how are you this morning?" Brenda acknowledged me and she started talking about her party. It seems it was to be a hen's party, women only, but only a select few from her customer list. The afternoon would be professionally catered so she could spend time with her special guests. I asked her about the footnote and asked her how many had received that note.
"Just you Wendy. It's you I want to spend the night with after the others leave," she explained unashamedly, while slightly raising an eyebrow. I couldn't help but smile at her certainly that I would agree to her proposition. "You could phone your husband late and say you had too much to drink and didn't want to drive home and you would return in the morning. That might work for you." She spoke as if she had anticipated my question and pre-planned a logical solution.
"I suppose it could. I doubt if Colin would find that suspicious. It sounds good," I confirmed. "I will need to have something special for my night attire, would I not, Brenda?" I was chiding her. She smiled as she answered me, "Maybe nothing would be enough, Wendy. You don't have to be formal at my place."
Brenda never ceased to amaze me with her words; I now knew where this was going. "I look forward to being there, Brenda. Thank you for your invitation." I started to browse at the new garments she had on display. There were a few moments of silence before Brenda said, "You may know some of my select friends group, I believe you know Diane O'Neill. I have invited her too."
What did she know? I wondered. "Yes, I believe I do, her son and mine attend the same school and are playmates. I didn't say that I knew her husband, so I chose to say, "Yes, her husband is a business man in this area, I believe. I have seen him at school functions. He is on the school parents committee, I think."
"I don't know about that, but Diane comes in here to buy special garments. Did you know that, Wendy?" Brenda was looking at me, but I truly didn't know that and my face showed my surprise.
"Really? I didn't know that. I don't see much of her. Sometimes when I shop we have a coffee but that's not often. She has never talked about anything like that. Do you think she has some-one special to buy for, like I do, Brenda?" I asked her.
"She takes as much time as you do to make sure she looks the part, so maybe she does," Brenda replied, with a teasing smile.
Brenda once told me wives shop at Target or K-Mart when they just want underwear, so I guess she knows. Of course I know who Diane's lover is, I trained him and she reaps the benefit of my training. Poor Diane, she needs some-one like Clive to give her a reason to get out bed in the mornings. Her husband is too busy with his work — and with me!
I didn't purchase anything, but I learned something. I walked to my car wondering just how much Brenda knew about my secret lover. Was she letting me know she knew who he was or was it all about Diane?
Over the next few days I thought about what I would wear, knowing that she had supplied most of my intimate apparel for the past few years, especially since Peter came into my life. Now I am considering what to wear for a woman — just like it's a first date.
A few days before the party, I told Colin I was going out on Saturday afternoon güvenilir canlı bahis siteleri to a hen's party. Although he answered in the affirmative I wondered if he was listening. I fear not, because his eyes didn't look away from the large TV screen.
Brenda's invitation made me think about my fiftieth birthday which was still a few months away. Would I want a party? Who would arrange it? It is unlikely to be Colin. Should I invite Brenda to stay over? Hardly! I often think about Brenda not having a man like Diane and I do, perhaps many other women do secretly share other women's partners. I wonder how many women she has been with and I guess she wonders how many men I have been with. Those thoughts stayed with me whilst I worked in the kitchen preparing the evening meal for my TV addict husband and computer-based son. It is why I seek the affection of others.
It was Saturday. I arrived at Brenda's house and saw a lot of cars parked in the street near her house and wondered about who owned them. I rang the doorbell, Brenda opened it and welcomed me with a kiss. She led me through the house to the large outside area where a barbecue was set up and already fired up. The smell of meat cooking was in the air. She took my hand and introduced me to about a dozen women, who all looked about Brenda's age, I had guessed.
I had seen some of them before, but a few were not familiar. Too many names to remember! I saw Diane and went to chat with her until I found my bearings and had summed up these other women. Were they all Brenda's lovers?
"Hi Diane, do you know many of these women?" I asked her.
"Not, not by name, but that one with her tits bursting from her dress is the hairdresser in the Regency Arcade."
"I don't know her," I replied, "I rarely go that way to shop." I paused, "A nice pair."
As we talked we were offered wine by a smartly dressed woman who was part of the catering team. I took two chardonnays and offered one to Diane.
"How do you know Brenda," I asked Diane. She looked a little startled that I asked, but I waited for her answer.
"I've been visiting her shop for nice underwear," she admitted, "I still have Clive visiting me."
"How does he have time? When he was working on that wetlands project it took me a week to get him to come and look at Peter's plans. Good for you," I told her.
"Oh Wendy, no-one knows, so please don't tell them, will you."
"No, of course not, a lady has to have her secrets. I won't say anything. But Brenda thinks you have a beau. Did you know that?" I informed her.
"No!" Diane put her hand to her mouth to stifle her gasp. How does she know that?" she asked me.
"Brenda knows that women don't buy fancy underwear for their husbands. She says they go to K-Mart and Target for those, but for men they have as lovers, women spend a lot of money making sure they have the exact garment to turn their man on." I informed her.
"How do you know that?" Diane asked.
"Because that's what she told me when I was buying special underwear for a secret date," I admitted. Diane seemed taken aback.
"I only started going there about six months ago; I thought Clive would enjoy a new treat. You know what I mean, don't you, Wendy?" she asked me. I nodded, knowingly and smiled. "Do you know you are the only one I have told because you were there for me when I tried to rationalise my thoughts about having a lover." She took a long sip of her wine then asked me, "Do you remember telling me if it feels good, do it? Well, it did feel good and it still does. I no longer feel ashamed. Is that wrong, Wendy?"
I patted her upper arm to calm her, "And I still believe that Diane. Have you progressed far with him? Some time ago you worried about him seeing between your legs under your caftan."
"I am embarrassed to tell you we have done all sorts of moves and positions. I don't know if they are real or in Clive's imaginations, but I don't care, I am having so much fun." She stopped and looked at me. "I'm sorry, I didn't mean to elaborate, but I trust you. I know you understand, don't you?" I nodded and asked her,
"How do you have him there so often? I guess Peter hasn't found out." I said to her.
"No, quite the contrary, Peter keeps hiring him to re-work our backyard. The fence was the first job. You should see the terraced back lawn and the new concrete area, not unlike here," she said, pointing to the paved area where we were standing. You must come over to visit."
At that point a woman addressed us, "Hey, you two, spread yourselves around." We both looked at her. "Hi, my name's Cheryl, I have seen you in Brenda's shop," she addressed me then looked at Diane, "But I don't think I know you, do I?"
I took the lead, "Hi Cheryl, my name is Wendy and you are correct, I do go to Brenda's shop. This is Diane. She and I are friends, but we don't see each other often, so this is catch-up time," I explained.
"I'm Brenda's sister. I look after the shop when she güvenilir illegal bahis siteleri has appointments, if you know what I mean," she said in a knowing way.
"Oh yes, Brenda and I had lunch one day and she said her sister was minding the shop for her," I told her. "Yes, that was me. I don't mind helping out when I can," Cheryl offered in return.
Cheryl led us to the barbecue and suggested we take a plate and help ourselves. We thanked her and we were closer to the others, also filling plates with the prepared food and barbecued meat offerings. There was a large table with chairs, so we sat down and continued our chatting, until the person beside me asked me, "Haven't I seen your photograph in the council building foyer?"
I nodded, "Don't tell me they haven't changed those pictures since they were put there."
"I'm sorry, my name is Nancy, I work for the mayor, I am his assistant and you must be Wendy. Am I right? She asked me.
"Yes, I did some publicity photos and stories for the wetland project a couple of years ago. But I thought by now they would have been replaced," I told Nancy.
"No, no chance. The Mayor thinks they are great and have given him such pride in our town. He wants them to stay," she told me. I felt embarrassed and proud at the same time. "It's the first major work he has underwritten since he was elected. Well done, Wendy." Nancy went back to her ham salad dish.
"She didn't mention Peter, did she?" Diane asked.
"No, she didn't, but Peter is well-known in the council, because of his business successes. Besides, his name is mentioned in almost all print columns because he was the driving force on that project. In fact, it was because of Peter being so well respected that I was able to write a column in the local newspaper," I added.
The afternoon moved on and the sun was throwing long shadows, already some of the guests were leaving. There were the polite fake kisses women give to each other as they leave and we were included. A while later Diane asked me if I were going home. I said there was no point because Colin doesn't talk and Ryan is busy on his laptop or phone.
"I might stay and chat to Brenda for a while," I told her. She said OK and added that Peter would be looking for his evening meal soon, kissed me on the cheek and I responded. She waved as she left the area. I was still sipping my third or fourth glass of wine while enjoying the cheese dips, which were just within my reach without having to move more than my arm. I was summing up the women and I don't think all of them had secret sex, but why then, were they here?
The last of the women said their goodbyes and left. Brenda came over to me and asked how I was doing. I suggested to her that not all those women have lovers, to which she replied, "I don't know about all, but those last four people were classmates of mine and we still stay in touch with each other," she told me.
Brenda looked around and told me, "When the caterers pack up and leave we will have the evening and night to ourselves. By the way, have you phoned your husband to say you will stay here?"
"No, but if I keep getting this glass refilled it may be a fact I will be telling him," I quipped. I promised her I would do it later, when it would seem more likely that it could be true.
When the house was quiet and Brenda and I had a cup of coffee, she told me she had enjoyed the day and was looking forward to the evening. As she spoke she gently squeezed my fingers in her hand. The remainder of the evening went fast, as we chatted about the guests and, not surprisingly, reaching a significant birthday.
A while later Brenda said, "Look at the time! It's time for bed; don't you think so, Wendy?" I nodded and she took my hand and said, "Come on to my boudoir, we'll be together in this bed." It was a king-size bed, so there will be no crowding, I thought.
After a visit to the adjoining ensuite I returned wearing a sheer dressing gown over my panties and bra for modesty. "Oh Wendy, that's the Morning Glow colour, isn't it? I remember you buying that one. I think it was the first one you purchased. Was it for you or a special person then?" she asked me.
"No, Brenda, this was for me that time. I was feeling low and needed to give myself a mental boost," I told her.
"That pale pink-peach colour still looks great on you," she told me. "Come on, let's get into bed."
Perhaps I had just enough wine to reduce my inhibitions and soon we were cuddling and kissing under the warm covers. "Come on, Wendy, let me remove those garments and we can touch skin-on-skin." I assisted her as she slid my panties down and off; I dropped my nightie onto the floor and quickly unclipped my bra. I felt good to be able to relax without underwear. Brenda came to bed naked, so here we were, two middle-aged women touching, licking and kissing each other, quite unashamedly, just like teenagers might do.
I always feel sad when I realise I need others to stimulate me, güvenilir bahis şirketleri rather than the man I married. Brenda was holding one of my breasts and sucking the nipple, whilst I had found a way into her moist girlie part with its newly-trimmed covering. Moving my fingers in and out of the freshly-moistened hole caused Brenda to push slightly against me as I stimulated her.
During the touching, tit-sucking and fingering were now positioned in a scissoring situation. How did that happen? But I didn't ponder too long as I felt Brenda's groin press hard against mine in a grinding motion. God, it felt good. Nothing like that happens at home. I felt her hand down there, her fingers spreading my pussy lips to expose my clit to her pussy.
As she pushed into me, I responded by pushing against her and soon I was very wet and sticky. For an instant a thought went through my mind that both Brenda and Dianne's husband can make me come.
"Oh Wendy, I love the feel of your cunt against mine. I have thought about this for months, now here we are."
"Yes, Brenda, here we are," I confirmed. How long had she been planning this, I wondered, but did not ask.
Brenda raised one of my legs, causing a wider gap between my thighs and pushed in even closer, so that now I could feel her moisture dripping against my inner thigh. "Oh Brenda, that feels lovely, thank you," I said.
"Wendy, keep pushing, I'm going to cum on you." As she spoke I felt a convulsion of her pelvis against my leg and a fresh trickle from her wide-open pussy. There was a shudder as she held her position tightly until the wave of ecstasy washed over her. "God, that was good," she announced.
"It felt good for me too," I told her.
She had now turned around and was moving up the bed pressing against me all the way until she was lying on her side, facing me. Our tits were pressed against each other and she pushed her tongue into my mouth. I responded, just as I did with Peter, and it didn't feel strange with a woman.
I don't know how long all that love-making activity went on, but now I was in need of a piss and some sleep. I eased away from Brenda to visit the bathroom and perhaps freshen up those very sticky parts and wash my legs. I wasn't long there before Brenda came in to have a much-needed pee, as she described her need.
"Alcoholic drinks always make me pee," she told me.
"For me, it more likely to be the coffee," I told her. I could hear her water splashing into the bowl, it seemed she wasn't going to stop, but I waited and chatted until she wiped herself dry and came to the basin to wash herself, just as I had done a short time ago.
"Love-making is a sticky business," she quipped, as she used the wash cloth in all areas, while placing one foot on the basin cabinet top. It was the first time I had seen her that close-up … and almost inside her. When she completed her ablutions, she said, "Come on, let's get some sleep. We can do it all again tomorrow morning." Somehow, I knew she meant it.
I slept fitfully and was awakened by what I thought was a door closing at the rear of the house,
"What's that noise," I asked Brenda, whom I hoped was awake.
"That's Adrian. He's home today. Quite often he stays with his friends. He has the back room, so I just let him be himself," she told me.
I slipped out of bed and went to the bathroom for my usual morning pee. When I returned Brenda did the same thing. It seems we were not so different at all. Similar habits, similar age. When she returned to the bed, she put her arms around me and kissed me, "Good morning, Wendy," she told me. I responded with a similar gesture, "Good morning, Brenda."
We stayed in the cuddling position with our tits pressed flat against each other, before I felt one hand move down to my furry patch and a finger pressed between my mounds. I responded by parting my legs, not because I wanted her in there, but because it was a similar feeling to having Peter's fingers down there. God, it felt good.
It wasn't long before we were full-on fingering each other. As I turned to change my position I saw a man watching us.
"Good morning. You must be Wendy," he greeted me before I could say anything. I tried to move to a more inconspicuous position, but he went on, "I wondered what you looked like. Now I know," he said without any emotion in his voice.
Brenda had now turned over and said, "Hi Adrian, I see you met Wendy."
"I did indeed and it looked like you were both enjoying yourselves," Adrian said.
"Why don't you get in here with us, you're not doing anything important, are you?" Brenda asked him.
I wasn't sure if I should be scared or tempted. He was a good-looking man, probably slightly younger than us. It is not often you hear an invitation for a man to get into the same bed you are in. But, I don't live here; it is Brenda's bed and Brenda's friend, so I just stayed silent.
"Wendy may not want a man in bed with her," he said with a cheeky grin on his face.
"Of course she does. Wendy likes men." She looked at me and asked, "Don't you Wendy?" I could only nod; I didn't know what to say. It was a great idea, but was I ready for a man this early in the morning? Probably not, but it was an offer I could get used to and I wanted to give it a try.