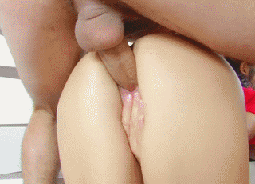 This story contains offensive language. Enjoy!
Bassir
"I know but I can't start a relationship with him." I was eating lunch with Beau. He's a new hire at the office. We decided to get to know each other better and somehow the topic of Tyrell came up. Beau is easy to talk to because he reminds me of Charm.
I know I like Tyrell but I also know it could never work because he's straight and I don't date straight men. I don't even think I like him I just wanna have sex with him. It's something about the way he looks and moves his body. He's so confident that sometimes it can be too much. It's like he knows that he's sexy and he's getting off by teasing me.
"And why not. You're fine as hell and he seems to like you. You better get to convincing. A couple touches here some strokes there and bam got yourself a man." I learned that Beau used to get around a lot back in college before he met his fiance. He's engaged to a man and his male best friend is married to a man. Before he met his fiancé though he went with just about everybody. He told me his boyfriend didn't care he used to get around because they had liked each other for such a long time. He explained that they lost touch before meeting again in college.
"I don't want to be hurt." I replied. I can't take another blow to my heart. In the past the hookups meant nothing but if I got into a relationship and he cheated on me with a woman it would break me. I've only had one relationship and it ended horrible. It was so bad I had to bail Charm out of jail. I won't allow myself to go with a man who is not confident about being with a man.
"Well babe it's just a matter of is he worth being pursued and if not just hop along to the next ass." I nodded. I don't think Tyrell is worth all the trouble.
"Plus I don't wanna be waiting for him to come home after doing something illegal." He nodded.
"But come on you gotta think about how good the sex would be. Hood niggas do it best they be fucking you into the next dimension." I nodded that is true. Hood boys are the best to have sex with. They are so pent up and ready for release.
"Yeah but he is not worth the trouble. If I get with somebody I want a confirmed gay or bisexual man and a stable one at that." He nodded picking up our trash.
"I know but I can tell you guys would have mind blowing sex. Like life changing sex." I laughed and shrugged.
"We'll never know."
*~*~*
After I got off of work I went home so I could get ready for dinner at Chad's house. Charm had invited me and Romero and since they still had Romero I was the only missing link. I feel like she got something up her sleeve but I could be wrong. Charm gains an accent whenever she's doing something sneaky. When she called me to come over she had a country accent and she's never been to the country before.
Chad lived in the suburbs so I had to drive kinda far. We lived in the better part of the ghetto. It's a really nice house and it's really safe but every once in a while it's a fight outside. It's a close community though and we have a neighborhood watch. It's nice besides the occasional problem that's easily fixed.
When I got to Chads house I noticed it was an extra car there. I think I know what's going on and I'm not happy about it.
I rang the doorbell expecting Charm to answer the door so I could curse her out. She keeps trying to set me up with random people and it's starting to get annoying. The last guy she set me up with was a type 10 psycho.
"Hi I'm Josh I'm Chad's friend." A man I didn't know answered the door. He was almost my height with the kindest eyes and cutest smile. I smiled, taking his hand shaking it.
"I'm Bassir, Charms friend and Romero's dad." I said putting on my best smile. He was handsome and I could tell he was gay because he hadn't yet let my hand go. Charm did a good job this time.
"Oh I know Romero can't stop talking about you. It's really adorable." I laughed. Romero is the best little wing man a dad could ask for. "Oh you should probably come in. We all have been waiting for you." I walked past him into the house.
"Daddy!" I felt a little body slam into my legs. "Me miss you."
"Awe me too Bubba." I picked him up and sat on the couch. "Tell me about your day."
"Well me n Chad wen to fish oo and den we wen to eat and we maltepe escort eep." He was wearing his purple shirt with black pants and yellow shoes. Maybe I should start dressing him from now on.
"Did you have fun Bubba?" He nodded hugging me. Charm came and sat next to me with a dumb smile.
"So do you like him?" She asked in her country accent.
"Who, josh?" She nodded excitedly. "First I'm mad at you for not telling me about setting me up but he's cute so I can forgive you." She yelled before getting up and dancing.
"I knew it. I'm a good matchmaker." She said, losing the accent.
Once dinner started me and Josh was getting to know each other better. He seems like an interesting person and I want to know more about him. I had learned so far that he and Chad used to be roommates before Chad moved to a bigger house. I also learned that I was right and he is gay.
"So what do you do for a living?" I asked. A huge smile took over his face. His smile was soft and calming.
"I'm a photographer, actually I take wildlife pictures."
"So you've traveled all around I'm assuming." He nodded.
"Yeah I love animals and traveling. I actually wanted to be a vet but I didn't think I'd be good enough."
"If that's your dream you should pursue it. You'd look sexy as hell with a lab coat on." I said turning towards him.
"You think?" He asked with a smirk.
"I'm sure you would." I grinned.
"Hey, no fucking at the dinner table." Charm said with a smirk on her face. Chad was sitting with the same look.
"You and Chad fuck on this table all the time don't play." Romero was in his room they set up for him. He was playing with his leapfrog. I would never curse like this in front of him because I know he'll repeat it.
"We do not." Chad said. I gave Chad a straight look. "Charm stop telling him about our sex life."
"He's the one who taught me that trick you love." Oh I know that trick.
"What trick?" Josh was looking at me with a smile.
"Well you gotta have a lot of strength in your legs and arms. What you do is-"
"Okay it's time for you guys to head home right?" Chad said rushing us up and out the door.
"Oh don't be embarrassed. Chad we all know you're a freak in the sheets." I laughed.
"Bassir stop, it's embarrassing." Chad was blushing now. I love messing with him.
"Yeah stop messing with my baby he's embarrassed by all the grown up talk." Charm cooed. I laughed when she pinched his cheeks.
"Chad sex is completely natural don't be embrassed by your sexual prowess." Josh was smiling joining in. He's going to fit in so well.
Chad shooed us out the house after some more teasing. I walked Josh to his car so I could say bye and hopefully get his number.
"So I had a good time tonight." I said opening his door for him. He turned and leaned against his car.
"Me too. You're cute and funny. I like that." He said with the same soft smile.
"I would love to take you out on a date sometime." He smiled handing me his phone.
"Put your number in so we can make it happen." I saved my number and stepped away. He kissed my cheek before getting in the car. "Goodnight Bassir."
*~*~*
Tyrell
"So you have a crush on him?" Luck asked me. I glared at him. I set down some files that had people casese encased. Me and Luck was reviewing cases of people who want to change identities.
We were doing this for about two hours but we were having trouble deciding where to send people and who they should be. For a person to want to start a whole new life they have to be in trouble and we try our best to help the person the best we could. I don't want to fuck that person over so I treat every case the same even if the person is fleeing because a gang is after them. We've even helped cops relocate people for witness protection.
While I do have problems with some competing gangs and a few mafias, They don't try anything out of respect for me. They try to keep a good relationship with me because they know I do whatever to keep making money. I don't care if I gotta kill a man's entire family. Playing with my money is like playing with my food and I hate that shit.
"No I don't like that nigga." I said. I was telling him about the weird feelings I have for Bassir. He thinks that escort maltepe I have some type of crush on Bassir but that's ridiculous. I hate Bassir.
"It sounds like you do." He laughed.
"Whatever. Let's get ready to see Star." I glared while packing my desk up. He smiled and got ready.
"Let's go see my man." he sang walking out of my office. I hate him.
*~*~*
"Hey, I'm here." Zola answered. I looked in the parking lot noticing a familiar somebody walking into the restaurant.
"Okay." I said hanging up. I rushed out of the car to say something to him but stopped myself. What was I going to say and why was I so angry? I'm not mad, I'm just really hungry.
I walked in the restaurant sitting with Zola. My spot gave me a clear view of Bassir and the random dude he was with. He was laughing and smiling which fueled my anger but I tried to keep it down. I don't even understand why I'm so mad I just know I wanna kill him and the man he is with.
"Hey earth to Tyrell." I snapped back to reality. Zola was sitting with a frown on his face. "What the hell is wrong with you?"
"N-Nothing it's nothing. Let's get down to business."
"Okay if it's really nothing then I think we should talk about having a meeting with the guys from Japan." Zola was in charge of the overseas trading and gaming new contacts. We are hoping to start trading in Japan but it's taking some time.
"Okay I will start planning our trip." I looked past him to see Bassir lean in and kiss that dude sitting with him. I shot out of my chair and started to walk towards him but stopped and turned around before he could notice. "I don't feel good. I'll see you later." I left out the restaurant and called a girl that I fuck with from time to time. I just need to fuck somebody so I can stop thinking about him.
*~*~*
"Yo ass was rough tonight what's wrong?" Tanya laid back after we got done. I was at her baby dad's house. Her husband was out at work while she was supposed to be watching the kids. It's not my business I just came here to fuck the cheating bitch.
"I'm going through something. It seems like I'm losing my mind." Even though fucking Tanya did relieve some stress it just made me more aware of how I am truly fucked. The whole time I was fucking Tanya I got more and more angry. How that nigga gon go from waiting to fuck me and jumped to a new one the day after. I just don't understand how that shit works. It don't fucking make sense. Not that I want him to fuck me but how he go from wanting me to being with other niggas.
He is not just going to play me. He got me feeling some type of way about him and I don't like it. The only way to fix the way I'm feeling is to confront him about it.
*~*~*
Bassir
"So your favorite food is corn dogs with barbecue sauce." He nodded with a wide smile. "I'm not one to judge but that's nasty." Josh laughed. His smile was big and contagious.
"It's good I promise." We're now outside his house after the date. It was actually an apartment building. I wanted to go up but it's the first date and I want to make a good impression.
"You'll have to let me try it sometime." I smirked.
"I will. Goodnight." I smiled trying to walk off but he pulled me back. "Wait. I know it's the first date but I'd love it if you'll come up. We don't have to have sex but I just like spending time with you." I turned towards him and nodded.
I had a good time with him. It was no second guessing or arguments, it was just peaceful and relaxed. He's got this vibe about him that's sexy and he knows it. He makes it hard for me to resist him. His style is so free and non caring. He wore makeup to our date and that made me smile to see him being so free. I like that he's free to express himself and his views. Josh is an amazing man so of course I wanna spend more time with him.
With all that said, I know it's something wrong with me because even with all his amazingness I'm still stuck on a certain hothead. I know I shouldn't like Tyrell and if we are being honest liking him is probably the worst thing I can do right now. I can't stop thinking about him though. I thought I saw him tonight at the restaurant but when I did a double take he was gone.
The way he smiles or blush when I call him babyboy. The way he says horrible shit but deep down maltepe escort bayan you can tell he cares. I know he has feelings for me that he can't piece together yet and that shit is dangerous. Dealing with a person like him who thinks he's straight will only lead to danger.
He's a drama king and always has to be right. It's only 0 straight to 100 with him it's no in between. We are either friends or we are fighting. I find that sexy about him though. All that anger turns me on.
"We can just sit and talk." He said walking back into the room. We both brushed our teeth and got ready for bed. I nodded, took off my shirt and climbed in his bed. He crawled in after me and laid on my chest. "So who is your favorite superhero?" I laughed while playing in his hair.
"You're so cute. My favorite superhero is Superman." He hummed with closed eyes. The moon light was streaming in casting a blue glow. "Let's sleep." He nodded, kissing me on my cheek.
*~*~*
When he finally went to sleep I snuck out and went back home. I wanted to stay but I felt weird it being the first date and all.
When I got home I hopped in the shower to let all the stress melt away. After I decided to call Charm so I can tell her about that date and see how Romero was doing. I was just about to call when I heard a knock at my door. Who the hell is at my house this late? I quickly tugged on some shorts and made my way to the front door.
Standing with a pout was none other than Tyrell. He looked like a lost puppy at my doorstep.
"Tyrell what are you doing here?" He looked up with a glare.
"Is yo new nigga here?" His eyes drifted down to my shorts. I forgot to put on underwear before coming to the door. I'm sure he could see the outline. A blush rose up his neck making me smile.
"What are you talking about?" I asked. He pushed me out the way and stormed inside.
"I'm talking about the fact you can hop from nigga to nigga and not even bat an eye. You were just on my dick now you messing with some new man."
"Tyrell you don't like men. I found someone who does." He paced around the living room with a glare. "Are you jealous of Josh?"
"Jealous of some average looking white dude hell no. Why would I be jealous anyway?" He plopped down on the couch with his head in his hands. "Yo ass not all that impressive. I don't have anything to be jealous for. I'm just mad your feelings are so flimsy. It's going to be hard for Josh." He said his name in a mocking tone.
"No it's not going to be hard for him because he's gay. What are you going to do if I make a move on you?" I sat down next to him slowly raising his head with my fingers. He had a nervous glare on his face.
"Beat yo ass because I'm not gay."
"Okay Tyrell so why are you mad you should be happy I stopped liking you. Josh don't beat my ass when I go in for a kiss." He was about to say something then paused. Just like before his eyes drifted down to my lips and back up to my eyes. "Do you understand babyboy?" He nodded slightly, still looking at me. He slowly leaned in then crashed his lips into mine.
It was a hunger behind the kiss that I'm sure he didn't know he had. He was kissing me like he was trying to consume me. Tyrell tried to be dominant but I'm not going to let that happen. He climbed on top of me gripping my shoulders. I softly bit his bottom lip asking for entrance into his mouth that he easily granted. He moaned slightly, grinding into me. That must have shocked him because he pulled back fast. He climbed off of my lap and ran to the door. I chased after him grabbing his wrist.
"I know you are not leaving after that." He glared at me and nodded.
"I'm not gay that kiss was a mistake. Look I like us as friends and nothing more." Tyrell looked away from me.
"Okay then it's cool if I fuck with Josh then right?" I saw his jaw tick so I kept pushing. "Matter of fact you can dip because I'm about to call him." I opened the house door waving him out. He started walking away but turned at the last minute.
"Fuck you." Was the last thing I heard him say before he closed the door.
I woke up with a loud gasp. Josh was lying next to me cuddled into my side. I can't believe I just dreamed about another man with my current man right next to me. The dream did just prove why I should never be with Tyrell. It cemented the fact that Josh is my best bet.
My lips tingle from the kiss I had in my dreams. The fake kiss felt so much like the real thing. My mind was running a thousand miles a minute thinking about Tyrell still. I'm totally fucked.