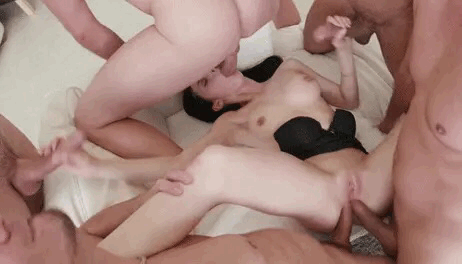 Gus stood proudly behind the console of the skiff, looking out through his polarized lenses to read the water in front of him. Aaron stood to his left, and Mark was perched in front of them. "Ain't this the life boys?" Gus asked with the breeze blowing through his beard and full body sweater.
Before the trip Gus had studied the tide charts, a topographic map, google earth and read through some online fishing reports for the area. He had a spot in mind where wanted to set up first and guided the boat across the sound toward an inlet on the mainland where a stream made it's way into the bay. Aaron dropped the anchor and the men got their lines in the water.
Aaron took the flat platform in the front of the skiff, Mark's swivel chair let him take the middle section of the boat, and Gus fished off the back.
"There we go!"
Gus and Mark turned their glances toward the front of the boat as Aaron reeled in the first fish of the afternoon. It was a nice sized speckled trout.
"Watch the teeth on him," Gus reminded. Speckled trout are known to slash a finger or two for anglers who aren't careful with them. Aaron tossed the trout in the cooler and closed it tight, re-baited and got his line back out in the water.
"Alright, so here's the competition for today," Aaron said. "Whoever catches the most fish gets half an hour on the rim chair and an hour long full body massage from the other two."
"Sounds good to me," Mark responded as he reeled in his first boat catch. Another keeper speckled trout. Aaron unhooked the fish for Mark and threw it into the cooler.
Gus smiled and nonchalantly set the hook on a fish. Mark and Aaron didn't notice until the fish started to pull out some drag. Gus was fishing with light tackle to enjoy the fight as much as possible, the thrill of the catch. A third, much larger speckled trout found its way into the cooler.
"What does the man who catches the biggest fish get?" Gus asked chuckling, closing the lid to the cooler.
"You get whatever you want, regardless, fisherman, just ask," Mark responded. Gus made his way toward the middle of the boat and dangled his cock in front of Mark who reached up and grabbed his balls and pulled Gus toward his mouth. He sucked Gus into a raging hard-on within thirty seconds and Gus cradled the back of his head and looked out across the water, breathing in the salty air.
From the platform in the front of the boat, Aaron pointed out another small fishing boat that was headed their direction to give the guys a heads up – not that he cared if anyone saw his two sexy men connected mouth to cock. The three naked men paused and watched through their reflective lenses as another skiff closed ground on them. There looked to be three people aboard.
Gus removed his cock from Mark's face and stood back behind the console as the boat got within 50 yards. Aaron sat down up front to hide his swinging dick and Mark pulled a t-shirt over his lap.
Gus lifted his hand and offered a polite wave as the boat approached.
"Any luck today?" A man yelled from about 20 yards out.
"Yep, we've been hooking up on some trout, how bout y'all," Gus responded.
"None yet…" the man replied.
Gus couldn't tell if the man and his two companions had yet noticed that all three of them were naked, as they all had on sunglasses as well and showed no shock or surprise. The three men could best be described as 'bubbas' – goatees, beer bellies, cut-off t-shirts, full lips of dip, camo hats.
"Well I hope y'all hook up on some soon," Gus offered.
The bubbas came within few feet of them as they passed by slowly, and unless they were blind there was no way they didn't notice that at least Gus and Aaron were buck naked.
"Good luck to you boys as well," the driver offered.
Silence. Six sets of eyes behind reflective lenses watching. The bubba's boat idled past. As the distance between them started to grow again Gus turned around to see all three of them looking back at their boat, seeing Gus's plump, hairy, naked ass, out in the wind. Gus, pretending not to notice, turned around and let his half-weighted meat, come into their view.
Aaron chuckled from the front of the boat as he noticed one of the bubba's mouths hang open in astonishment, "You using your redneck lure on em Gus? Haha."
"You'd be surprised at the variety of specimen this thing attracts," Gus laughed, grabbing his dick with his right hand and swinging it around turning toward his marines.
"I wouldn't peg any of those guys as cocksuckers," Mark offered, "More likely to the be type that would want to start a fight because we're naked."
"And yet some of the best bottoms I've ever met greeted me with threats before they begged me to stick this guy in them," Gus responded, still playing with himself, making his way back toward Mark.
Mark reached out and grabbed Gus' dick again, stroking it with his hand. The bubba boat, now about 50 yards in the other direction idled along, one bahis firmaları of the men still fixated on what was happening between Gus and the marines, mouth still ajar. Aaron stepped toward his men and fondled Gus' balls and pulled him in for an exaggerated kiss.
The engine of the other boat kicked into gear, and the bubba's were gone. Gus, Aaron and Mark all erupted into laughter. "Those guys have no idea what to think right now," Aaron said.
"Except for the one guy in the back, I'm sure he's calling us faggots while trying his damndest to wish his hard on away before his buddies notice," Mark added.
"Well now they'll have us to both blame and thank when they end up drunk and sucking each other off later, hahaha," Gus offered.
Aaron opened the beer cooler and grabbed a cold one for everyone. "So Gus, rednecks, like that, any good stories from your adventures you'd like to share?" Aaron prodded.
"Yeah, Gus, share another one of your adventures with us – I get horny as fuck hearing your tales," Mark coaxed.
"Haha, well, I would be classified as a redneck by a lot of folks, but guys like that, yeah, I've had a run in or two," Gus smiled. He liked having Mark and Aaron interested in his naked fishing adventures, and truly appreciated that they asked out of horniness and curiosity and not out of judgement or jealousy. His marines loved him, he could tell.
"Alright, so about five years ago I had a work convention down in Mobile, Alabama. I'd not spent much time in the deep south but had always wanted to do some fishing in the Gulf of Mexico so I took an extra few days after the work convention and rented a beach house down on the redneck riviera where Alabama and the Florida panhandle meet," Gus offered, taking a nice long sip out of his beer.
Aaron casted a line back out and Mark sipped his beer, both with eyes fixed on their hairy fisherman offering another cock-oozing story.
"It was early October and I'd noticed from a sign in town that the local fire department was holding a fall fish fry at the town park the Saturday I was there, so I thought I'd head down, meet some of the locals, see if I could get any insights on where to fish, and enjoy a fish fry," Gus continued.
"It was a nice gathering, a couple hundred people, families, firefighters, a beer truck, and some live country music. I made a donation to the fire department and took a plate of fish over to a picnic table took in the sights. There were more than few men that looked just like that boat that just passed. Beer bellies, goatees, cut-off sleeves, just shooting the shit and making their way around the park with their families."
"A couple of the firefighters who were holding the event sat at the other end of the table where I was, and we struck up a conversation. I let them know that I was visiting from Virginia and asked their advice on the best fishing spots. They were happy to share what they knew and told me that I needed to talk to this guy called Rusty, who was the best fisherman in town. They caught his attention across the park and waived him over to our table and introduced me."
"Rusty was a bear of a man, probably 6'5 about 250lbs, long goatee. I'd say he was probably in his late forties or early fifties and was wearing a trucker hat, a pair of polarized Costa's, blue jeans and sleeveless t-shirt. He had a full beer belly sitting under his broad shoulders and solid chest, and some big muscular arms. Rusty didn't look like a guy that anyone would want to fuck with," Gus said, smirking.
"So did you fuck him?" Mark asked, laughing.
"Geez Mark, let him tell the story," Aaron chided.
"Haha. Rusty and I got to talking and he said he didn't have any plans the next day and would be glad to take me out fishing in his boat. He told me where to meet him the next morning pre-dawn, and I caught up with him there. I was excited to have a local guide show me some spots and knew I'd have a more successful trip with his help."
"His boat was named 'Slayer' and we set off from the marina an hour or so before dawn on a Sunday morning. He told me his wife didn't like it when he skipped church to go fishing on Sunday's and that the lord didn't either, but there's no place he'd rather be than on the water. We limited out on trout and redfish within two hours but neither of us were ready to head back in, so Rusty gave me a tour of the area from the water. It was fall but by the time the sun was shining down full, it was hot. I took off my shirt so my fur could breathe and noticed that Rusty had a look of astonishment on his face looking at me."
"Well yeah, you're fucking hot Gus, with your big beard and furry chest," Mark offered.
"There we go!" Aaron yelled, and pulled in a 25 inch red drum to add to the cooler, "Keep going fisherman, I like where this story is headed."
Gus opened another beer for Mark and himself and continued with his story.
"So Rusty's looking at me, shirtless, and pulls his shirt off too, says 'yeah, it's gonna be a hot kaçak iddaa one today' and asks me about my family, if I have a wife and kids. Why I spoke so plainly I don't know, but this big bear of a man with his deep voice and expert fishing skills, had my thoughts stirring, so I just answered honestly. Nope, no wife, no kids, I'm gay, I told him."
"Silence followed, for what felt like five minutes though it was probably only a few seconds. 'Ain't no gay people around here,' Rusty said in his deep voice, making me question whether or not I should have been so forthcoming. My eyes, behind my reflective sunglasses took in Rusty's bare almost completely smooth chest. His pecs and arms were massive, he could have pummeled me into the ground, or tossed me off his boat with ease. I waited for him to speak again. 'So are you the man or the woman?' Rusty asked. I responded that I'm a man either way and he grinned at me."
"Yeah, sexual tension and curiosity, the first signs of an oncoming passion fuck, haha" Mark inserted.
"There we go!" Aaron hollered as he pulled in another speckled trout. Five in the cooler now, three of them Aaron's.
"You're on it today, Aaron Green, aren't you?" Gus asked.
"Yessir! Gus Wolfe – I think half an hour in the rim chair would be glorious, haha," Aaron responded.
"Um – Rusty – what happened with Rusty?" Mark prodded, sipping down the last of his second beer and requesting another via nod to Aaron who opened another for his husband.
"I could tell Rusty had a curiosity about me, and after the initial few typical 'gay' questions, he got a bit more personal with them, asking me if I was as hairy everywhere as I was on my chest. 'Yep,' I said, 'wanna see?' Rusty did, but he didn't say yes out loud, the slight bulge growing in his jeans did. I didn't immediately remove my pants but I did make an exaggerated readjustment of my crotch. At this point we were both standing shirtless behind the steering wheel of Slayer and the sun was beating down on us. Rusty pulled into a cove and idled back to where the marsh met the shore, and dropped the anchor. Just in front of the boat was sandy shoreline, about five feet wide"
"There was absolutely no one around, and any boat that might come across our path we'd be able to hear well before it could see us. Rusty walked back toward me and without saying a word, grabbed my crotch. His big hand massaged my dick and balls through my jeans. I didn't touch him though. 'I bet you like that, don't you,' Rusty said and I replied by asking him what made him think he was my type. As my growing cock had already given him the answer, we both chuckled and then he kissed me. It was one of those fierce repressed kisses, like he wanted to eat my whole face, it was hot, to be honest. We kissed for a minute or two while undoing each others pants."
"Rusty then dropped to his knees and attacked my cock like he had my face. He gagged himself on me a few times, I could tell he hadn't had much, if any, practice sucking cock before, but I didn't mind. He fumbled with my balls, huffing and grunting. When he finally took a break for some air he looked up at me, and put his glasses up on top of his head so I could see his eyes. This big ol' redneck had the softest hazel eyes. He said, 'this is fun, but if you tell anyone I'll deny it and I'll beat your ass,' then proceeded to re-gag himself on this guy," Gus said holding his cock up with his right hand.
"Rusty fiddled with his dick while he was slobbering on mine. While he was a big man, his tool wasn't all that impressive, it definitely didn't stack up to the proportions of the rest of his hulking frame. He jerked himself off by pulling his fingers outward from the base of his cock toward the tip. To be honest I was a little disappointed at how small he was, but hell, that wasn't his choice, just like being gay was never mine, and I think there was an unspoken understanding there."
"What about his ass, did it make up for it?" Mark asked.
"Yeah, he had a big sturdy ass. He wanted it pounded too, and as prepared as he was for the fishing trip, he didn't have the slightest clue how to prepare for what he really wanted that day."
"Aww fuck, really, you're gonna make this a shitty story?" Aaron questioned.
"No. I'm not. I'm just sharing a story y'all asked to hear," Gus offered, taking the last sip of his third beer, and grabbing a fourth.
"So this big ass redneck, did you fuck him or what?" Mark added, readying his rod to get back into the fishing action.
"Rusty pulled back from sucking me and didn't say a word and wandered to the front of his boat. He jumped down, naked, and started walking down the shore. I know he wanted me to follow, but he didn't say anything, just started walking. I hopped off the front of the boat and wandered calmly along the shore. For the rest of our interaction there were few words. The conflict he carried was really deep. He knew he was going to hell for what he'd already done, yet, he didn't pull up the anchor or kaçak bahis pummel me."
"Along the shoreline a pine tree that had probably fallen three or for seasons ago sat bleached and smooth. Rusty walked over to it and bent over it, his 6'5 large ass propositioned as a piece of cake, there for the taking. I made my way behind him and ran my hands through his crack. I spit onto my dick and onto his hole and started working him with my fingers. After he loosened up slightly, and with a fresh wad of spit, I slowly pushed into him. He tensed up but never said a word. After I got in him and rested for a second, he pushed back on me, and started fucking himself on my dick, holding my ass behind him with both of his huge paws."
"It was good thing he was holding onto me cause he would have knocked me over backwards with his big ass if not. I couldn't really get a good rhythm going so I just let him do what he was going to do. Within a couple minutes, he shot a huge load down into the sand, stood up and walked back to the boat."
"Wait, so you didn't even cum? He just used your dick as his personal prostate massager? Haha, that's hilarious," Aaron said.
"Got one," Mark interrupted, and reeled in a nice redfish. Gus helped him get it into the boat and into the cooler.
"Nice fish!" Gus said, "We have plenty for dinner, y'all ready to call it an afternoon and head back for a little siesta?"
"Sure, right after you finish your story fisherman," Aaron answered. "So Rusty fucked himself on you, left you with blue balls and got back on his boat…"
"I followed him back to the boat, he put his shorts back on, pulled the anchor and fired up the motor. I stood next to him, still naked, behind the steering console. He reached down and grabbed my flaccid cock and toyed with my balls for a few seconds. Gave me a big bubba grin and then took us back the marina. We cleaned the fish, shook hands I thanked him for showing me around. He asked me where I was staying and told him. He showed up later that evening, and let me fuck his huge ass the way I wanted to. Bent him over the kitchen table."
"Hahahaha, that's incredible," Mark laughed, "was the second fuck more enjoyable for you?"
"Much more enjoyable, he came again quickly but let me fuck him good and hard until I was ready to cum, pulled out of him and shot my load across his wide back. He rinsed off in my shower and then we had a couple beers and talked fishing. Told me to stop by the marina if I ever made it back to town and he'd gladly take me out fishing again. And that's pretty much it."
"You do have a nonchalant way of enticing men to drop their drawers for you fisherman," Aaron chuckled. "It's getting hot, let's head back in before Mark catches another fish and ties the score. I'm itching for a good tongue lashing this eve."
The men pulled in their lines and each opened another beer for the ride back across the sound. They put their shorts on just in case they had any closer neighbors when they got back. When they arrived Gus took the fish out of the cooler and lined them up on the dock. He had Aaron and Mark line up behind them and snapped a picture of them smiling. Gus took cleaning duty and made quick filets of the trout and redfish at the fish station. Aaron and Mark unloaded a few supplies and made their way back into the house.
Mark and Aaron went up the shower while Gus had another beer under the deck. Their slightly sunburned skin needed a break for a few hours. Gus posted up the picture of Mark and Aaron behind this afternoon's haul of fish with the caption, "These two are quite the fishermen. First afternoon on the water in Topsail." He finished his beer and went in the house in to give his men the heads up that he needed to run get some more ice for the coolers.
He opened the bathroom door to see Aaron lovingly attending to his husbands needs in the shower, assisting him with scrubbing his back and massaging his shoulders while doing so. "Hey guys, I'm gonna run up the store to get some more ice for our coolers, and grab another case of beer, do y'all need anything?"
"Could you grab some lemons, and some breadcrumbs? I was thinking of baking up some trout for dinner," Aaron remarked.
"And some aloe vera," Mark added, "And remind me tomorrow that I need to put sun screen on everywhere please."
"You got it, if you think of anything else just text me. I'll head to the grocery store in Surf City, so I'll be about an hour or so."
"See you when you get back fisherman," Aaron nodded.
Gus walked out to his truck and noticed a slip of paper tucked under his windshield wiper.
"Hey Guys, stopped by around noon, but y'all weren't around here's my cell number if y'all want to catch up – give me a call. -Bill"
"He must really want to get out of the family house," Gus thought, putting Bill's digits into his phone as he chuckled. On the way up to the grocery store, Gus gave Bill a ring.
"Hey buddy it's Gus."
"Hey Gus, how's it going?"
"Pretty good, we pulled in some decent fish this afternoon and now I'm headed to the grocery store to pick up some more beer, ice and a few things for dinner this eve. Hows your family vacation going?"