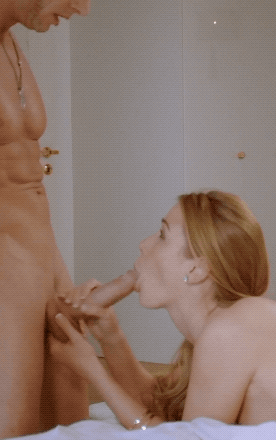 The tough thing about college is that I'll leave for months on end, and come back home to see that a lot has changed. It's like entering a vortex where I'm completely separated from everything I once knew, and when I expect to be welcomed by what I know, I'm greeted by something unfamiliar. Home continues to change without me there, and my absence doesn't seem to matter much.
My sophomore year of college just ended. It's May, and I haven't been home since January. I waddle my way to the front door with my heavy-ass luggage, and open the door. The instant the door opens, my mother comes bolting from the couch, as if planning to do so but also as if my arrival was a surprise. "Kendra!" she exclaims as she strides towards me with open arms, her breasts pressing up tightly against mine. "It's so good to see you!" she says, muffled by her flowing brown hair covering my face. She tightens her grip as she wetly kisses my cheek several times.
"Good to see you too, Mom," I say with a chuckle. "It's good to be back."
"Don't worry about your stuff right now," she says as she releases me. "Let me make you a nice drink after your long drive." My mom's a great hostess, getting spoiled is definitely one nice thing about being home.
Soon enough, we're sitting out by the pool sipping on refreshing vodka lemonades. It's only May and it's not too hot, so we're not in our bikinis quite yet. I can tell my mom's been outside a lot lately, her skin is looking pretty tan. Her body looks better than ever, too. Her v-neck t-shirt formed a beautifully shape around her body, perfectly outlining her figure and breasts. "Mom, what have you been up to? You look pretty great."
She chuckled and blushed, "oh, nothing much, but thanks for noticing. I mean, you haven't seen much since last summer, huh? I wore nothing but that gigantic hoodie all winter!" I guess it has been a while since I've seen her, so her change was pretty gradual. We laugh at that. "Well, Jackie and I have been working out a lot and eating better. It's easier to do when we're both in it together."
Jackie was my mom's girlfriend. Speaking of changes after being away from college, I first met Jackie when I came home between semesters my freshman year, so about a year and a half ago. I never pinned down my mother as anything but a straight woman, so coming home to that was really quite the shock. It took some getting used to, but I've grown to be okay with it all. My mom could probably do better than Jackie (if she's gonna be a lesbian), but I guess I can't micromanage her life. Jackie seems to make her happy, and it's been tough on her ever since my dad left years back.
"Oh, Mom, you always looked great. Why put in all that effort?"
"Oh, honey, thanks, but it's no big deal. It's good to be healthy. And, well…" She looked down at herself, as if she was thinking. "We both wanted to look good for the winter, because we think we want to get married."
I'm speechless. Really? Married? I understand if you want to have a girlfriend… but married? I try to collect myself, but all of this is just a shock. Especially to Jackie.
"Oh, um… that's good to hear I guess." I'm legitimately trying to sound happy about it, but that's hard to do.
"Oh, Kendra, I know this is different," she said, rubbing the back of my neck, "but things change all the time and we'll get used to it. Jackie's been around for a few years now and you've grown to like her, right?"
Eh, I guess. "Yeah," I say.
As if like it was all planned, Jackie comes in to the back patio. She's wearing a pink shirt and white khakis, and her blonde hair is on the shorter side. I've never been more disgusted with her at this moment. "Kendra! Good to see you!" she comes waddling over to me. I begin to get up from my chair, "oh, no no, don't get up," she says as she buries my face in her large breasts. She was always taller and heavier than my mom. I guess she looked a little better after this supposed workout regimen, not much that I can see though.
Jackie makes her way over to my mom. My mom gets up and they kiss, followed by my mom asking, "how was work, babe?"
"Oh, it was fine, it was fine. Happy to see you now, Linda," Jackie responds with a smile. Jackie sits down in the chair and my mom sits on her lap. She whispers something in my mom's ear.
"Yep, I told Kendra about the wedding," my mom says out loud. They both look at me and smile, as I force out a smirk and drink more of my vodka lemonade. Jackie whispers something else, and my mom says, "no, I didn't tell her about that yet."
"What is it?" I say.
Jackie and my mom look at each other in suspense. I really don't like how it seems like I'm a guest in this lesbian couple's home. "Well…" my mom hesitated quite a bit here. "It's possible that I… I may be… for the wedding…"
"Oh my God, please Mom!"
"Jackie's made me feel a bit different about how I feel… I may… be becoming a man."
I'm lost, dazed, and confused. "You… what? What do canlı bahis you mean?"
"I'm planning to go through a sex change operation."
What the fuck? My mom of all people? My mom who gave birth to me? I already felt like a stranger just now, with this bitch and Jackie planning shit behind my back. I'm going to come home to Jackie and some "man" that I kind of know, but doesn't feel like the same person I know? My mom's beautiful brown hair and her warm hugs… one of the few familiar things left about this place, are they going away?
"Mom… you can't do that."
"Honey… I'm sorry." My mom begins tearing up. "After being with Jackie for a while, I just feel like it's what I'm supposed to be. I feel as though I'm the man in our relationship, and I-"
"I don't want to hear it!" I cut her off. "Do you have any idea how this feels? Getting with Jackie was enough, but I bottled up my feelings and learned to accept it. You can even fucking marry her, I would get used to that. But now you're going to change your gender on me?"
"Honey…" she says. It means nothing to me at this point.
I get up out of this place, I really don't know what else to say. "I can't do this. Bye." I storm out of the patio. Usually, my mom would probably stop me, but even she realizes there's nothing she can do after dropping that bomb on me. I call my friend Ashlee to see if I can stop by.
I hug Ashlee as soon as she opens the door, her familiarity brings a comforting aura to me. This is the closest thing to having a home right now. "I like your hair," I said. It's changed a bit since last time I saw her. Straightened, short, and dyed black, with purple tips at the bottom. She's wearing a nosering, thick-framed glasses, and a tight, black-and-white striped shirt.
"Thanks, Kends," she replies. "What's up with you?"
"Oh, you don't even know. It's a long story."
We sit down on her bed in her room, and I explain the entire story of what just happened. I figured Ashlee might understand a bit more, with both her and her mother being bisexual. "That's fucked up, dude," Ashlee says.
"I know, right!? And there's nothing I can do."
"Hm… I think there is. This doesn't sound like your mom, I don't think it's a done deal."
"What do you mean?"
"Your mom's probably just emotional and in love with Jackie right now to the point she'll do anything for her. This isn't the Linda I know."
"Well, what the fuck am I supposed to do? And ugh, why Jackie? She's not special, at all. My mom could do way better. Why is my mom so obsessed with her? And why can't freaking Jackie get the sex change instead?"
"Shut up, that doesn't matter right now. Just fix it."
"Well I can't think of anything. Find some guy for my mom? Tell the doctors not to give my mom the sex change? KIll Jackie?"
"Seduce her," Ashlee quickly says.
"How the hell do I do that? And would that even work? Good way for my mom to put me in a psych ward, she's probably already suspicious of me after storming out like that."
Ashlee gets up from the bed. "Look at you, what are you? A younger, sexier version of your mom?" We do look quite a bit alike. "If Jackie likes Linda, she'll like you."
"Why do you think I could do that? I have no clue how I would even go about that, even if I wanted to do it." They like each other too much, this wouldn't work. I'm not even a lesbian, Jesus Christ! How did I get wrapped up in all of this?
"Have you ever done anything with girls?" Ashlee plainly asks.
"Well, a little," I say. "You remember that girl I told you about last year? And there was another this semester…" I really only made out with each of them, the one this semester ate me out. It felt nice, but I still don't think of myself as gay.
"Great! That's all you need. You have all the advantage. Seriously, imagine being an old lesbian, how old is Jackie?"
"48."
"Exactly, great. Come here," says Ashlee, holding out her hand to me. She leads me to the full-body mirror. She's speaking seductively right into my ear. "Now imagine being a 48 year old lesbian, and this young girl in the mirror wants your body." I look at my medium-length brown, straight hair, my tight, yellow tank top pressed up against my small breasts, and my exposed legs only covered by tight little shorts at the very top. For once, I feel like I look pretty hot.
Ashlee grabs my ass and nestles her nose through my hair to breathe on my neck. We make eye contact in the mirror as I bite my lip. She kisses my cheek, and I turn my face for a kiss. She quickly interrupts my mouth with her finger, "shhh, shhh, no kissing yet." I've never been turned on more by a woman. She guides my face away so I'm facing myself in the mirror again. As Ashlee heavily breathes on me, she begins gently rubbing my pussy underneath my shorts. I begin moaning, trying to hold it back. I'm closing my eyes and biting my lip, but the pleasure is getting harder to contain. I turn to Ashlee, throw her on the bed and bahis siteleri myself on top of her, and give her a passionate kiss.
We furiously make out for a minute on her bed, until we both realize we have to settle down. "See, look how easy I did that," said Ashlee, followed by another kiss. "If I can do that, you can do that to Jackie."
"You're cute though, Jackie's not."
"Shut up, it doesn't matter." Ashlee kisses my nose in reassurance. "You're hotter than me, Jackie will fall for you in a second. Just do what you have to do. Look, you can practice on my mom if you need to. She's about Jackie's age, you'll be able to see how easy it is to do."
That might not be a bad idea. Ashlee's mom, Kathy, is certainly more attractive than Jackie. She'd always hug and kiss me a lot, being close friends with Ashlee and all, so making the next step might not be so bad. "That could help. Are you sure you're okay with that?"
"Oh, Kendra, you don't even know the things my mom and I talk about," she said with a wink. "She'll be alone here tomorrow night."
I was horny the entire next day in anticipation of what was going to happen that night, partly because Ashlee got me going but there was never any closure. Maybe she did that on purpose so I could give the best performance possible for her mom. I spent the day thinking about Kathy, thinking of her large breasts and shapely figure. A more mature version of Ashlee. With all of her experience with women, I'm sure she could show me things that would impress Jackie. I was getting excited, not only to have sex with Kathy but even to seduce Jackie. Am I a lesbian? Maybe my mom's bad news of getting married and a sex change was a blessing in disguise, opening up a new world to me.
The next night around 8 PM, I'm knocking on Ashlee's front door. I'm wearing a cute, light green tank top with light brown khaki shorts. I look good without making it look like I put in any extra effort. She's wearing a long, baggy blue t-shirt, so long I can't see her shorts if she's even wearing any, exposing her shapely, thick legs, and her curly black hair wet from the shower. "Kendra!" she exclaims, opening up her arms. I walk inside and enter her embrace, "so good to see you." Kathy is a thicker woman, but I find her sexually appealing. Her breasts, ass, and legs form a beautiful shape, feeling warm and comfortable to be near.
"Good to see you too, Kathy. Hey, is Ashlee here?"
"Oh no, sweetie, not sure where she went. Stick around though, I'll grab you a beer."
We end up catching up with each other's lives, sitting on the couch and drinking a can of beer. Some reality TV show is on in the background.
"So, how's college treating you?" Kathy asks.
"I love it! It's good to be away, but it's good to be home." Partly a lie, but I always hate that question.
"Ashlee tells me that you have a little girlfriend there," she says with a smirk. "That sounds like me in college."
I blush and chuckle, "oh, come on Ashlee, what else does she say? It's really nothing, just a little thing once." Already on this topic? This whole thing might be easier than I thought it would be.
"No need to be modest about it. I've been there, done that."
"But really Kathy, we just hung out a few times. I don't know if I'm a lesbian yet… but maybe I'm a bit curious."
"Well, it takes a while to find ourselves. Take your time, there's no rush."
"Mhmm, but I'm really excited about one thing right now, and I want to rush." Usually I'm shyer than this, but confidence swept over me as I became more and more determined to sleep with Kathy. "I thought maybe I could learn from the best." I crawl over to her on the couch and kiss Kathy's luscious lips.
She chuckles with a toothy smile. "Oh, Kendra, I don't know about that."
"What don't you know about?" I say, going towards her neck. I whisper in her ear, "I'm so into you. And I want to learn more." I kiss her neck, and grab her large breast. "Ashlee doesn't need to know."
"Oh God," sighs Kathy, obviously enjoying my kissing and caressing. Our eyes meet, and we kiss. I gradually crawl on top of her as my tongue goes deeper into her mouth. When the making out started getting wet and sloppy, Kathy interrupts with a chuckle. "Where is all this coming from?"
I go closer to her smiling mouth and whisper "who cares?" followed by another kiss. I grind against her big, beautiful body as I remove my tank top with one swift motion, exposing my small breasts and pink, perky nipples.
"You're so adorable," says Kathy, as she reaches her mouth up to lick my tits. I grab her hairy head closer to my body as I continue to grind up against her. She kisses my chest with the perfect touch, making me grind on her harder and faster. My pussy grew wet as I continued to ride Kathy. Both of us sweating from the contact, she retreated to breathe and for a kiss. At that point, she licked around my areola, teasing me as my riding slowed down but pleasure increased. She bit my tiny bahis şirketleri nipple, the pain making me moan but my pussy growing wetter. "This is nothing," Kathy said.
While kissing, Kathy got up to kneel on the couch and I joined her, and then shifted her weight onto me. We laugh as I plop down on the couch, with her following me down. We kiss, and then she kisses me all down my body down to my crotch. She removes my shorts and lowers her head toward my pussy. Oh my God, I'm wet with anticipation. I've only had this happen once before, but I have a feeling Kathy will be so much better. Her warm tongue entered me like lava, and the moaning begins instantly. She moves her tongue around inside as the pleasure increases. My moans grow louder, then her tongue directs toward my clit. She knows what she's doing.
"Oh my God!" I scream from the pleasure, looking down to see Kathy's curly hair working hard on my pussy. I begin gasping for air as my ass jerks up and down, grinding on Kathy's mouth. "Fuck!" I yell as I hear Kathy struggling to breathe down there. Her tongue shoots straight down inside me, as I grab her head tightly close to me. I fuck her face as my moans grow louder. The pleasure builds and builds, as I hold her head close to me and hear her struggling. The pressure gets hard to handle, and my grinding slows down. I'm out of breath, and I'm sure Kathy is too. Kathy emerges with a smile, and comes toward me for a kiss.
"You sure were loud," said Kathy. I barely breathe out a chuckle and follow up with another kiss. "Let's go somewhere more comfortable." She lifts me up as I wrap my legs around her body. We kiss as she walks us to her bedroom, plopping me down on the bed. We laugh as she crawls on top of me to kiss.
I make my way on top of Kathy, and begin kissing her neck as I make my hand down to her pussy. A nice clean, shaven pussy for me, wet from all the excitement. I slip my finger inside, feeling the moisture as she lets out a subtle moan into my ear. While kissing and fingering her, I begin removing her shirt with my other hand, Kathy quickly taking off the rest. With her skin exposed, I kiss down her body, through her supple breasts desperate to come out of her bra and her healthy stomach, until my mouth reaches her pussy. The odor was poignant as it traveled up my nose, a sweet, salty, mature scent. I continue fingering her as I breathe on the beautiful spectacle, and I can hear Kathy's moans from above. "I've never done this before," I innocently say.
"Oh my God, you'll be great," she said, followed by a moan. "I can't wait."
Excited by the scent, I cover her pussy with my mouth, licking inside to taste the sweetness. It's amazing, and judging by the noise she's making, Kathy is enjoying me as well. She's huffing and puffing as my tongue moves throughout her pussy, making sure I get every little taste. "Oh my God! Yes!" she screams, looking up at the ceiling. Motivated by her excitement, I stick my tongue in as deep as I can, clenching her legs together to squeeze my face. "Fuck!" screams Kathy as I enjoy her pussy, grabbing her luscious ass from the bottom. Her back is arched, and the bed becomes a pool of Kathy's sweat. My face and hair are drenched from her. "I'm gonna cum," she calmly says between moans. I grab her breasts as I eat her out more ferociously than before. I'm clawing at her bra, leaving scratches on her breasts, exposing her large nipples. Kathy's hips thrust into my face as I feast on her pussy. She moans as she fucks my mouth, and I grow wet with excitement.
Kathy lets out a thunderous sigh as her thrusting slows down, nectar from her pussy running down my face. I lick it all up as she recovers, breathing heavily, sweat all over her body. "Oh my God, Kendra," she said, "you're amazing." I crawl up on top of her to kiss her, cuddling close with her wet, filthy body. We make out as I hold her close to me, exchanging the fluids from her pussy all over her tongue and teeth. I'm so proud of myself, and seeing what I was able to accomplish turns me on.
"Thank you," I say, again innocently.
Kathy chuckles, "nothing to thank me for. I should be thanking you." She grabs my tight, little ass, and pulls me towards her, my hips thrusting into her. She guides me as I ride her, our clits rubbing together. We make eye contact, gazing into each other as I ride her at a steady rhythm. Growing more and more wet, my thrusting gets faster as our breathing intensifies. We kiss as I thrust my pussy into her, sweating while the pleasure increases. "Fuck," I sigh into her, running out of breath but can't stop.
"Let me taste it," Kathy gently says. I crawl up on top of her, meeting my pussy with her mouth. She lays down flat on the bed as I ride her face. I can feel her teeth in me as her tongue plays with my clit. I ride her faster and faster as my sweaty ass bounces on her breasts. I let out a final moan as I cum onto her face, and immediately retire, plopping down flat on the bed.
We laugh, as Kathy sits herself up to kiss me, tasting my own fluids. We breathe heavily as we hold our sweaty bodies close together. "That was amazing," I said, with what breath I had left. "You've taught me so much. And it felt better than I pictured."