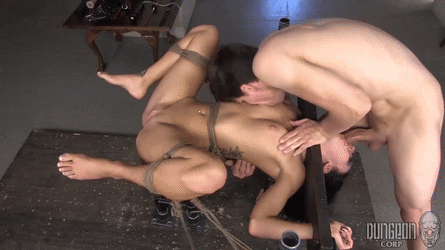 My head pounds with nervousness as my hands shove my Civic into park. I know I have this interview down, but my mind still races with last minute anxiety. I spray my vanilla perfume onto my neck and wrists before exiting the car and straightening my shirt. I'd chosen a simple black blouse with gentle tassels from the sleeve and tight skinny jeans without holes. My height stops at a couple inches above five feet, but my black sandals offer me a small amount of height. I fix my glasses over my nose and make sure my hair hasn't slipped out of its blonde plait over my shoulder.
Breathing deeply, I pull the door open and immediately smell paper, ink, and a hint of raspberry air freshener. My hands tremble gently clasped in front of me as I scan the room. I stride to the small hole in the wall that revealed an office behind it. The plump blonde woman behind the glass slides the window away and asks my name.
"Claire Billings," I reply. "I'm here for an interview."
Her face brightens. "Oh wonderful! Just one second."
I smile and thank her, returning to my spot against the door as I wait. About a minute later, a side door swings open as she beckons me. Walking quietly, I follow her down a few twists and turns to a small room. As she tops off her coffee, I do not sit down. Interview manners, I remind myself, don't sit down first. Stand, shake hands, smile, and sit down either second or simultaneously. As I wait, I run through my list of practice questions and plaster a smile.
*two weeks later*
"Here are the invoices from last week. Go ahead and file these before you finish confirming those P.O.s," Mrs. Polly says.
I take the stack of green and white sheets from her and make my way to the filing cabinet. The stool is tucked in the closet as usual, and I snatch it and step up to reach the top drawer. As I'm selecting files to pull and organize while stuffing the new ones in place, movement catches my eye. I shift my weight to get a better view. Through the warehouse door window, I can see two men. The two salesmen toss their heads back in laughter as they walk tall toward the door and into the office where I am. I quickly look back to my hands as to not bother them. Out of my peripheral vision, I note the two men and ask Mrs. Polly what their names were back at my desk.
"Stanley and Nathan," she replies. "The shorter one with glasses is Stanley, but we can him Stan. And the taller one with dark hair is Nathan, or Nate."
I smile and spin my chair back around and face the P.O.s in front of me. My eyes hurt from looking at the computer screen, but I simply shove my glasses back up and get back to work. It might be time to get stronger lenses.
I have begun to love my new job. Three months and I'm finally done with training, doing things on my own now. The salesmen are all friendly and chuckle when they spot me on my stool. One in particular makes my heart flutter despite the age difference and the ring on his finger. As I'm filing, my thoughts wander.
I have never liked any man older than a few years above my age. Much less and grown adult. The realization I had a crush on Nathan had startled me. I hadn't known I was capable of something so bahis firmaları odd. The feeling is foreign to me, but strangely exciting. The sound of him laughing makes my cheeks flush and my neck hairs stand on end. He is handsome for sure. His dark brown hair is usually gelled to the side away from his face and his face is calm with a stunning five o'clock shadow. His green eyes sparkle when he smiles at me and his hands are strong and sure. I had no idea an older man could turn me on until
I excuse myself to the bathroom and found my cotton underwear damp with my juices.
"Fuck," I mumble to myself. "This is ridiculous."
I wipe myself dry and make my way to the sink, taking off my glasses. The water is cold on my face and forces my skin to perk up. I stare at my large, crystal blue eyes in the mirror. Maybe I should invest in contacts, I think to myself. Everyone always marvels at my eyes and comments about their being hidden behind my grey large frame glasses. I decide to go shopping after I clock out.
The bags weigh my arms down, but I don't regret it. The better wages allowed me more wiggle room when it came to shopping. I'd purchased new contacts that fit my eyes and the correct strength, as well as a few new bra and panty sets. I'm petite at 5'2 and 103 lbs with B cups and a pear-shaped figure. I am short for sure, but I have been blessed with an exaggerated rump and small thighs. I have no idea what had come over me, but I had bought new undergarments and didn't regret a thing.
I have to admit, knowing I had on black lace panties and a matching bra made my steps a little lighter, even if I looked the same to everyone else on the outside. I had left my glasses on my white nightstand at home and tried out my new contacts. So far, everyone has commented positively. All except one. I haven't seen him exit the warehouse yet.
Perched on my stool, I mumble numbers to myself until I heard the warehouse door open. I almost turn my head immediately, but refrain from doing so until I hear my name.
"Claire, isn't it?" Nathan asks as he pauses, writing something down on a clipboard atop the cabinet.
I lick my lips nervously and clear my throat. "Um, yes correct. And you're Mr. Nathan?" I feel odd giving him that title, but I don't want to get too comfortable. After all, he is married. Or so I assume.
He chuckles so lightly. "Don't worry about formality. We're coworkers now." He looks up from his page and seems to notice for the first time. "Don't you wear glasses normally?"
I drop my eyes and lie pathetically. "Oh, yes I did. But they broke and I haven't gotten any more yet, so I'm wearing contacts today."
He smiles softly. "I like them. I can see your eyes better."
I gently lift my eyes to meet his. "Well thank you Nathan, I appreciate it."
"And what beautiful colors. Are they blue?"
"Mostly, yes. There's a hint of yellow in the middle."
"Fascinating. Well don't let me keep you. We both have much work to catch up on."
My heard skips as I nod and continue my filing. We had never spoken that much, and my juices were beginning to flow heavier. I clenched my legs, begging them to stop, and kaçak iddaa excused myself to the bathroom. Not bothering to lock the door since I know Polly is at her desk and I won't be disturbed, I shuffle to the corner and begin unbuttoning my jeans. In the middle of grabbing some toilet paper, I hear the door open.
"Cleaning service!"
i panic. "One moment please!"
Scrambling to button my pants, two strong hands stop me, gripping my hands under his. Wide eyed and gasping, two green eyes meet mine as he presses his finger to my lips.
"Shh," he begs. "Shhh, it's okay."
My breathing stops and I'm left speechless.
"What are you doing in here?" he asks.
I find my voice again as his nose is dangerously close to mine. "Using the bathroom," I spit back. "What does it look like I'm doing?"
His eyes darken. "Why did I not hear you flush then?"
I swallow and scramble for words as he smirks.
He lifts my chin. "You're beautiful, Claire."
"Thank you," I barely manage a whisper.
His hands leave mine and flip the lock on the door. "We have to be quiet."
My heart slams against my chest as I freeze.
"Rule number one: You must listen to me at all times. Understood?"
I nod.
"Rule number two: You cannot say anything about this. Understood?"
I nod again.
He smiles. "Good. Now then," he whispers and gently tilts my chin up. I breathe shakily as he runs his finger across my cheek.
"Hey," he whispers. "Relax. It's okay."
I do not have time to reply because his lips push against mine softly. Something about the experience behind his kiss makes it ever more addictive. This is a man who knows what he's doing, knows the ins and outs of a woman, and how to play with her perfectly. My hands magnet to his head and firmly grasp his dark hair. His tongue slips inside my mouth briefly and tickles the roof of my mouth. Our lips lock and separate, pulling the blood to our mouths, resulting in hot and wet kisses. He bites my bottom lip and tugs softly as his hands slide around my slim waist. The undeniable wetness in my pants gets more warm and slippery. I find my arms reaching around his neck as he expertly grips my ass cheeks, gives them a firm squeeze and spread, and then slips to my thighs, lifting me up so I straddle his waist. Pushing me against the wall, he leaves my now hot lips and dips his head into my soft neck.
My eyes flutter and squeeze tightly shut as his tongue tastes my skin. His hands find their way in between my legs and I panic. "Nathan, I-," I begin.
"It's okay CB. Trust me."
I look into his eyes nervously, and he can sense it.
"You can't deny you want it," his eyes sharpen as his voice becomes low.
Without warning, he slips his finger through my panties and runs between my pussy lips and almost to my clit before withdrawing and holding it up.
"My, my. Look how wet you are." He takes his finger to his lips and licks it. "Mmm. You're delicious, Claire."
At hearing these words, his voice, his hands, my pussy let loose another wave of juices. Fuck, what is wrong with me? I'd had no idea I liked older men, much less become masochistic. kaçak bahis But he's right. I did want it. And he knows it.
Upon sensing this, he lifts me like a toy to put my legs over his shoulders. From this height, I can see over the stall doors. If someone were to walk in, they would see me. This both frightens and excites me. My jeans are now soaked with my pussy leakage and he seems to relish in it. Leaving my jeans on, he presses his face in between my legs and sniffs hard.
"Mmm CB you smell amazing." I can feel his mouth moving against my pussy and the pressure drives me insane. I feel his teeth gently bite on the insides of my thighs and his breath warm my skin. I gasp in exhilaration and feel him grin as he lets me down slowly.
He squats and yanks off my jeans, letting my step out of them on my own. He pushes the toilet seat down and shoves me on top of it before leaning over me. One hand extends to the wall as the other traces my stomach down to the top of my pubic line. I had shaved so there wouldn't be any odor, and I guess it had come in handy. His fingers spread my pussy lips, forcing them open to expose my clit. I bite my lips hard and close my eyes. My entire genital area is covered in my slick juices, practically begging for more. I begin breathing harder as his knuckles skim over my slit, making me flinch in pleasure. His finger swims its way further down and pushes its way inside me. The sensation is unbelievable. My eyes roll back as his finger shoves deeper inside of me and begins pumping in and out. Soft whimpers escape my lips as my mouth opens and closes like a fish.
"You like that?" His top hand comes to grab my chin.
I nod helplessly.
He grips it harder. "I asked you a question." He slips a second finger inside me and explores the insides of my walls.
I moan. "Yes sir, I do."
"You're such a slut, you know that?"
I nod my head and bite my lips.
"Whose slut are you?" he asks.
My voice cracks as his fingers wiggle inside of me. "Your slut, daddy." It just slips out, and I don't mind.
That seems to egg him on as he looks down and begins going faster until I can't breathe. "That's right."
His top hand covers my mouth as I begin moaning louder, unable to help myself. My pussy is flowing freely with juices that coat his hand and fingers. His lips crash against mine to keep me from exposing us. His tongue swirls against mine perfectly as I feel my peak coming. His thumb slips up and begins circling my swollen clit. My muscles tighten as I clench my fists and open my mouth wide.
My vaginal walls begin to clench and relax quickly as my breath leaves me. My legs quiver and my toes curl as my heart pounds almost audibly.
"Fuck, fuck, fuck!" My voice rises in excitement. "Don't stop, don't stop, oh god, please don't stop daddy, fffffuuuuuccccccckkkkkkkkkkk," I moan as his fingers thrust knuckle deep inside me. I finally let loose and cum all over his hand as he rubs my clit frantically. I squeal in pleasure as he gives a good last few pumps, letting my cum lubricate his fingers more. He leaves my drenching pussy and inserts his fingers into my mouth. I pull my lips closed and lick his fingers clean, sucking on them.
"Good girl," he bites his lips. "What a good girl you are."
I finish his fingers and clean myself up, putting my jeans back on.
And before I know it, he is gone as quickly as he came.