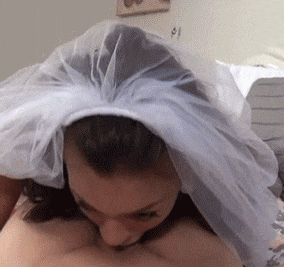 My best pants-spunk ever
I'm arriving for a Worship Session – with my All-Time No.1 (all-time number 1 Spunk Queen and Girlie-Goddess).
It's not the first one – that was last year. And that one was the pinnacle, the best girl-worship experience of my life. The things She said, the things She did, the way She posed – absolute HEAVEN.
I've got my check-list all ticked off for this Session, as I get so flustered and panicky in the days before that I'd forget important things if I didn't – like gifts for Her, my special bum-clencher, all the things I'm going to print to give to Her.
I've had butterflies all week, sleepless nights, the lot. Now I'm so nervous I fumble everything. What if it's all a big mistake, She doesn't want anything to do with a disgusting lowly perv like me? Unlikely I tell myself, as I've worshipped Her for 15 years, and met Her three times previously.
But has She changed Her mind even so, having decided that a Goddess like Her doesn't want a pathetic wanker to worship Her. Unlikely you stupid perv, it was only a day before She was asking what outfits I'd like Her to bring and saying She was looking forward to it.
But have I got the right date? The right time? Did I bring everything?! Will my old van break down? Will She be called away on urgent business – something's bound to go wrong – a useless old perv like me can't be so lucky as to be allowed to worship a beautiful Goddess like Her.
Unlike last time, I've got there early and I've got my video camera and laptop all set up and running. I've checked my case and all the printed material for Her is there. Oh god, will She like it? I've gone a bit over the top – yeah, like every time before, you stupid wanker, and She's always ok about it. She always said She'd tell me if I was ever too OTT.
Suddenly I hear Her voice and then She's through the door, all smiles and lighting up the room – She is a Goddess. My nerves evaporate as She greets me so warmly and kindly and even in plain street clothes She is beautiful.
Even so I wonder what She must think, Her being a glamorous Goddess, and what must I look like – a timid, nervous inadequate perv in his 'dirty' mac, all done up on a hot June day, my flat cap which I don't take off, wank-trousers with my mac hiding the stains, goggle-glasses, and already mumbling nervously in reply to Her friendly chatter.
The next few minutes rush by, with me handing Her my worship sheets, a 'mag-cover' (Her pic with my mag title, usually 'Spunk Queen', and pervy captions), a special worship sheet taken from the last Worship Session, and of course Her Worship Certificate. She reads all of them, laughing and making comments.
She's astonished when She reads how many pics of Her I've got, though I know She already knew, and reads my other stats with a raise of Her güvenilir bahis eyebrows – how many times She's made me spunk my pants. She remarks about how long I take looking through Her sets, and of course She knows why.
She reads the 'mag-cover' which is "2nd & 3rd Time Arounds" and says "so it will be a 4th Time Around then?!" Now She picks up the worship sheet which I did – and sent to Her – after the last Worship Session. I didn't dare to be entirely explicit, but it's pretty obvious what it means, and I stammer "it's a memento from last time Miss".
"Yes", She says nicely. It shows the pose She was doing last time at the precise moment when She made me spunk my pants. She holds it up and asks me "so how many times have you looked at that then Graham?!", laughing.
"All the time Miss", I tell Her, and She repeats that, laughing some more. I don't really process it at the time, being in my usual daze in Her presence, but afterwards I realise She knew exactly what it meant.
At that time I had a Worship Site for Her where I could post everything I did for Her, and which She would visit occasionally. That's what She looks at next, commenting on the worship material that's on there. Idiot! I realise days later, I should have logged Her on to the site so She could post comments if She wanted to. Add that to the check-list for next time!
Then it's onto the outfit She's going to wear, and of course it's the one I've used in the worship sheet I've given Her. I've pasted the pics into this studio, so it's a representation of what I'm hoping will happen – She poses in that outfit in this studio, and 'me' – represented by a cartoon figure – watching Her and cumming in my pants.
I never believe that's going to happen, though it's happened twice before and She knows that. I know She doesn't mind either – at the last Worship Session She wound me up all the time about it – Her making me spunk my pants – so nicely, and She does even more at this Session, like "I know I make Graham cum in his pants!", laughing a lot as She says it.
It's just this is so surreal I can't believe or take in everything that's happening, and most of what She says I'm not able to process properly until days after. When I watch the video later – I'm allowed to video the whole Session – I'll kick myself as I always do at all the opportunities to say something nice and naughty and confessional in response to something She's said that I failed to respond to.
As it happens, I'm a lot better at this Session than I was last time. Even so in the days and weeks to come, I go back over the video and add more conversation from me using my video editor (essential equipment for a pervert wanker), representing what I wish I'd said.
She's changed into the outfit – a short skirt and revealing top türkçe bahis – and knocks the breath out of me when She comes back. Then She does a little show – She's not done this before – and wiggles in the miniskirt, flicking it up to show Her stocking-tops and flashes of knix. All I can do is gaze at Her, mouth hanging open.
She puts on the little show, saying "there you go Graham, nice short skirt, your favourite!" My mouth opens and closes but nothing comes out apart from a croak – "ohhh lovely miss!" is what it should have been.
Now She looks at worship videos on my laptop, like She did at the last Session. These are very pervy but very worshipful, they're animated worship sheets, using Her photos and the cartoon of me, and I use a female narrator, a program I found online. It means I feel ok for the commentary to say stuff like 'She's smiling and posing, he's gawping and leaking, then, wump wump wump! Shots of spunk go into his pants!'
How She laughs at that, and after every narrator's comment, She adds Her own, even things like "I've made you wet your pants Graham!" All the time She's sitting at the laptop, Her stocking-tops showing and that lovely revealing top. Wanker of course is in heaven.
In fact I can feel I've leaked quite a lot already. By now She's called me a wanker a couple of times, and said some quite naughty nice things as She watches the videos and looks at worship sheets too (each set of Hers goes into one of my worship folders so all the worship material I've done for the set is there, including the worship video or videos and a certificate at the end stating how many times She made me spunk my pants, after how many pics and so on).
All the time She laughs and comments and I'm only able to croak at this point, in answer to Her, as I feel my face getting redder and redder and my breath getting short. In the next worship video there's a clip from the video She did with the set, and that sets my heart racing as it's just beyond lovely, as are Her poses in the set, and She laughs as She hears the commentator say "he longs to spunk his pants in front of you".
There's another bit of commentary relating to what's happening in the video and my Goddess says "you're leaking Graham, you're leaking in your pants!" How does She know?! My head feels like it's swelling, and I've got my legs clamped together right up to my buttocks, which are squeezing the little roll – I love this position, which I always use when I'm wanking or when I'm watching a girl and She's going to make me cum in my pants.
There's more commentary and Her laughing responses, and at that moment a stream of cum gushes into my pants. As usual I pretend to cough to cover the fact my head has jerked forward and to disguise my moans, and I 'cough' some more as I shudder in time güvenilir bahis siteleri to the shots of spunk going into my pants.
I hear Her saying with a laugh "spunk spunk spunk! Graham spunking in his pants!" How can She know? I've been pants-spunking for years, sometimes only a few feet from the girl who's making me, and I'm expert at hiding it – I think.
Does She know, or is it just a coincidence? But there's no problem, She carries on commenting and laughing, and we're only 15 or 20 minutes into the Session. Her little show, and all the wind-up as She looked at my laptop, plus what She's wearing and showing – it's no wonder that this time I couldn't even wait till She posed before She made me spunk in my pants.
I had the joy of spending the rest of the Session with soaking wet pants and trousers, hidden by my mac, as She posed in that short skirt for photos, and looked at lots more worship material on my laptop, saying lots more lovely things and laughing so nicely.
I'm in a daze and then I'm walking back to my van. She's already talked about what we'll do at the next Session, and waved me off so nicely. I'm still in that sense of not believing any of this is really happening, and fortunately I've got the video which I will watch 100s of times, and edit even more times to produce little clips so I can re-live the moments again and again and again.
I always worry the cum in my pants might smell but the mac seems to do its job, and I unzip it back in the van to get a big waft of spunk coming up. How lovely to look down at the big wet patch of spunk She made me do. Hopefully one day She'll let me, or better still, deliberately make me spunk my pants openly in front of Her. I'll send Her many many worship sheets depicting that.
Finally, I have the lovely photos She did in the Session, posing in an armchair. I don't get to look too much when She's posing, as I'm short-sighted and I can't see clearly in the viewfinder. But the photos are just gob-smackingly lovely, and I cum in my pants 6 times looking at them in the days after the Session. Of course I tell Her that too, and send Her the worship sheets to show Her.
I've got lots of things I can do better for next time, not least pick up on all the things She says and say something naughty and nice in response, but at least this time I said to Her "Wanker loves you Miss!", and "that's how much I love you Miss". Also, on one picture set "you made me do it 6 times on that set Miss!" "Six times??!!" She repeated, with a laugh.
Every time I'm thinking 'I can't believe this is possible, that She lets me worship Her like this' , I can look at the video, as well as Her email after the Session, which says it was fun. She talks about the pictures and how long I'll last looking at them – "I wonder if you can last for 3 pics until you spunk in your pants.. I bet you don't, I bet you do it straight away – you big wanker Graham' love Miss…….xx
What a Session. Easily my best pants-spunk ever. Absolute heaven for a wanker like me. And still totally unbelievable.