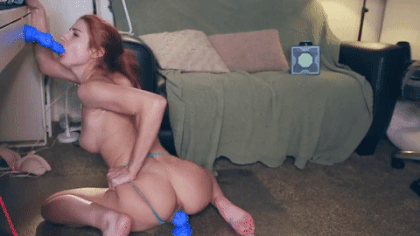 Married Texas School Teacher
I don't often meet people that I have at least not seen in a photo. This time I made an exception. From our conversation the night before I sensed she was nervous and I like women that have that little bit of "what am I doing" feeling in their stomach. I agreed to come have a late breakfast at the hotel restaurant where she was staying.
My morning started started out as normal. I straighten the RV as my coffee was making and then sat down at the computer to chat with some friends on the hamster. I checked my messages to see if she had decided against meeting but found none from her. I finished my chores and took a shower, dressed, and headed the short distance to the beach resort.
We had said 10ish would be a good time and I was just a few minutes early when I arrived. I picked a table near the window that looked out over the beach. A waitress came by and asked if i wanted to order or just eat from their buffet. I told her I was planning to meet someone but coffee would be good while I waited.
I had taken a few sips of my coffee when I noticed two women dressed for the beach come in and take their seats at a table just a few paces from mine. Both women were full figured and both wore wedding bands. I always check. They each had big hats and wore cover-ups over their one piece swimsuits. Each had a big bag with them. I could smell a faint hint of coconut which I assumed was suntan lotion. Yes they were certainly ready for a beach day. One lady sat with her back to me while the other sat across the table. I made eye contact with her and she cut her eyes away. I smiled. I thought I detected a blush.
I turned back to my coffee and glanced at my watch. 10:21, not too late but I was starting to wonder if maybe the lady had second thoughts. I knew she was married and some women like the idea of other men looking at them with desire but they can not bring themselves to going any past mere flirting. That was O.K. if that was the case. I can understand. As i took another sip from my coffee I sensed a pair of eyes on me. I glanced over the cup to see the woman in the swimsuit looking my way. This time she smiled. I returned her smile with a slight nod.
I watched outside the window, drinking my coffee, for a few more minutes. The two married ladies finished their breakfast and stood to leave. I was still alone. As they started to walk out the woman that had been watching me told the other she needed to run back to her room, but for her to go ahead and she'd güvenilir bahis siteleri catch up. I watched as they both walked away. I watched through the window as the lady that had been sitting with her back to me stepped out onto the beach.
"Are you JT?" I heard a woman's voice say. I turned quickly and saw the woman from the table standing next to me. I stood and assured her I was. "I'm Teri," she said. I smiled. I told her I was very pleased with what I saw in her and offered her a seat. She said no. "Walk with me?" she asked. I threw a 20 dollar bill on the table and followed after her.
The path we were walking was narrow so I was a step behind her. Her ass was round, but nice. Her body was a bit over weight but firm. I would say plump not flab. Her breast I had already noticed from inside the restaurant. Nice and large. She wore sandals and her toenails were painted a deep red.
"I have never done this." she said.
"I got that feeling" I told her. She let out a nervous giggle and I knew she was telling me the truth. She said she had been married for 22 years and they still loved each other but they had not been intimate for several years. I asked if that was why she came on xhamster and she confirmed that she enjoyed the videos and fantasies.
We reached the door to her room and she hesitated for a moment. She drew in a big breath and I smiled.
"Nervous? Are You?" I said to her. Not so much asking but stating a fact.
"Yes, but I want this." Was her reply.
She fumbled with the card as she tried to open the door. Her hand was shaking. I reached down and took the card from her. I pressed my body against her back touching her for the first time. I heard the electronic lock release. I reached for the door knob and place one hand on her hip to guide her inside. As we stepped through the door I felt the cool of the air conditioning hit my face. I slid my arm around her waist and pulled her back into me. The door slammed shut with a loud thud. I leaned in and kissed the back of her neck and felt her body push back against me. I slowly moved my hand over her stomach and down between her thighs. I slipped a finger under the elastic of her swimsuit. I felt the warmth of a woman between my fingers and heard her let out a sigh. I slipped my finger between her lips and and felt the wetness of the lady. With my other hand I pull her face around so I could taste her mouth on mine. She turned to me and held my face. She looked into my eyes and said in a low whisper. tipobet giriş "I don't want you to make love to me." I knew exactly what she meant. It had been too long for this lady and she wanted it all. I pulled her close and slid my tongue into her mouth. She slid her hands down my body and began to rub on my shorts. I was beginning to fill. I slid the straps of her suit off her shoulders to reveal her breast. Her nipples we erect. She was breathing heavily. She tugged on my shorts and let my cock out. Her fingers wrapped around it's shaft and she began to stroke it as we kissed. "I want you to take all of me" she said. And with that I stepped out of my flip-flops and let my shorts fall to the floor. She knelt down and took me into her mouth. I held the back of her head and told her when we were done she would know she had gotten all I had to give.
I took her over to the bed and lay her down on her back. I removed her swimsuit and stood there looking at this woman for a moment. I placed my hands on her knees and leaned in to taste. As my tongue found her clit her body tensed and she lifted her hips to meet me. I felt her first orgasm as i slipped my tongue inside her body. She held my head tight into her trimmed pussy as the wave rushed over her. I moved up her body kissing it until i was at her mouth. "Taste yourself on my tongue." I told her. I slid my tongue into her mouth and she began sucking it. "Will I taste your cum too?" she asked. I smiled down at her, sucked her nipple into my mouth and bit down on it. She let out a small cry.
I stood up and took a moment admiring her body. She reached down between her legs and began to massage her clit for me. I reached for protection and she simply shook her head. I smiled at her. I pressed my body against hers and felt her hips lift to take me inside her. I flexed my hips and felt the tip of my cock slip past her lips and then felt her pussy widen to take me inside her body. She let out a slight moan as i filled her pussy with my cock. We move to a rhythm for a few moments and I felt her body tense and her pussy closed around my shaft as she came for the second time. I held my cock deep inside her as her body quivered. Once the wave had rolled over her I pressed my cock upward and began to rock against her g-spot. It only took a moment until she released and blow me out of her as her juices came gushing out.
"Oh God! I have never done that before!" she proclaimed.
"It is only a start." I said.
I position tipobet güvenilir mi myself around so she could taste her juices on my shaft. She took me into her mouth and sucked as though ever fiber of her body desired it. I placed two finger into her and pressed upward massaging her G and she squirted a stream for the second time. Her body convulsed at the extreme pleasure she was feeling.
I rolled her over and whispered into her ear, "Trust me." It was not a question.
I placed her onto her hands and knees and let the shaft of my cock glide over her cunt allowing the juices of her pussy to lubricate my shaft. She got into the motion rocking back and forth into me and I placed my thumb into her ass. She gasp and caught her breath for a moment. Again I said "Trust me." And again it was not a question. I took the tip of my cock and placed it at the entrance to her ass. "Breathe." I told her. She let out a breath and I pressed the tip into her ass. I held it there for a moment letting her body adjust to me. She began to press back into me letting me know she was ready to try more. I closed into her gently and her breath became more shallow. I let her hold me there until I felt her body start to relax. Then I began to pump her and she took me. She reached between her legs and began to rub her clit letting her finger tips brush my balls as i slid in and out of her ass.
"That will make me cum." I told her.
She cupped her fingers around my balls massaging them telling me with her actions she was ready to have me. She could fill my cock beginning to throb inside her and began to move a little faster. I reached for her shoulders and pulled her hard into me. She arched her back and my cock buried full into her ass. I explode inside her and juices gushed from her pussy again.
I slowly removed my cock from her ass and my cum ran down her thighs.
"That is only the second time I have ever tried that." She said. "My husband tried it once a long time ago but he went to quickly and it hurt. This time it felt , well, I want more of that."
I smiled.
We lay there for a long time without talking. I felt her body jerk a time or two as she was replaying it in her head. Finally I said. "So what did you tell your friend."
"She knew I wanted it." She told me.
After a few more minutes I got up and dressed, leaving her naked on the bed. I walked to her suitcase that was on a stand across the room. I reached in and took a pair of her panties. "You gonna wear those?" She quipped.
"No." I laughed. "I am keeping these as a memory." She smiled.
I opened the door and the bright sunlight hit my eyes. I stepped out onto the pathway and walked back toward the beach. Her friend saw me and gathered her things and walked towards me.
"Did you have fun?" She asked.
I smiled.