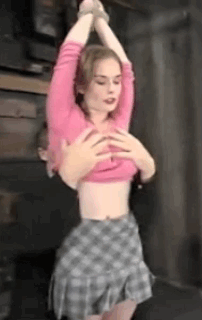 As Lydia prepared to go to the first day of college, she had a sparkle in her eyes as she was thinking of the final year girls whom she planned to lure to warm her bed. The 40-year-old literature professor, who hit a lucky streak and rediscovered her latent libido with the help of two students and an online male friend, was bent upon prolonging it for a long time. The last year's students, Gloria and Cathy, had used her as a slave and controlled her mind, but the sex was too great for Lydia to protest and now she was so taken in that she was determined to seduce her students by imitating the dominating techniques used by her two lovers.
In class, her eyes scanned the students even as she went about mechanically lecturing them. The professor's eyes fell on a girl who was sexy and had a nice smile but decided to take a look at her again before deciding to focus on her. Lydia's vaginal walls and asshole twitched in anticipation, a feeling she longed for nowadays and relished. In keeping with her recently acquired habit, she went to the toilet during the break and took out her dildo and pleasured herself in both her orifices till she sweated and was satisfied.
The next day, she spotted the same girl in her class and found her as appealing as she was yesterday and decided to buttonhole her later. After classes, Lydia found the cute girl walking towards her and bumped into her pretending to stumble. The professor apologized and began rubbing the girl's shoulder which was the point of impact.
"It's cool, ma'am," she girl flashed her cute smile and the professor felt one of her frequent twitches deep in her vulva.
"I hope you are not hurt, dear?" Lydia smiled.
"No, ma'am," she replied.
"Are you in my class?" Lydia asked trying to sound casual.
"Yes, ma'am," she said.
"If you have any doubts in your lessons, please feel free to ask me, I am always ready to help," she said and walked away fearing she would appear to be coming on rather heavily on the girl.
The risk element in such a seduction attempt was that if Lydia made advances and if the girl was not interested, she would become the laughing stock of the entire college. Lydia had to think of her reputation as a respectable professor too and hence decided to tread cautiously.
In the evening she had a chat session with 'Readyforyou" aka Tom on her favorite website and they reminisced about their recent sexual encounter when he had come to her house.
"Hi bitch, is your ass still paining after my rough ride?" he asked.
"You have a great tool and I love to have sore holes. Without the girls and you, my loyal dildo helps me get there," she said and chatted for some time till she felt sleepy.
Fortune smiled on her the next day when the girl, who introduced herself as Julie, asked her a doubt in a lesson and Lydia explained in great detail. When Julie was satisfied with Lydia's clarification, the professor again suggested that the student could always drop in at her house, which was nearby. The girl thanked her and left as Lydia watched the lovely jeans-covered ass and hips. She would have Julie nude in her bed and eat her out daily, Lydia assured herself.
Lydia did some digging and found out that Julie was a good student and was keen on doing well in her studies which made her have second thoughts about luring her. But she found no plausible reason why a brilliant student couldn't be a slave slut who would satisfy her carnal craving.
Three days later, Julie told Lydia that she would like to come to her home in the evening as she wanted some clarifications in an essay she was writing. An elated Lydia went home and decided to shave off her bush and give her cunt a bald look: whether she seduced Julie or not, she decided sporting a new look a week would keep her aroused.
Julie came looking pretty dressed in blue jeans and a white shirt and Lydia was in a short blue skirt and was wearing no panties. Her freshly shaved cunt was wet and twitching as Julie sat by her side on the sofa. Lydia found her shoulder rubbing against Julie's young bouncy boobs as they came closer discussing the essay on poetry. After 15 minutes, Lydia got up and said she would bring some orange juice for them and got up. The professor had a slight limp when she walked and Julie noticed this and asked her about it when Lydia came back with the glasses filled with juice.
"Oh! That is nothing dear. I think I sprained my left leg in the bathroom, and when I sit down for a long time it acts up, you know," Lydia explained about the fictitious sprain which she had conjured up just before Julie came.
"Ma'am, mind if I take a look at it?" Julie offered as she sipped the juice.
"Ok, you know something about sprain?" she asked, glad that Julie was reacting just as she had expected her to.
"My friend does a bit of massage, you know, kneading, cross friction massage and other techniques which I forget," she said and finished her drink and sat on the floor in front of Lydia.
Taking casino şirketleri the professor's foot in her hand, Julie applied pressure to find out the root of the pain. Lydia spread her thighs as Julie went on massaging her foot.
"Does it feel better, ma'am," Julie asked, glancing at the professor's thick thighs.
"Better. Do you mind doing my calf muscles too? Can sense some pain there," the professor said, her heart beating faster as the young girl's hands worked on her foot and then on her calf muscles. A highly aroused Lydia sensed the girl was easy target and slid down on the sofa so that Julie could massage her easily. Julie glanced again at the older woman's thighs and Lydia wondered whether she could see her shaven pussy or maybe even smell it. The student went on kneading the muscles with both her hands which made Lydia aroused further.
"It feels so nice. I think I must get a foot massage more often," Lydia sighed.
"Yes, ma'am. I can do it for you if you like," Julie smiled.
Thankful that her young student had taken the bait, Lydia decided to go ahead unabashedly with the seduction.
"Can you massage my inner thighs?" Lydia asked and spread her legs.
Julie smiled shyly and used both her hands on the professor's thighs. Lydia slowly hiked her skirt, letting the young student see her shaven mound and gaping hole. She noticed that Julie was enjoying it all and took the girl's hand and placed it on her mound. Julie gasped as her hand touched the throbbing pussy.
"Kiss my cunt," she hissed as Julie bent between her thighs and let her lips teasingly touch her clitoris. The student's tongue traveled down from the love bud and ran over pussy lips and open vulva, making Lydia sigh and cream.
"Let me show you what I can do with my tongue," Lydia told Julie and pulled her up on the sofa and went down between her thighs and unzipped her jeans. Lydia went about removing her jeans and panties and groaned at the sight of Julie's shaven tight cunt which she smelled and kissed. Her fragrance reminded her of strawberry, Lydia thought as she licked her vertical pink line and round asshole too. Opening her petals, the professor proceeded to suck her vulva and clitoris, making the young student moan and grab her hair in pleasure. Lydia slid in and out one finger and bit her bud and lips as the girl removed her shirt and let out her beautiful round and firm boobs.
"What do you use on your cunt?" the professor asked.
"Ma'am… my fingers and …." Julie hesitated.
"Go on and tell me all the details, you naughty pussy," Lydia smiled wondering how Julie would react if she began abusing her.
"I have a roommate and we use a dildo on each other," Julie said as the professor played her vagina with her talented tongue.
"Oh! so you are a slut cunt, pussy eater, aren't you?" Lydia hissed and watched the girl's reaction.
"Yes, ma'am," Julie sighed as Lydia thought this was easier than she expected.
"Let's go to the bedroom," Lydia said and led the girl to the bed where she ordered Julie to do a 69, with the girl on top. Lydia reached under the pillow and took out a dildo and slid it in Julie's tight passage. The girl was surprised at the sudden assault by the toy and soon both women continued tasting each other's cunt.
"You got a hot slut cunt that needs to be eaten often," Lydia said and slapped Julie's ass.
The young girl was too busy to react as she was devouring the professor's lust chasm and was lost in the combined pleasure the dildo and Lydia's tongue were giving her.
"I wanna ride you from behind, you whore cunt," Lydia said and Julie moaned and nodded.
The professor took out a strap-on and tied it on as the young girl bent down ready for action. Shoving in the dildo into Julie's soggy passage, Lydia grabbed the girls boobs and pounded her.
"You slut, you need it in every way, don't you?" Lydia grunted
"Yes ma'am," Julie managed to say in between Lydia's lusty thrusts.
"You are my slave cunt, and I want your pussy here daily for me to devour, and you fail to please me, you will have your ass drilled," Lydia growled surprised that she was far exceeding her own expectation of domination.
"Yes, ma'am. I love this, yes.. yes… yes," Julie moaned as she clutched at the bed covers and screamed that she was coming and the professor humped her till Julie's last quivers ended.
"Do me now, you slut," Lydia said and lay down and spread her thighs. Taking the dildo, Julie slid it in the professor's pulsating pussy and sucked her clitoris. The twin action of the toy and the young girl's tongue took the professor to the heights of pleasure where she lingered for ten minutes and then crashed down crying 'baby, baby baby' as internal explosions wracked her pussy.
The professor grabbed the young girl and made her lie on top of her and kissed and sucked her mouth deeply.
"Tell me about your experience with girls. Do you have a boy in your life?" Lydia casino firmaları asked massaging the girl's sexy round ass.
"I have a boyfriend and I have had sex with him. But not as great as with my roommate. She is a sweet lesbian and has been with me for two years. First time we were in bed drunk and she mounted me and rubbed herself on me. Then we were nude and masturbated till we came. The next day, she joined me when I was taking a bath and we got to eating each other and later in bed we did a 69. We went on to use double-edged dildos and strapons. God, I just love her so much." Julie said all the while rubbing her pussy on the professor's belly.
"Oh you bitch, you need a cock and a girl's tongue to pleasure you, just like me," Lydia moaned.
"Yes, I need her often, sometimes even during classes I imagine we are having sex," Julie said.
"You are a regular whore. Do you love anal?" Lyda asked
"Yes, but we use a small dildo," Julie said.
Lydia was highly satisfied with the young girl and was so taken in by her smell and voice that she realized she was once again in love. She wanted to know what Julie thought of her using abusive words, but was surprised Julie never reacted but always called her ma'am. Maybe she was playing submissive to her dominating role. Well that sounded great to her.
They lay kissing and petting for some time and Julie bid goodnight and left.
"Hi my lovely slut," that was how Lydia greeted Julie the next day as they walked towards college.
"Good morning ma'am," the student gave one of her dazzling smiles.
"Do you mind my calling you…." Lydia drawled.
"No, ma'am that is fine. My friend calls me that often, I love that," Julie said.
"You love being a submissive, right," Lydia asked.
"Yes ma'am," Julie's reply and her smile made Lydia realize how much she needed this girl.
"Julie, why don't you bring your roommate to my house. I am sure it would be fun," Lydia suggested, wondering where this boldness was coming from all the while reveling in her new role of a dominating partner.
"Sure, ma'am, she would love that," Julie said.
"See you in the evening dear," Lydia pressed Julie's hand and went to her class.
In the evening as she waited for the girls to arrive, Lydia was in two minds whether to tell Tom about Julie and her roommate. Was she hiding Julie from Tom? She had never done that in the case of Gloria and Cathy, but then she had not met Tom in person at that time.
Just then the two girls came; the roommate was Christie and looked thin and not cute in the way Julie was but looked a perfect dominant for her friend's submissive character.
After a brief introduction, Christie took off her skirt and stood there displaying her small but shapely boobs and her trimmed bush below which was her thin crack. Taking the cue, both Lydia and Julie shed their dresses. The roommate sat on the professor's lap facing away and asked the student to tongue their holes. Julie began from Lydia's asshole and went from crevice to crevice, slurping, kissing and chewing like an obedient slave as Lydia kissed Christie who was holding Julie by her hair. Only when Christie came to a bursting end did she let Julie go.
Their cavort continued in the bedroom with Julie and Lydia performing a 69 while Christie used a strapon on the professor first and then on Julie. Christie slapped both of them in the ass, pinched their nipples and called them names. When it was Lydia's turn to use a strap on, she donned the role of a dominant, entering Christie from behind, grabbing her hair and riding her. Calling her 'cunt slut,' 'ass-licker' 'anal whore' and whatnot, Lydia was in full flow, imitating her previous lesbian bedmate Gloria. Lydia asked Julie to bend by her side and inserted two fingers inside her cunt and masturbated her. Lydia felt elated and liberated, servicing two girls at the same time. A sweating and moaning Christie, who had a dildo pleasuring her, and a grunting Julie, who was being finger fucked, came soon in bursts of paroxysm. Then the two girls jointly licked Lydia to a glorious climax which seemed to be never ending.
What nagged Lydia after the girls left was her reluctance to share her experience with Tom with whom she had not chatted in two days. She kept postponing any chat with him for reasons not yet clear to her. Did she want to become independent of Tom? Was she avoiding Tom … Tom who was her confidant and a stud lover? She felt guilty and immediately logged in to her account and found he had sent mails. She found him online and began chatting.
"Where were you hiding?" He asked
"I was busy, found 2 girl students and…" She said.
"Hmmm. In love, are you?" he asked.
"Yes, they are hot and I am having fun," she said.
"I am glad for you and wish you well" he said and they talked like they did always, exchanging sexual ideas and feelings. Lydia told Tom all the lusty performance she and the girls did in bed and he said was aroused. güvenilir casino He said he was looking forward to meet her.
So all was fine with Tom and Lydia felt she had overcome her inexplicable feelings which led her to avoid Tom.
During the next two days, the three women had a whale of a time: Lydia taking the role of a dom while Christie came next and the Julie was the obedient slave, in bed and out of it.
On Friday night, Tom said he planned to visit Lydia on Saturday and would stay with her if she was free. Lydia said she was wet and would keep it hot for him.
Accordingly, she told the girls she would be busy during the weekend.
On Saturday, an energetic Tom stood before her and peeled off his shirt and jeans. Lydia's mouth gratefully took him in and as she devoured the offered meat, Tom said: "I would love to fuck the girls."
The professor was taken aback a bit at Tom's salacious desire but continued sucking him as if she had not heard him properly. He pulled her hair and took his erection out of her mouth and repeated what he said.
"Tom, I don't know how the girls would react, please let's not do this," Lydia almost pleaded.
"There is nothing to worry, Lydia. Such girls are open to everything. Just invite them over and see how they take to the bed with us. A foursome would make our day and night, baby," he goaded her
Feeling she was again being dominated, Lydia pondered the options before her. What if Tom deserted her if she did not yield to his lust or what if the girls found a foursome abhorrent and left her?
"Don't think too much, cunt baby, call them," Tom urged her.
Reluctantly, Lydia took the phone, called Julie and, without saying anything much, asked her and Christie to come to her home.
"Don't feel so upset. You know me, I won't hurt you or your girls, promise, ok. I just want to have fun and you will see they too will love it," Tom hugged her and explained.
"But my fear is if the girls don't want this, they might go to town with the story that I am a freak wanting a foursome," Lydia expressed her apprehension.
"Baby, you are too silly. Freak! There is nothing freaky about it. Nowadays, these things are quite common. The girls will warm up to the idea nicely," Tom said as they waited for the girls.
After 20 minutes, the girls arrived and Lydia went to the door and brought them to the bed, where they were shocked to see a nude Tom stroking his big manhood.
"Girls, meet my boyfriend Tom," Lydia squirmed and blurted out.
"Hi, sweets," Tom drawled sexually as Lydia introduced Christie and Julie.
Christie immediately left the room followed by Julie and then Lydia.
"I don't do men, let me go," Christie said.
Lydia hugged and kissed her cheeks: "Baby don't be upset. I am sorry. I thought it would be fun and he wanted me to share you girls with him. Please don't go."
"I have never done it with men. Julie you stay if you want, I am out of here," Christie said and departed.
"Oh! baby, you will stay, won't you?" Lydia asked Julie expectantly.
"Of course, yes ma'am. She is true lesbian but I am bi. I have a boyfriend and when he comes over, she leaves us alone. After he goes, Christie and I make love. She is like that. No worries," a shy but confident Julie said.
"Will she come back to me?" Lydia asked anxiously.
"Ma'am you worry too much, she will," Julie asserted and they went into the bedroom.
"So, it's gonna be a threesome, right?" Tom asked.
Lydia was a bit downcast. This was exactly what she had feared. At least Julie was open to the idea of a threesome. It took a few minutes for the professor to acclimatize to the erotic situation and she was soon back to her original frame of mind.
"Lydia, hug Julie from behind and hold her thighs and lift her up. Offer her cum cup for me to eat. Julie, you run your hands around Lydia's neck for balance," Tom said and watched them do what he wanted.
Holding Julie up, Lydia brought her pussy close to Tom who smelled both her tight holes and licked her. As the two women kissed, Tom's tongue ran all over Julie's erogenous nooks and tasted all her delicacies hidden in her pink folds. Her young and taut vulva and clitoris twitched and throbbed as he expertly played on them arousing her so much that her juices began flowing steadily. Not wanting to ignore Lydia,Tom stimulated her vaginal passage with three fingers and soon he was like a raging bull ready to run amok.
He lay on the bed and Lydia and Julie took turns at devouring his meat and balls. When he was aroused to a peak, Julie squatted on his missile while Lydia sat on his face. His tool cleaved Julie's narrow alley while his tongue explored the professor's hot, juicy and gaping cave. Julie let out low catty purrs while Lydia moaned as Tom opened her ass and feasted on her rear hole too.
"Now, let me fuck you Lydia, while you eat Julie," Tom said and all three got into positions: Julie lay with her thighs spread letting Lydia kneel and eat her as Tom took the professor doggy style. His huge tool split Lydia's vagina wide and went in and out in swift rhythmic motions, forcing her to gnaw and chew Julie's pleasure trove.