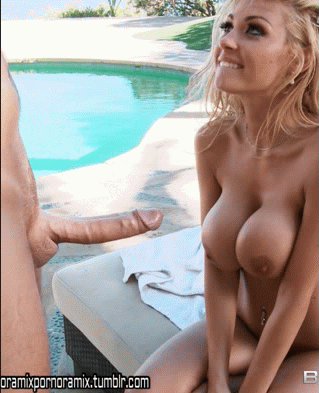 Club Exstasis
I must tell you about a very exciting sexual experience that my wife, Susie, and I enjoyed last week. I get hard just thinking about it now but at the time it was just about the most amazing and naughty thing we had ever done.
We had been wanting to expand our sexual horizons for some time but were not interested in the swinging scene since we were quite content with each other as sexual partners as well as life time companions. Quite by chance we discovered a mutual interest in exhibitionism/voyeurism. To put it bluntly we liked watching people having sex and we watched good quality porn together as well as subscribing to a website for voyeurs.
When we were making love we would often fantasise that we were the people in the videos and we posted a few erotic pictures of each other online, which gave us quite a thrill. But in more sober discussion, usually over breakfast after a night of hot sex, we came to the decision that we would find it really exciting to be watched while making love.
At this stage I should explain that we are no longer in the first flush of youth being in our fifties, and that time and in my wife's case, babies, have taken their toll on our bodies. We are still both pretty trim, but there are the inevitable lines and wrinkles and our flesh is no longer as taut as it once was. But I still think my wife is beautiful and she still turns me on when I look at her. She says that I don't look too bad either for a man of my age.
We had no idea, however, of how to turn our fantasy into reality. We were aware of sex clubs and the whole swinging scene, but fucking other people was not on our agenda as we had seen friends' marriages collapse because of the jealousies and tensions caused by infidelity on the part of either or both partners.
ooOoo
It was a small advert that popped up as a banner on the voyeur website that we looked at together most evenings that suggested to us that there might be an opportunity to satisfy our desire to be watched. It was for a small but exclusive club that claimed to cater for people with our particular tastes, and even better it was situated in a fairly upmarket district near to where we lived.
Eventually, after some rather nervous discussion we decided to take the plunge and sent an email to the contact address on the website to which a link on the advert took us. We received a return email within the hour suggesting that we make an appointment to visit the club and meet the owner. At this stage there was no commitment but if after seeing what was in offer we were still interested we could discuss the terms of membership.
Now that we had taken the plunge there was really no looking back and we phoned the telephone number in the email we had received to make an appointment for the following Friday evening.
We found the place without difficulty. It was a large Victorian mansion in a quiet neighbourhood with tidy tree lined streets and had an air of respectable gentility. We parked in the large car park at the rear of the property and walked up a broad flight of steps to the imposing double front door. We rang the bell and after a short delay the door was opened by a smartly dressed young man who showed us through to a comfortably furnished waiting room. He told us that Mr. Smith (not his real name) would see us presently. He then asked us to take a seat and offered us a cup of coffee from the machine in an alcove while we were waiting.
On the coffee table there was a selection of glossy magazines of naked people either masturbating or having sex. There was also a large flat screen television on one wall showing a beautifully shot video of an attractive young couple making love on a large double bed in a plushly furnished bedroom. All of this although explicit was very tasteful.
After about ten minutes the young man reappeared and ushered us into Mr. Smith's office on the other side of the entrance lobby. So far, apart from the magazines and the video in the waiting room, there was nothing to suggest that this was a place for people with deviant sexual desires. In fact it was more like the kind of establishment one might find in Harley Street in London where physicians to the rich and famous had their rooms.
Mr. Smith looked like nothing so much as a successful banker in his grey Saville Row suit, crisp white shirt and what looked suspiciously like a Guards necktie. After shaking our hands he invited us to seat ourselves on a comfortable Chesterfield and sat down opposite us in a large wing-backed armchair. He said that his secretary, an attractive young woman sitting to one side of the room who was also expensively but soberly dressed, would be taking notes if we didn't mind. She would assist us with the membership application procedure later, he said, if we liked what was on offer and wished to proceed.
"The first thing you must understand," he said, "is that this is not a sex club. We do not encourage indiscriminate couplings at Club Exstasis and there are no dungeons or orgy rooms. Only couples of a certain, shall we say class, are accepted as members and although we do permit two couples to use the same bedroom at the same time we are definitely not a swingers club. This is purely a club for couples who wish to watch others making love or be watched themselves."
He paused for a moment to allow us to digest this information and then continued, "We promise absolute discretion to all our members, but we demand a similar level of discretion in return. If you decide to apply for membership before you are admitted we will make discrete enquiries into your background and a condition of membership is that you give consent for these investigations. Finally, membership is not cheap and the annual fee for a couple is £3,600, which will be collected by Direct Debit from your bank account. You may choose one annual payment but most members elect for quarterly or monthly payments for which there is a small administrative charge. Now, do you have any questions at this stage?"
I replied that it was all very clear and that we were quite happy with everything. It wasI added exactly what we had been looking for.
"Excellent," he said and smiled for the first time. "My wife, Edna, and I are members, as are my secretary, Mrs. Jones, and her husband," indicating the smartly dressed young lady to our right. "You will notice that we do not use our real surnames. Some of our members hold quite eminent positions in the local community and we would not like them to be compromised in any way. Once you are accepted you will be allocated a name and also be given a private locker to which only you will have the key."
"Now let me tell you what we have here," he went on. "There are six bedrooms on the first and second floors. Each room is about eighteen feet square and is simply furnished with a very large double bed, two chairs, and a Sybian masturbation machine. Two of the walls are glass and through the marvels of modern science may, at the flick of a switch, be either transparent or mirrored. This is entirely at the discretion of the occupants of the room. On the third side of the room is a shower alcove with a bidet. Next to the shower alcove there is also a toilet room with a door."
I looked over at Susie and I could see that she was as excited by what we were being told as I was. The thought of being accepted as members was very arousing and I could feel my cock stirring in my pants.
"On the other side of the glass on each wall there are three viewing rooms with solid walls, approximately six feet by eight, each furnished simply with a large sofa. It is not possible to see into one viewing room from another as the glass is polarised. In the ceiling of each bedroom there are also cameras and the video feed goes to another set of smaller viewing booths on the third floor where you may switch between the action in the six bedrooms. You may also choose to have the video feed recorded when you are using a bedroom in which case you will be given a DVD to take away with you on your next visit."
"Well," he concluded, "that seems to cover everything. I will now hand you over to Mrs. Jones who will take you through the application procedure, explain how to use the club's secure website to make reservations for the bedrooms and viewing rooms, and instruct you in the procedure when you arrive at the club for an evening's entertainment. It has been nice to meet you and I look forward to a more intimate encounter in the near future," and he stood up, leaned forwards to shake us each by the hand, and then walked out of the room.
Mrs. Jones then invited us to join her at a desk at the back of the office. She too shook us by the hands and then smiled and asked us to call her Sandra. After she had completed all the details on a rather exhaustive application form and we had both signed, she explained that we would receive our user names and password in an email once we had been vetted and our application accepted. She then asked us to follow her to the members locker room in the basement so that she could tell us what would happen whenever we arrived at the club.
On our first visit, she explained, we would be given a large locker which would already be labelled with our user names and a key on a gold chain. As well as the lockers there were a number of curtained-off changing rooms. On arrival at the club we would be expected to change into the silk gowns and underwear which we would find in the locker — a pair of boxers for the men and semi-transparent panties for the women. Turkish-style slippers were also provided. Sandra also told us without blushing, that in a bedside locker in each bedroom we would find tissues and towels, plentiful supplies of lube in a variety of flavours and a selection of sex toys. Similar items would also be found in a cupboard in each viewing room.
When she had finished Sandra led us back upstairs into the entrance lobby. Before we left to return to our car she smiled and shook our hands again and said that she looked forward to watching us one evening soon and that it would also give her great pleasure to know we were watching her and her husband — they always left the glass in transparent mode, she said.
ooOoo
The next week seemed to drag by but at last an email popped up in our mail box informing us that we had been accepted as members and telling us that our user names would be Mr. and Mrs. Copper, as well as giving us our password for the members' area of the website. As new members we were invited for a viewing evening the following Thursday and informed that Mrs. Jones had specially requested that we should be given one of the six viewing rooms adjacent to the bedroom where she and her husband would be performing.
Thursday bahis siteleri came, and with a mounting sense of excitement we drove to the club, arriving about half an hour before our appointment. Once we had changed we made our way to the first floor and found our allocated room with our names on a sign over the door. When we were inside we found that we had been given a room in prime position directly opposite the bed.
A few minutes later Mrs. Jones and her husband entered the bedroom, dressed like us in silken gowns. Sandra smiled at us and waved and said, "Welcome to Club Exstasis, Mr. and Mrs. Copper, for your first of what I hope will become regular visits. My husband Mark and I do hope that you will enjoy this evening as much as we will. Now make yourselves comfortable, and we will begin."
Sandra and Mark then turned to each other and, still standing, embraced and began kissing passionately, their tongues exploring and entwining in a little dance of sexual desire. After a few minutes they helped each other out of their robes and turned to face us. Mark stood behind Sandra and began to caress her body, starting with her breasts and then moving his hands down to slip off her panties so that she stood revealed in all her feminine beauty to our excited gaze.
Sandra's long hair cascaded in waves of gold over her shoulders and her mound of Venus was shaved except for a small V-shaped strip above her pussy. She had nicely shaped, pert breasts, with prominent brown nipples and large pink areolae. As Mark caressed her body slipping his fingers between her already swelling labia, she became increasingly aroused, throwing her head back on his shoulder and moaning quietly.
By now both Susie and I were also very aroused. We had let our robes fall open and were both masturbating gently. Susie slipped off her panties and I followed suit with my boxers, revealing everything to the couple making love in front of us. Susie had found a clear glass dildo with spiral ribs of multi-coloured glass and she inserted it into her vagina and began slowly sliding it in and out of her very wet hole.
It seemed as if Sandra and Mark were performing just for us and occasionally they would glance over at us and smile. After several minutes of mounting erotic excitement Sandra dropped to her knees in front of Mark, sideways on to us, and, pulling down his boxers to release his circumcised cock took the head into her mouth, caressing his balls with one hand and holding his buttocks with the other.
Susie spoke for the first time since we had entered our booth, "Mmm, that is such a beautiful cock, I can just feel it sliding in and out of my mouth. I am so excited, and I am going to come very soon."
I have always been rather envious of women and the way that they can have orgasm after orgasm. During our lovemaking sessions Susie would often come several times before I released my seed deep into her vagina in my own climax. That night I did not want to come too soon so I alternated between slow and rapid strokes of my cock, holding myself on the verge of ecstasy until the final moment when I could finally let myself be carried over the edge at the same time as Mark emptied his load into Sandra's cunt.
Sandra obviously had a similar idea and told Mark to lie back on the bed. She then straddled him, facing us, and taking his cock in her hand she placed the engorged head at the entrance to her vagina and stroked herself with it several times before sinking down with a sigh until she was fully impaled on its length. She then started to ride, slowly at first, sliding up and down along the whole of Mark's shaft, and then with increasing urgency, moaning and crying in her mounting passion.
Alongside me Susie was plunging the dildo in and out of her hot love tunnel in rhythm with Sandra, her whimpers and groans rising in harmony with Sandra's in an expression of deepest delight. I could tell from the way her body was shaking that she was already having a series of mini orgasms mounting up to the tumultuous climax that would soon rip through her body. I had reached the stage where my own orgasm could not be long delayed, and a delicious warmth was spreading up from my groin into my throbbing cock and down into my legs, which were tense with pent up sexual energy.
All four of us came almost simultaneously. As Mark pumped his seed deep into his wife's womb I ejaculated rope after rope of hot semen across my belly and onto my chest in a climax of shattering intensity. Sandra and Susie both cried out in unison as the exquisite sensations of their final climaxes overwhelmed their senses and took them into the land of extreme sexual bliss.
Once we had recovered from our first amazing sexual experience as members of Exstasis, Susie and I kissed and having cleaned ourselves up, prepared to leave our room, deeply satisfied. Sandra and Mark snuggled up on the bed and fell into a languorous sleep, as the screen separating the two rooms turned opaque.
When we left we were both still in a state of high arousal and in the car on the way home Susie lifted her skirt and, putting one hand inside her panties, began to play with her clitoris, whilst unzipping my trousers with the other to stroke my cock.
As soon as the front door to our home was shut she slipped out of her skirt and leaning forwards to support herself on the stairs, pulled her panties aside and growled excitedly, "Fuck me now, my darling, fuck me hard and fast."
I didn't need any further encouragement and swiftly dropping my trousers and pants, plunged my throbbing shaft between her engorged labia and deep into her hot velvety hole, which was already well lubricated with her juices. We were so sexually charged up that we both came after I had thrust in and out of her pulsing vagina no more than a dozen times. I groaned in ecstasy as I pumped another load of hot spunk deep into her womb while Susie screamed her delight as waves of pleasure ripped through her body.
ooOoo
The following day we went online on the club's secure website in order to reserve future sessions. As there were only six bedrooms and thirty six direct viewing rooms we were unable to find any vacant slots for watching for four weeks and there wasn't an available bedroom for just over two months. However, there were twenty four viewing booths on the third floor and we were able to book two sessions a week for the next four weeks.
We also discovered that there was a facility on the website where you could share pictures with either individually named, or all club members. There were two messages for us, one from Mrs. Jones, with a photograph of her being fucked doggy fashion by her husband, and another from Mr. Smith of his wife Edna riding the Sybian whilst giving him a blow job.
I will skip over the next few weeks, except to say that we found watching other members in the throes of sexual passion very exciting especially when we managed to book one of the viewing rooms. On each occasion when we got home we fucked with an intensity of sexual arousal that we had not experienced since the early years of our marriage before c***dren and work had become our first priority.
We also posted some explicit pictures of ourselves to all the members and received many in return, as well as messages of appreciation and encouragement.
ooOoo
Finally, after weeks of mounting tension and anticipation the night arrived for our first time as performers. A couple of hours before leaving for the club, I took a Viagra tablet and we both showered and shaved our respective pudenda. We had discussed whether to use the Sybian but had decided on this first occasion to start with oral sex, and when we were both really aroused and ready to move straight on to fucking.
When we were changed and entered our bedroom we discovered that there were two switches for each of the viewing rooms on a small panel in the bed head. One switch controlled the glass between the performers and watchers and had three positions — for mirrored, transparent or opaque. The other also had three positions allowing us to choose between two-way sound transmission, one-way only, or to turn it off altogether. We chose to be able to see and hear those members watching us in all six viewing rooms, as well as being seen and heard ourselves — maximum exposure as we put it to each other.
At first, although excited, we were both very nervous and didn't really know how to begin. We turned the lights down to a more romantic level and I sat in one of the chairs with Susie on my knee. My heart was beating so hard. It was so exciting to have people watching us and I was as hard as stone. We started to kiss, gentle romantic kisses to start with but gradually becoming more passionate. I undid her robe and I could hear the heavier breathing around us. I gently fondled and stroked her breasts, exposing their beauty and fullness to the six couples watching us, to murmurs and sighs of appreciation. As our desire mounted our breathing became heavier and our tongues met in sensual desire, sometimes the tips just touching, then intertwining and then exploring each other's mouths. Susie started to nibble my lips and I responded by pinching and tweaking her nipples, which were by now erect and standing proud.
After several minutes of this delightful foreplay Susie stood, took off her robe, and slid her panties slowly over her delicious bottom, letting them fall to the floor so that she stood in front of me completely nude. Leaning forward she undid my robe and tugged my boxers over my hips and down my legs, tossing them casually to one side, allowing my cock to spring free. She cupped my balls with one hand and circled the base of my shaft with the other, slowly sliding it up and down, causing delicious tingling sensation to run along its length and into my groin. Bending at the waist, she took the glistening head between her lips, sucking gently and probing the mouth of my urethra with the tip of her tongue. I was so stimulated I wanted to just fuck her mouth and it was all I could do to be still.
The watchers in the rooms directly behind her had a clear view of her swollen pussy lips and glistening slit, as well as the pink rosebud of her anus, while those to the side could see her sliding her fingers up and down my shaft and sucking on the purplish glans. The murmurs of approval grew louder and I thought that I could hear the sound of fingers sliding in and out of wet pussies. Glancing from room to room my thoughts were confirmed, and I could see that all six couples were openly masturbating.
The level of excitement that I felt, knowing that we were being watched, was quite unlike anything I had felt before. My cock grew harder and the veins running its length pulsed in bahis şirketleri time with my racing heartbeat. Continuing to caress and squeeze Susie's pendulous breasts I slid the other hand between her parted legs and parting her lips, I slid two fingers into her cunt and curled them so that I could stimulate her g-spot. As I did this two of the women in the rooms opposite us cried out as they reached the first of what would be several climaxes that evening.
"It is time for me to fuck you now, my dearest hot wife," I said to Susie in a clear voice so that everyone could hear. "What position would you most like?"
"Lie back on the bed, husband mine," she replied, "and let me straddle you and ride you cowgirl fashion. I am so inflamed by all these people who will see me impale myself on your big engorged cock and watch as my cunt opens up to take your thickness, sliding in my slippery tunnel. Oh my love I will come so quickly, this is so deliciously naughty!"
I did as Susie told me with my rampant cock pointing at the ceiling, hot and throbbing with pent up passion and harder than steel. I was aroused to a greater level than I could have ever imagined possible and the delicious depravity of what we were doing filled my body and mind with indescribable feelings of sexual excitement. Susie climbed up on me, straddling my thighs and taking my cock between her fingers, stroked it between her slick and inflamed labia before placing it at the entrance to her tunnel and then impaled herself on its full length until her cheeks were resting on my heavy balls.
She started to ride me, slowly at first, sliding up and down on the full length of my shaft and thrusting hard against me with each stroke, her breasts rubbing against my chest. I started to match the undulations of her hips and we quickly established an ever accelerating rhythm, lost in lust, as we sought our mutual climaxes. The muscles of her vagina were gripping my shaft, massaging it in a way I had never experienced in all our previous love making and I could feel her copious juices running down onto my balls and between the cheeks of my arse onto the sheets beneath us.
We were both moaning and crying out in our passion, and we were joined in our song of rapture by those watching us beyond the glass. Susie's cries grew louder and more urgent as her next orgasm approached, her muscles tensing as waves of extreme pleasure washed through her body and flooded her mind. The boiling heat in my balls spread from my loins down into my thighs and up into my body in exquisite shafts of fire and my cock felt as if it was going to melt and fuse with the velvety walls of Susie's vagina.
Susie came first, sitting upright and throwing her head back with an expression of pure ecstasy on her face and a flush of sexual fulfilment spreading from her face down her neck and over her breasts. At the peak of her orgasm she screamed out loud and a stream of obscenities poured from her lips, something I had never heard her do before. Her passion pushed me over the edge and I could hold back no longer. Paroxysms of fire consumed me, and I thrust up hard into her body, pumping rope after rope of boiling cum deep into the heart of her body with the force of an erupting volcano. Oh the unbelievable sweetness of the sensations spearing up through my pulsing cock with each fresh ejaculation!
Vaguely, through the red mist of excitement that was overwhelming my senses, I was aware of the cries of ecstatic joy coming from our audience as they joined us in our consummation of lust and conjugal love.
We floated for a while in post orgasmic euphoria but the moment of extreme pleasure eventually passed and Susie slumped forward onto my chest. As we lay there languidly relaxed in our state of satiated desire, she kissed me tenderly with tears in her eyes. "Thank you, my love," she murmured in my ear, "that was so amazing. I have never cum like that before, it was just indescribable. I am so glad that we have joined Club Exstasis, that was quite the best fucking I have ever had, and knowing that all those people were watching, and cumming made it even more wonderful."
As our strength returned I said to her, "We have not finished yet, darling. I am still hard, and I know that you can cum again. Go and stand facing the centre window with your legs apart, and show them the cum pouring out of your delectable pussy."
Susie shuffled backwards off my thighs and did as I instructed. I went and knelt behind her, stroking my cock and started to lick her, starting with her rosebud, before plunging my tongue deep into her dripping hole. The taste of our mixed secretions was like nectar. Susie rubbed and pinched her clitoris, and very soon another orgasm inflamed her senses as she went over the edge into another ecstatic climax, this time lasting even longer than her first. At the peak of her rapture I thrust two fingers into her anus, which clamped hard around them as the muscles of her rectum and vagina contracted in spasms of overwhelming pleasure.
I did not cum again, although I stroked my cock to the point of climax but just holding myself on the edge. "I want to cum in your mouth," I called out, pulling Susie roughly to her knees in front of me.
She wrapped her lips around my shaft, caressing and squeezing my balls with one hand and clutching the cheeks of my arse with the other. I pushed hard into her mouth past her epiglottis into her throat and fucked her mouth with rapid thrusts of my hips. It did not take long for me to ride over the crest too and I ejaculated another load of hot semen into her mouth, bellowing as I came. There was so much spunk that it ran out of her mouth and onto her breasts but she gathered it up with her fingers and putting them in her mouth, sucked them clean with murmurs of satisfaction.
After that, we were both spent and went to lie on the bed enfolded in each other's arms in an embrace of satisfied desire and deep mutual love. As we lay there, before I flipped the switches to isolate us from the viewing rooms, we were rewarded by enthusiastic applause, and cries of "Bravo".
Later, after we had slept for a while we explored the contents of the bedside cabinets and among the toys were excited to find a number of glass butt plugs, strap on dildos, and silk wrist and ankle restraints.
"Next time, my love," giggled Susie, "I am going to strap you to the bed and fuck you in the arse in revenge for that blow job."
"Mmm," I replied, "I can't wait, but perhaps we had better have a little practise at home first."
ooOoo
Every evening since our membership application had been accepted it had become our practice after dinner to log on to the club website to see what messages we had received. We often masturbated side by side looking at the highly explicit images and videos we were sent by other members, before retiring to bed for more intense love making. We both agreed that our mutual sex life was better and more fulfilling than it had ever been and that the annual fee of £3,600 was worth every penny.
Of course speaking as a male, growing older does bring with it a decline in physical powers, though not in sexual desire and in order to be able to satisfy Susie completely, I had visited the doctor and asked him for a prescription for those little blue pills that have such a miraculous effect, allowing me to stay hard all night long.
A couple of days after the amazingly erotic experience of our first time as performers at Club Exstasis when we logged on, we saw that we had a message from the Club Secretary Mrs Jones — Sandra as she had asked us to call her.
"Dear Mr & Mrs Copper," it went, "or may I call you Ken and Susie, we are intimately acquainted after all? First of all let me say how much Mark and I enjoyed your performance the other night, we both had several orgasms watching you and when we got home we fucked all night. We both find you very attractive and hope that we will become even more intimate in the future. With that in mind we have put together a little present for you as a foretaste of what we hope will be something you might enjoy doing with us. You will be receiving a Zip file from me in the next couple of days. You will need this password to open it – ************. I do hope that you find it stimulating and that it gives you many happy hours of sexual pleasure."
Susie and I were very intrigued and really rather excited at the thought of the delicious indulgences Sandra and Mark had in mind for us. Actually we were so aroused that we practically tore each other's clothes off and were soon hard at it, taking turns to describe increasingly lurid fantasies of what we might find when we opened the file that she was sending us.
True to her word, Sandra sent the file two days later and we were already aroused as I tapped in the password and unzipped the file. What we found was a video about half an hour in length. The film opened in a rather opulent bedroom with Sandra and Mark lying naked on the bed, kissing passionately and caressing each other's most intimate parts. After two or three minutes Mark spread Sandra's legs and sliding down her body, began to lick her glistening lips and swollen clitoris enthusiastically before pressing his tongue hard against her clit. Almost beside herself with pleasure and anticipation Sandra caught her breath and was soon moaning and writhing beneath him.
The bedroom door then opened and Mr Smith and his wife Edna entered, both naked. Edna went to sit at the top of the bed supported by pillows and picking up a large black dildo from a side table, started to stroke it between the lips of her pussy. At first Mr Smith just stood by the side of the bed slowly masturbating his erect and rather long cock as he watched the lovers in front of him, but when Sandra looked across and beckoned to him he moved forward until he was close enough for her to put out a hand to fondle his heavy balls whilst licking the underside of his shaft from his balls to its purplish engorged head.
After a few minutes of this foreplay Sandra moved until she was lying across the bed with her head over the edge. Mark moved between her legs and started to stroke her pussy with the head of his cock before thrusting it between her swollen labia and into her open cunt. At the same time Sandra opened her mouth to swallow Mr Smith's cock taking him deep into her throat. The two men then began to fuck her in unison, vigorously thrusting into both her holes.
By this time I was very hard and leaking precum and had undone my fly to release my cock, which I was masturbating in time with the two men on the screen. Looking across at Susie I could she was aroused as I was and she was playing with her breasts with one hand, while the other canlı bahis was hard at work inside her panties.
"My goodness, this is exciting," I managed to gasp while Susie murmured between her moans, "Mmm, yes, I would like to do that, to have both my holes filled with a lovely throbbing cock."
We had never even considered a threesome before that but the thought of fucking Susie while she fellated another man made me even harder and I could feel the beginnings of a huge orgasm building in my cock and balls.
There were obviously several cameras in the room because as well as a general shot of the whole room, we were treated to alternate shots of Mark's cock sliding in and out of Sandra's slit, Mr Smith fucking her mouth and Edna with the dildo buried deep inside her.
I could not drag my eyes away from the screen but I could hear Susie moaning as she had several orgasms in quick succession, each louder and more intense than the one before. Although her moans and screams were rather muffled, it was obvious that Sandra was also riding on the crest of a wave of extreme pleasure, her limbs shaking and her hips lifting from the bed as she pushed back against her husband in an effort to get him even deeper inside.
I didn't want to come before the climax of the exceedingly erotic action in the film, and did my best to hold back my orgasm but when both men grunted and released their loads into Sandra's throat and womb I just exploded, shooting several streams of hot cum all over my hands and stomach.
The video ended with a sequence showing Sandra lying there with a look of utter bliss on her face, with cum leaking from her pussy and the corner of her mouth and a final shot of Edna in obvious ecstasy, with her head thrown back and the dildo buried to the hilt in her cunt.
Before I could even close the video player, Susie leaned across and grabbed hold of my sticky shaft and cried out, "Ken I am on fire, I need to feel you inside me right now, let's get up those stairs. I want you doggie style tonight and make it hard and fast and oh, so deep."
Not a lot more was said that night but after an hour or so of almost a****listic coupling we fell into an exhausted but very satisfied sleep in each other's arms, our passion utterly satiated.
The next morning I woke before Susie and went down to get coffee started with toast and fruit set out. As Susie came downstairs, I felt my heart squeeze with love for this wonderful lady who had been with me from the beginning and was enjoying with me this extraordinary new chapter in our lives.
Moving to hold out her chair I kissed her neck and whispered, "I love you my charming, amorous wife and lover."
Susie's smile and look of love and tenderness was enough to let me know I could not have been more fortunate than to have found this irresistible woman so many years ago.
As though reading my mind Susie took my hand across the table and told me that it was only with me could she have allowed herself to fully discover and enjoy her own sexuality.
"My darling Ken," she said, "I wouldn't have felt safe with anyone else but you in exploring all that we have with such complete trust and honesty. It is our deep love and devotion that has given me the freedom to explore my own sexuality and to enjoy the new heights of passion I am discovering with you."
Pausing to kiss me she went on, "I know that you love me completely and you know that I love you the same but you will tell me, as I will tell you, if you ever feel uncomfortable with our new adventures."
Oh, I loved this woman so much.
Later that day we received a much longer message from Sandra in our mailbox and after dinner we sat down together to read it.
"Dear Ken and Susie, I do hope you enjoyed our little video as much as we enjoyed making it. We have a rather deliciously naughty proposal for you but before I tell you what it is, I feel that I ought to tell you a bit more about myself and how I found my way to this sexually liberated lifestyle."
ooOoo
Sandra's Story
As you will have noticed Edna is a few years younger than Mr Smith. His first wife died tragically many years ago in c***dbirth leaving him with two very young twin c***dren, Peter and Francesca. He held a position in the Diplomatic Service which meant that he was often out of the country for weeks at a time, so he decided to employ a housekeeper cum nanny. After interviewing a number of possible candidates he finally employed Edna despite her lack of professional qualifications, mainly because of the instant rapport that she showed with the twins who both seemed to take to her immediately. At that time she had just escaped from an abusive relationship and so she was glad to find a job that not only gave her a roof over her head, but also allowed her time to recover emotionally.
Both c***dren were sent to single-sex Public Schools when they were eleven, but Edna stayed on to look after the house and to cook for Mr Smith, who was by then permanently based in London at the Foreign Office in a very senior position. One thing that he will not have told you is that he was awarded a knighthood on his retirement two years ago for his services to the Crown and that he is a close friend of some very important people in the British Government, which is why discretion is so very important.
I suppose that it was inevitable that he and Edna should fall in love. As you will have seen, he is a very distinguished looking and courteous gentleman and Edna was, and still is, a very pretty woman if a little reserved, and they were married less than a year later.
I first got to know Mr Smith through his daughter Francesca. We were at school together, and became bosom friends and I was usually invited to stay with them during the school holidays. I'm afraid I rather jumped at the chance as I was an only c***d and my parents lived overseas, where my father was a senior executive with an American oil company. To be truthful they were not much interested in me. Over time Mr Smith became more of a father to me than my own father and Edna was very sympathetic with the problems of a rather troubled teenage girl.
When I was s*******n I really went off the rails, experimenting with d**gs and sleeping around with some very unsuitable boys and as a result I was expelled from school. It was then that Mr Smith decided to take me in hand.
This is the bit that is a bit awkward to talk about, but here goes. Although I had never suspected anything, Mr Smith and Edna had a very unconventional sexual lifestyle. Before she came to work for Mr Smith, Edna has been in a relationship with a violent and abusive man who repeatedly ****d her, and also allowed his friends to abuse her as well for his pleasure. As a consequence she was unable to enjoy penetrative sexual intercourse which could have been a serious problem.
Before their marriage Mr Smith had not practised a life of celibacy and out of consideration for his sexual appetites, and because she loved him, Edna continued to allow him to bring women home from time to time. At first she would retire to a spare bedroom but after a while she discovered that she became aroused at the sounds of lovemaking coming through the walls and would often stand outside the main bedroom, peering through the half open door and masturbating while she watched her husband and his latest mistress. She also realised to her surprise that she was bisexual and to cut a long story short, it became customary at weekends for Mr Smith to bring a woman home for them both to enjoy.
It was Edna who realised that in order to learn how to respect myself and my body I needed completely re-educating about sex by a man who was gentle and considerate, and whom I trusted. Mr Smith resisted the idea at first but Edna won him round, and so I became part of their sexual games. It was while Mr Smith was fucking me that I found that watching Edna masturbate made me even more aroused, and I realised that I was attracted to the idea of making love to her as well. So I became a regular partner in their threesomes and many times Edna and I would make love while Mr Smith watched before he fucked me while she masturbated or rode the Sybian machine that he had bought for her.
Although I had been expelled before I could take my A-levels Mr Smith paid for me to continue my education, and eventually sent me to business college. It was there that I met and fell in love with Mark and I thought that that would be the end of my sexual relationship with Mr Smith and Edna. When Mark asked me to marry him, because I did not want there to be any secrets between us that could have soured our marriage, I told him everything and to my delight and surprise I discovered that, far from wanting me to stop, he was excited by the idea of joining us.
These days when Mark is away from home I usually go to stay with Edna and Mr Smith and we all sleep in the same bed after a very pleasurable sex session. On other weekends Mark joins us and as well as the kind of thing that you saw in the video, he also enjoys pleasuring Edna orally while Mr Smith and I are fucking. By the way, the bedroom you saw is at R Smith's home. I know you will agree it is very opulent and with a very sophisticated video system. We have had great fun in recent years filming our activities for later viewing pleasure.
When Mr Smith left the Foreign Office Edna decided that he would soon get bored with retirement and that he needed a new purpose in his life. She suggested to him that there must be many other couples like them who enjoyed watching other couples making love, and also being watched. Thus it was that Club Exstasis was born and Mr Smith asked me to be his private secretary and Club Administrator.
As has been made clear to you, Club Exstasis is not a swinger's club. Nevertheless, some couples do like to invite another couple to join them in the performance room. Some only go in for soft swinging, with lots of touching and even oral sex with each other's partner but stopping short of penetrative intercourse, others go the whole way and swap partners. It is all a matter of personal choice.
Mark and I have talked about this and we both think that you are a very attractive couple and we would like you to join us one evening in the near future. Before that however, we think that we ought to work out exactly how far you are prepared to go as anything that takes place between us must be by mutual consent. So we would like you to join us next Saturday evening at our home and after a nice dinner, we can play together and find out what our limits are. Bring your toothbrushes with you, because even if nothing sexual happens, you can both have a few glasses of wine without worrying about having to drive home — it is so awkward where one member of a couple is unable to enjoy themselves.
I do hope you will accept our invitation. It will be fun getting to know you better and it could be a very exciting and mutually fulfilling experience.
Many regards
Sandra Jones