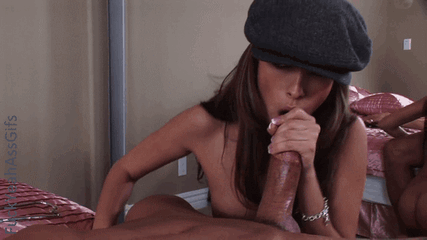 This is intended to be an introduction to characters who will recur as I submit further stories. Comments are welcomed, especially positive ones!
******************
"Christ, I'm supposed to a journalist," I thought despairingly to myself. "I bet this never happens to Lynn Barber." Objectivity, dispassionate analysis and professional distance were now scattered to the four winds, as I wrestled with my conscience whilst simultaneously groping around in my mind for a way out of this extremely sticky situation. Interviewers for "quality" Sunday newspapers were definitely not supposed to sleep with their interviewees. And now that I had, what to do?
Obviously, I could keep my trap shut and just leave out any references to what had happened between Lisa Brando and me. That would be the easy way out, but in a way, I reasoned, that would make for a much less interesting piece, not to mention a less honest one. Lisa was renowned for her sexual allure, having been described variously as "the world's biggest slapper," a "female Casanova," "the most important post-feminist figure in the country," "a woman whose promiscuity and vile and unnatural habits signal the ever-declining moral climate in the UK," and, her personal favourite, "a rampaging, bisexual sex maniac who incites hatred from those who envy her apparent ability to get pretty much anyone into bed." What a lovely irony that the journalist sent to meet her and deconstruct her public persona and fascinating history should herself succumb to those famous charms!
After all, it wasn't as if I hadn't been warned…
********************
"Care to bet 50 quid that she'll have her wicked way with you before the first day is out?" said my editor Sean with a knowing look as I headed out of the office to catch a taxi to the airport.
"Oh, don't be ridiculous" I snorted. "First of all, I have never batted for the other side, and don't see any reason to change the habit of a lifetime now. Secondly, she's supposed to have calmed down a lot in the last few years. And thirdly, er…" I was relieved when Sean's phone rang at that moment, as I was struggling to think of a third reason. Still, those two ought to be enough, surely. And as a recent arrival at the paper, I had no intention of blotting my copybook at my first major assignment.
Anyway, I was looking forward to the trip. A long weekend in the south of France (albeit the unfashionable bit, miles away from Cannes and the Riviera, heading towards the Spanish border just north of Perpignan), and a chance to interview one of the most interesting figures in the mysterious and cultish world of performance art – why wouldn't I be looking forward to that?
As the plane reached its cruising altitude, I scanned the summary of my research about Lisa: the rumours of an extremely unconventional childhood; the alleged under-age affair with that (male) English singer-songwriter; the whisperings of the "extremely close friendship" she struck up with Jodie Foster when they worked on a film together; the supposedly astronomical number of people she had slept with. It suddenly struck me how much of it WAS speculation. I hoped that, if nothing else, my piece would set the record straight about some of the more salacious rumours, and allow the spotlight to shift to her career. There was her performance poetry; the comic monologues sending up her own reputation as a "Donna Juan"; the book she'd written comparing different attitudes to promiscuity in men and women; the campaigning work she'd done around pornography, both seeking to dissolve some of the secrecy and shame around it, and highlighting how much of it exploited women; and the two albums of extraordinarily carnal songs she'd released. It was a pretty impressive CV, and I had bagged the exclusive, in-depth interview. It would be a big feather in my cap.
**********************
I was nearly there. I eased the rented car along the cinder track towards the house where she was staying, thanking her for the clear directions, which she'd written out and faxed to me personally. That was a nice touch: she didn't have lots of "people" swarming around her. There wouldn't be agents telling me what I could and couldn't ask her, or tapping their watches when my 45 minutes were up.
One thing I fancied we would have in common was a dislike for wearing shoes – in nearly every photo I'd seen of her, she was barefoot, including when she met Prince Charles at an awards ceremony. That took some bottle, I'd thought at the time. I was determined to go barefoot for as much of this trip as possible, and had packed away my only pair of shoes as soon as I'd found the car. I'd always felt there was something deeply sensual about the sensation of the ground beneath my bare feet, whether it was grass, sand or even road. Lisa was someone after my own heart as far as that was concerned.
Actually, I had also heard that she generally dispensed with clothes when indoors, but I canlı bahis had discounted that as yet another on the teetering pile of rumours about her. Wasn't naturism rather naff and uncool, especially for such a hip person?
There was a note on the door: "Hi Stacey, I'm round the back, just come through, the door's open."
As I walked through the big, sparse living room, enjoying the relief from the hot sun, a figure was walking towards me from the terrace at the back of the house. Because of the brightness behind her, I couldn't make out the face until she was a few feet away from me, extending a hand with a warm smile. "Stacey, lovely to meet you, I've always enjoyed your writing. Another shoeless wonder, eh? Good on you! Drink?"
I'll be honest: I was taken aback. I knew from the photos, films and videos that she was a very attractive woman, but I'd imagined her as rather tomboyish, almost androgynous. In the flesh, she was certainly slim and gamine, but at the same time more feminine than my picture of her had allowed. Her light brown hair was cut short and tousled, framing very symmetrical features. Her eyes were also light brown, and had a mischievous sparkle to them. This accorded with the received wisdom about Lisa: that her eyes were not just the windows to the soul, but the door to the bedroom. She didn't seem to be wearing any make-up, and I thought she was, in a very understated way, stunning.
She wasn't naked, somewhat to my relief, although she wasn't wearing much. A light pair of shorts and a thin, unbuttoned waistcoat seemed to be about it. Aware of being able to see the edges of her small, pert breasts, I cast my eyes downward to her feet; they were slim and elegantly proportioned, with long, straight toes, the nails painted a deep maroon.
"Um, some cold water would be perfect," I stammered, suddenly wondering how much time had elapsed since her question – had I been gawping at her for longer than was seemly? Sheesh, pull yourself together girl, I said to myself as she sauntered towards the kitchen, her lithe limbs and straight posture proclaiming the benefits of all that karate and pilates she had done.
"So, what's the most outlandish story you've heard about me," she asked with a grin as she returned. This threw me a little, as it was the very question I had been intending to put to her. I noticed what a sexy voice she had, deeper than you'd expect from such a slight frame, and with a little catch in it.
"Well, there are plenty to chose from aren't there, blimey, I wouldn't know where to start. That you are never wear clothes indoors; that there's a website somewhere with photos and films of you having sex with loads of different people, except that no one has ever found it; that you punched Liam Gallagher's lights out backstage at the Brit Awards after he'd said something about you – shall I go on?"
She smiled again, with an easy grace born of great self-confidence. "Hmm, I've heard a lot worse! There are elements of truth in all of those, actually. Maybe you were too polite to mention some of the more out-there ones, which before you ask, are all untrue: that I once shagged a dolphin; that I used to be a hooker; that I spiked Prince William's drink with Ecstasy; that it wasn't really me singing on my records – shall I go on??"
This little exchange boded well, I thought: we seemed to have hit it off well, and the first part of the interview clicked nicely into place. After a couple of hours she excused herself and went off to the loo, which was right next to the terrace. She didn't shut the door and I could hear her peeing, though I wasn't bothered by that – I had been to a boarding school after all, where privacy was in short supply, even when doing our ablutions. When I went a few minutes later, I too left the door open, and she even carried on the conversation as I peed. Good thing I'm not precious about such things, I thought – not that they would have sent someone of a nervous disposition to interview Lisa in the first place.
After supper, she suggested a walk down to the beach, which was only half a mile away. Although it was getting towards dusk, it was still pretty warm, and I was just wearing a long t-shirt and my bikini bottoms. Lisa seemed to be wearing the same thing by now. As we walked, I asked her about her reputation as an exhibitionist.
"Well, you know, you say tomayto, I say tomato. I mentioned earlier that I don't bother with clothes a lot of the time, but what people don't seem to believe is that it's not to show off or shock – I just feel comfortable in my own skin and with my body, and if I don't need clothes to keep warm or to look stylish, I'd sooner go without. It's not exhibitionism. If I was to lift up my t-shirt and flash my fanny at you, that would be exhibitionism. But if I just took my t-shirt off, that'd be because I feel more comfortable without it. I guess one thing I've learned is to consider other people's sensibilities more than bahis siteleri I used to. I still don't understand why people would be offended, mind you."
"I wouldn't be offended," I said, truthfully. "It's completely illogical that we can see friends and strangers naked in the showers and not bat an eyelid, yet in other places it's taboo – just goes to show it's not really about the body per se, but the context."
"Spoken like an award-winning journalist," was Lisa's reply as she calmly peeled off her t-shirt, revealing that she hadn't been wearing anything under it. "I'm glad you don't feel awkward. I can see the headline if you were writing for one of the tabloids: "Lisa "kit-off" Brando bares all for our reporter – see pages 2,3, 5-7…"
"Ah yes, the features editor at The Sun was moaning to me that you never return his calls," I joked. She gave a wry chuckle. As we walked on, with not a soul in sight, I felt emboldened. "Do you know, I think I might join you," I said. Lisa gave a theatrical "shock horror" expression as I took off my t-shirt and slipped off the bikini bottoms.
"You realise that this could mean the end of civilisation as we know it? Two naked birds walking along a nearly deserted beach – I mean, what a scandal!"
"What do you mean 'nearly deserted,' " I asked, feeling slightly less bold all of a sudden.
"Don't worry, they're miles away, they can't see much – besides, I've met that lot, they're cool." She had been gesturing up to another house, a couple of hundred yards up the beach, where a small group of men and women were sitting around outside. Still, I could have sworn I heard a wolf whistle as we turned to head back to the house.
On the way back I felt several very different things at the same time. There was something exciting, almost wanton, about being naked outdoors in a public place; I felt both cool and a bit unnerved by her obvious ease in these circumstances, and I was aware that I was still adjusting, although it was a far from unpleasant experience. I also noticed that I couldn't help eyeing up her body as we talked – well it's hard not to, isn't it? I'd seen plenty of photos of her naked body (I'd done my research!), but it was a still startling to find myself walking beside her. Her breasts were indeed small, but the epithet "flat-chested" wasn't accurate – each would make a sweet little handful, I reckoned. Her stomach was beautifully flat, but with enough muscle and definition to prevent it being skinny. Her pubic hair didn't look as if it had been shaved or trimmed, but was naturally very fine, as was the rest of her hair, including in her armpits, which were also unshaven. She looked completely natural, and frankly she looked fantastic.
Back at the house, we were working our way through a second bottle of the local Fitou. "Saucy little number, wouldn't you say?" said Lisa as she poured, raising one eyebrow ever so slightly. "Ooh yes," I replied, happy to join in the fun; "full bodied, appealing, very quaffable." "Shame about the wine, though, eh?" she riposted.
Bloody hell, does this count as flirtation, I asked myself. We were, after all, lounging around naked on a couple of large beanbags, trading none-too-subtle double entendres and getting progressively more tipsy as the night wore on. Still, despite her reputation, she had not made anything that could be described as an overt pass at me. Maybe her notoriety as a seductress was (partly at least) fuelled by simple misunderstanding: she liked to be naked and was totally unselfconscious about it, talked very openly about sex and had a naturally joshing style of conversation, all of which could seem to add up to the world's biggest flirt – when in fact she was just being herself.
As we carried on talking, nature took its course and I staggered off to the bathroom. As we were in the middle of a particularly involving discussion about whether Morrissey or Jarvis Cocker was the greater lyricist, she tottered along with me, and carried on the conversation without missing a beat, sitting on the edge of the bath a couple of yards away from me as I finally released my bladder. Oh well, yet another first, I thought – no one had ever carried on interacting with me like this as I had a piss, once again without betraying any sign that this was a weird thing to do.
"Don't flush, I need to go too," she said. So we swapped places, and I tried to appear nonchalant as she started to pee with a sigh of relief. I didn't want to look away, I didn't want to stare, so I did my best to maintain eye contact, my glance occasionally straying downwards to the flow of silvery liquid issuing from her. I had to admit to myself that this was a pretty erotic sight. In my drunken haze, I was starting to entertain some unaccustomed notions. Since when did watersports figure on my list of turn-ons, I wondered.
We washed our hands together at the basin, and after I had fetched my washbag we ended up cleaning our teeth together bahis şirketleri too. "Christ, we're cleaning our teeth in unison, this is what married people do," I thought, doing my best to dispel the image that popped into my mind of us retiring to the conjugal bed in our flannelette pyjamas, turning the lights off and turning away from each other.
The guest bedroom was next to hers, and after glugging down as much water as I could bear, to stave off the impending hangover, I flopped onto the bed. As sleep began to overtake me, my last thought was that I should have taken Sean up on his bet…
*********************
It must have been about 6 in the morning when I woke up, realising with a groan that I needed to pee again. I was in that curious state where I still felt slightly drunk, but also much more awake than I should have been given how little sleep I'd had. As I walked out of my door, I was amazed to see Lisa emerging from her room at the same time, clearly heading in the same direction, with a look of surprise on her face.
"Great bodies think alike!" she said with a shrug as we found ourselves in the bathroom together again. There was a pause as we looked at each other, wondering who was going to go first.
"Let's be fair and do it together," was her unexpected suggestion, taking me completely off guard and accompanied by another of those twinkling grins.
"Erm, well, there's an offer you don't get every day! Not sure how that would work actually…" I babbled.
"Not on the loo, silly," she said gently, with a rather softer smile, turning her head towards the generously proportioned shower compartment.
"Oh, I see. Blimey! That's definitely virgin territory for me, Lisa, I don't know what to say."
"Well, I'm glad at least that it's not "No fucking way, you pervert!"
We both smiled at that. I had to admire her sheer brazenness. I didn't know quite what this was going to lead to, but I knew two things: firstly, that I had had stirrings "down below" watching her pee earlier; and secondly, that had she propositioned me in a more conventional way, I would almost certainly have declined. And was this communal peeing some kind of foreplay, or just part of her playfulness, combined with a resolutely robust attitude to all bodily needs?
And so there we were, facing each other in the shower. "I can turn the water on now if you want, Stacey, but I'd like to do that afterwards, if you're willing. It's better this way, I think."
Hell, this was definitely sexual. I nodded, and took a couple of steps towards her, so that we were within touching distance. She put her hands on my shoulders; I did the same, and as we made eye contact we both understood that we were ready. As her first few drops touched my thighs, I felt my stomach do a somersault, and I felt flooded with lust. I pulled her to me and threw my arms around her, bringing our bodies together. The stream of urine shooting out of her was now landing right on my clit, leaving a delicious, warm, wet tingling sensation. It was not unlike using a shower nozzle to masturbate, but made infinitely more exciting by the fact that the liquid was coming not out of a man-made device, but directly out of a beautiful human being.
I felt hornier than I had for years, and was ready to reciprocate as her lips moved towards mine. Amid the overwhelming physical sensations, I found a bit of room for the thought that, having lifted the previously unrecognised embargo on watersports, my first French kiss with a woman was really no big deal. My god, there was one rumour about her that was definitely true – she was a sensational kisser, with an extremely long and flexible tongue. As my senses reached overload, I realised to my astonishment how close I was to coming, with a swiftness I wouldn't have thought possible.
"Christ, I'm nearly there," I managed to gasp, pulling away from her for a second. She pulled my head back towards hers with one hand, and thrust her tongue into my mouth once again, while her other hand reached down and massaged my clit for the few moments that it took to push me over the edge. As I reached my noisy climax, she broke the kiss to give me more chance to breathe, and pissed her last few squirts onto my clit and her fingers.
My legs all but buckled from the orgasm, and only her sinewy arms prevented me from collapsing to the floor. I felt wiped out, drunk on alcohol, and on lust, the strongest poison and medicine of all. Nerve endings all over my body were wide awake, even as my brain was telling me I'd only had about four hours sleep.
I gazed blearily into her eyes, which were regarding me with a mixture of warmth, lasciviousness and anticipation. "My god Ms Brando, what did we just do?" was all that came out of my mouth. She smiled that beautiful smile, and this time I felt part of me melt a little.
"Well, Ms Dorning, I think we might have just had sex. I'm guessing that you quite enjoyed it."
"Wow, clairvoyant as well!" I managed, with a feeble grin.
"I hope that's not the last of it – I hope it's the beginning. We could have a lot of fun together."
"I believe you," I said. "I believe you."