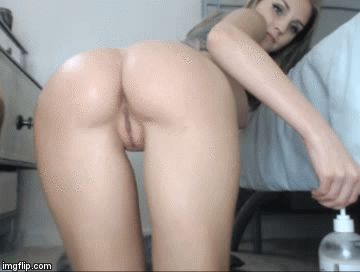 I always hated Valentine's Day. No, it's not because of the fact that I've never had a relationship that lasted longer than a month. And it's not because I don't believe in 'true love'; in fact, far from it, I'm actually something of a hopeless romantic myself.
No, the reason is because the holiday always seems to bring out the worst in people. I've heard a statistic that said men are far more likely to break up with their lovers on, or right before, Valentine's day. I don't know if that's true, but it certainly sounds like it could be. But even if it's not, people run around acting like doing one romantic gesture on Valentine's Day makes up for being neglectful of your lover the other 364 days of the year. It's just kind of sad.
Case in point, what happened with my friend Carmen. She is an absolutely beautiful, lovely little Latina chick — dark skinned, curvy in all the right places, and deep eyes that you just feel like you could stare into until the end of time. Sounds like the perfect girl, am I right guys? Well she got dumped by her long-term boyfriend ON Valentine's Day.
Oh, that's not all. She also happened to be nine months pregnant at the time! Yeah, that tells you what sort of guy her boyfriend was to just walk out on her like that.
I got a call from her that morning. She was literally in tears. Seems that she didn't know who else to call. She couldn't exactly call her family, and I was her only friend still living in the city. We'd known each other for years, but of course, our relationship had always been strictly platonic. So, I decided to call off work and go try and cheer her up. I told her that we could meet up at the deli just a couple of blocs from my apartment.
It didn't take me more than fifteen minutes to get dressed and out of the apartment, but somehow, she wound up there before me. She was sitting at one of the booths by the window, still crying. And… somehow all I could think about was how beautiful she looked. So fertile and full of life. Like I said, she was already about nine months along, and her belly was huge. Heck, her whole body had filled out very nicely. You know how those Latina girls are.
I know this will sound clichéd, but there was just something about her… a 'glow' I guess you could say.
I walked up and greeted her.
"Hey," I said, not really sure of what else to say. "How you holding up?"
Carmen just looked up at me and tried to smile, tears still running down her face. The poor girls make-up was smeared, and her hair was a mess. But underneath it all she was still very pretty.
"How do you think," she asked. "I just got dumped… on Valentine's Day… and I'm pregnant! Whose going to help me raise this baby now?"
It looked like she was going to start crying again at any moment, so I reached down and hugged her, savoring the feeling of her warm little body pressed tightly against my chest.
"Shhhh," I said as I comforted her, "It's all right. I'm here for you Carmen."
"Thanks," she said, trying valiantly not to cry.
"Don't mention it," I said as I sat down. "Mind if I join you for coffee."
Carmen just smiled at me.
We made small talk, at least, as best we could under the circumstances. And exchanged snipy little comments about her boyfriend, or rather ex-boyfriend. I told her how I never really liked that bastard, and told her that he still owed me five bucks that he borrowed from me and never paid back. canlı bahis All in all, it seemed like we were having a rather good time. And then came the question that I was dreading….
"So why do you think he left me," she asked. "Am I not attractive any more?"
"What," I exclaimed, more than a little surprised and, quite honestly, unprepared to deal with that sort of talk.
"Well I mean look at me," she said, "I'm huge!"
"Don't say that Carmen."
"It's true," she continued, looking down at her swollen belly, "He didn't touch me much during the pregnancy. We stopped having sex months ago when I started to show."
"Well then he didn't know how to appreciate a good thing," I exclaimed boldly!
Carmen looked up at me, probably a little shocked by my bold assertion. She almost looked like she was blushing, in fact.
"What," she asked meekly.
"You heard me," I replied. "I think that you look sexy, womanly! You are just as gorgeous as you were before you got pregnant."
Yep, she was definitely blushing.
"Oh," she said, "You're just saying that to cheer me up."
"No," I said, placing my hand on her swollen belly. "I think you are the most beautiful woman I've ever laid eyes on. And if your jackass of a boyfriend can't see that, then he doesn't deserve to be with you in the first place."
Looking over at the window, I reached over and pulled down one of the cheap paper hearts that they had decorated the store with for Valentine's Day. If the manager didn't like it, well, he could take that up with me next time I came in. I pulled a pen out of my coat pocket and wrote 'Carmen' on it, then passed it to her.
"Carmen," I said staring deeply into her brown eyes, "Will you be my Valentine?"
"This is so…. Wow… I don't know what to say…"
"Then maybe we should go back to your apartment," I said coyly.
Carmen seemed to agree with me, because without saying a word, she picked up her purse and headed out the restaurant. I followed her, very eagerly, as you might imagine. Like I said before, both of us lived downtown at the time, so it didn't take us very long to get back to Carmen's apartment.
The only thing that really surprised me, though, was just how empty her apartment was. Her boyfriend hadn't just dumped her… he also made off with her tv, computer and probably half her belongings. Even the couch was gone! That guy really was a little prick, and I suppose he's lucky that I haven't run into him since. Otherwise I'd probably have to kick his ass on general principle.
"Why don't you wait right here," Carmen said as she popped into her bedroom. "I've got to go do something real quick."
"Okay," I said, not really sure what to do while I waited for her.
Only a few minutes later, Carmen came out, wearing the sexiest little red nightie that I've ever seen. It looked to be a couple sizes too small, in fact, and was straining against her pregnant belly and full breasts. It couldn't even go down far enough to cover everything, giving me a nice view of her pussy and ass… I could see that she was already a little wet down there. I took that as a good sign.
"Whoa," I exclaimed, my cock growing noticeably erect in my pants.
"You like what you see," she said, rubbing her hand over her huge pregnant belly.
"I certainly do," I said. "I just wasn't… expecting things to go this fast is all…"
Carmen just sat down on the bahis siteleri bed.
"I thought about what you said back at the restaurant. You made me feel so… sexy… like a real woman. I hadn't felt like that for so long and… I don't know. I just think that I'm ready to move on."
"So you sure you want to go through with this then," I said as I walked over towards her.
Carmen just nodded.
"All right then."
I put my arms around the petite Latina, hugging her. Slowly, I brought my hands down, bringing them across her swollen breasts, and then down her full pregnant belly. She cooed a little as I touched her extremely sensitive body, then wrapped her arms around me as well. We fell back on the bed, writhing around each other.
`I kissed her passionate as my hand snaked under her little red nightie and fondled her huge belly. I could feel movement within her womb. Carmen just seemed to be lost in pleasure. Slowly, I brought my hand over her ripe little body and down to her sticky wet cunt. I started to stroke her sensitive womanhood.
"Oh yes," she moaned quietly.
I'm not even sure if she knew that I could hear her, in fact.
I kept going, gradually increasing my speed. I could feel her powerful thighs wrap around my hand, and her hips start to buck as if she were fucking me. It wasn't too long before she was riding through wave after wave of ecstasy.
When I was done, she looked up at me and smiled, trying to catch her breath.
"That was amazing," she said. "Now I've got something for you!"
She sat up, and then reached over and unzipped my pants. My cock was pretty much rock hard at this point, as you might imagine.
"What's this," she said, smiling as she reached over and grabbed my dick.
"Looks like someone else is getting excited over here," she said, looking up into me.
God! Those eyes. Those sexy brown eyes… they were just so beautiful.
She started to stroke my cock, working it until it was fully erect. A tiny dribble of pre-cum came out onto the tip, getting worked into with her tender ministrations. I decided to slip out of my shirt before it got too far along. Soon I had my eyes closed and my head thrown back, really getting into her handjob.
I was a little surprised when Carmen stopped and put her lips around my cock. I looked down to see her head bobbing back and forth as she started to give me a blowjob. At first, the poor girl was struggling to accommodate the full length of my cock. I put my arms around her shoulders and stood there as she started to take more and more of my cock into her mouth.
It wasn't too long before she got the hang of it and started to deep throat me. Let me tell you, it felt really good. After a minute or two of that, I could feel an all too familiar sensation. I knew that I was going to shoot my load, so I squeezed on her shoulders. Carmen just stopped as I shot my sticky white seed into her mouth. There was quite a bit of it too, and some dripped out of the corner of her mouth.
I pulled out, my cock sticky with a mixture of her saliva and my own juices. Carmen just looked up at me and smiled. She swallowed my cum and wiped her face. Somehow, seeing a beautiful pregnant Latina with your juices sliding down her face is very satisfying.
"You think you've got a little more in you, cow boy?"
My cock was already beginning to get stiff again.
"I think I do Carmen," I said, reaching bahis şirketleri over and fondling her milk-filled breasts.
"I was hoping you'd say that," she smiled. "Because I want you to fuck my ass!"
"What," I exclaimed.
I should point out that Carmen has a very nice big ass, all round and curvy, and her pregnancy only served to fill it out more. Carmen just rolled over and go down on her h ands and knees, her big Latina ass sticking out right in front of me. Her gigantic pregnant belly just sort of hung there as she raised her butt as high as she possibly could.
"You heard me," she said. "I know that guys like my ass, and I'm not sure how comfortable or safe it would be to have regular sex in my condition. But I think it would be safe enough to fuck my ass. So you up for it?"
Carmen turned around to face me.
"You don't need to ask me twice," I said as I positioned myself behind her.
"Good," she said.
I grabbed her nice full butt cheeks and spread them apart gently, placing the tip of my cock head against the entrance to her ass. It was a very good thing that I was lubricated from her phenomenal blowjob because she was so tight. I'm not really sure that I would have been able to get in her if I hadn't been, in fact.
With great effort, I started to work my cock into her bum. She was moaning in a mixture of pain and pleasure, her eyes closed tightly as I started to push into her. I could see beads of sweat starting to form over her hot little body. It was quite clear that she'd never had a cock as big as mine doing her from behind.
"Just a little more," I said as I kept pushing into her.
Carmen just sort of moaned, and I'm not really sure she even heard what I said. I kept going, pushing until I got a couple inches of my dick into her ass. It was extremely tight, and I felt like I could loose control at any minute there. I stopped briefly for a moment and then pulled back and started to fuck. With each thrust, I was getting a little more of my shaft stuck into her.
Her moans were starting to become louder and more consistent, so I think that she was enjoying it. When I realized that, I started to ass fuck her even faster. I put my hands around her womanly thighs, both to give me a little support and to make sure she didn't fall over or anything.
Soon, I was pounding away at her ass. Carmen was writhing under me, lost to her carnal desires. Just seeing that alone was enough to push me over the edge, and as I pushed the entire length of my dick up her tight little ass, I started to cum once again. Even though it was my second time that night, I still had a lot in me. I shot a couple loads of semen deep into her bowels and then pulled out. Carmen was completely motionless beneath me, moaning softly in the afterglow of our sex. Then Carmen got up and looked at me.
We were both a mess, covered in a mixture of sweat and juices. I think we probably stained her sheets too. But as we embraced each other, we were lost in the pleasures of our love. True, romantic love. That was absolutely the best Valentine's Day I ever had.
Remember what I said about hating Valentine's Day? Well I guess you can strike that, because if it wasn't for that one magical day, I never would have found my true love. She delivered her baby safe and sound, and we wound up getting married a couple of months later. She's had two more kids, both by me this time, and a third one on the way right now.
So if you will excuse me, I'm going to go get back to my loving and beautiful pregnant wife and give her the best Valentine's Day fucking she's ever had. I just hope the rest of you guys out there can be so lucky.