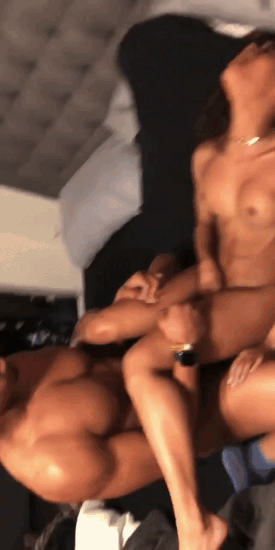 The nightingales flicked and flashed through the forest air, diving around the tall elm trees that lined the earthen track. The orange sky of dusk tried in vain to pull the sun up again, though the silver moon lurked in the high, clear, star filled air. The sound of hooves dashed the silence like a heavy drum and broke the peace. All of a sudden a large grey horse burst through the bushes and thundered down the earthen track. It's rider was a tall, handsome man with long, flowing black hair and a clean shaven, determined face. His silver armour and gold hilted sword were a glinting blur as his steed flashed through the clearings of this old English wood. He gazed back with his wide, brown eyes to see three riders rip through the bushes where he came from onto the track and bare down on his mount.
His heels dug into the horses side and the sweat and steam of the tiring beast filled the air around him. He had to think fast. The clanking of his assailants weapons echoed in his mind as he chased the thoughts which would lead him to safety. The forest finally broke onto moor land and his silhouette against the setting sun was like a great painting. His chasers came out of the woods and spurred towards him, though a gap had opened between the hunters and the pray due to thick bushes, false trails and a lot of luck. They appeared in time to see him break for another wood and so they followed in hot pursuit. The moor was still for a few moments after the chasing pack had passed into the forest and as the dragonflies danced in the dusk the grey horse and his silver rider slowly, and silently trotted down the hill and towards a lone farmstead, bright on the moor.
The rider knew his horse was tired as it panted down the muddy hill towards the farm. He also knew that his assailants would not be fooled for too long so he looked to the barn on the edge of the farm where he could hide and maybe even get some sleep. The door was open as he led the animal into the large, dark, lofty barn where he removed it's saddle and hitched it to the post. He flung his armour and sword on the floor and sat in the dark pondering his difficult position.
He must have drifted into a nervous sleep, because he was jolted into consciousness as the large door began to open, revealing a star filled sky. He drew himself up and hugged the wall, wishing that his sword was not on the other side of the barn, hidden with his armour under a hay cart . He tried desperately to stop breathing and wished that he could become part of the wall. A sword blade, rapier-like, slowly edged through the barn door, illuminated by a flickering candle. They'd found him. It was time to let his masculine strength and warrior instincts take over, and as the glove covered hilt appeared, he pounced. He grabbed the wrist, barrelled into the assassin canlı bahis and pulled him down to the floor with the rapier resting on a bare neck. As he struggled to keep his potential killer still he noticed that there was something amiss. There was no one else at the door, and the body in his muscular arms was slight and weak. By the light of the now stricken candle he saw, that in his arms was a young woman, blonde and slight, wearing white, cotton shirts and what was probably her father's gauntlet. With his hand still firmly placed over her mouth, he flung away the blade and turned her round. Her bright, wide, blue eyes looked up into his weathered, beautiful features as her breasts heaved in adrenalin and fear. She was quite beautiful, with slight features framed by flowing blonde locks which ran to the middle of her back.
"Thou must not speak!" He whispered dramatically to her "I am a wanted man and the Lord of this land's men seek me at all hours. I mean you no harm, but you must be quiet". He slowly lifted the pressure from her face and her quivering red lips gasped for air.
"You are a fool sir! Thou cannot stay here! My family and I will be banished for harbouring a criminal, though I would wish for his lordship's death each night." She whispered more in the darkness "What is your name sir? And what is your crime that you must hide in here?"
"My name is Richard of Kent, son of the king's best man and my crime is one of passion. I had loved your Lord's daughter without a word of marriage and had been discovered by her brother. Please, I ask of you one night where I may hide away and on the morrow I will leave". But as he said this the sound of galloping hooves filled the night air and shouts could be heard through the gaping door. To his surprise the girl grabbed his hand and led him hurriedly up the rickety, wooden ladder and into the hayloft, but not before Richard had stamped out the candle. They flung their bodies into the hay as the first of the men stepped through the door. Richard now lay on top of the girl, both bathed in moonlight from a large window some feet above them, and he heard the hunters talk.
"Is that his horse? I'd swear I saw a light here"
"There is no-one here you fool and every time we stop for your pointless investigations he gains ground towards London!" said a voice from outside a door
"Even Kent isn't stupid enough to lay up in such an obvious hide away. Come, there is a town three miles from here, and I'll wager it is there where he lies"
"Fine, but I'll swear I saw a light" said the man as he walked back into the night.
Richard lay perfectly still, aware of a body bellow him for some minutes before he looked down and into those deep, innocent eyes.
"What is your name?" he asked as he surveyed her perfect bahis siteleri little body, her shirt merely hugging her curves
"Jenny" she managed as her breathing began shorten. She found herself moving her hand from her side and onto his thigh. He gazed down and then back into her amazing eyes. Her hand, trembling slightly, edged up, over his hip and up, under his shirt and over his defined, moist chest. He lent his head down and kissed her soft, luscious lips, pressing himself onto her mouth and tasting her. The young woman moaned and sighed as she moved her hands all over and around his body, feeling his muscle-bound back, his bulging arms and his broad shoulders. As he kissed her, he ripped open her shirt to reveal her perfect breasts, not too, large, but round enough to be sure she was a woman.
Her small nipples were rigid with excitement as he moved his firm hands over and massaged them slowly, cupping each in turn and arousing her even further. As they continued this embrace, her hands moved down and un-laced his britches until they were loose enough for her to pull them just enough to reveal his proud and ample manhood. She pulled at it and caressed it as she gained more confidence and eventually it was a hard a rock. She pulled up her shirt as he positioned himself above her, still massaging her breasts and kissing her neck under the light of the twinkling stars. He eased himself into her wet, warm vagina and she gasped as his large cock pushed into a place of pleasure and excitement. She came instantly and let out a loud moan as her body convulsed in ecstasy and she writhed in the rough straw as if she had touched heaven and sipped ambrosia. He began to move slowly, getting slightly deeper with each thrust, grunting with manly concentration and great skill as he found her spot. He pushed carefully, teasing her and changing his rhythm as he continued to lose himself in her eyes. As he sped up and got deeper she came again, harder and faster than before as concentrated passion exploded in her pussy, melting her mind and forcing her back to arch wildly. It happened again and again in quick succession forcing her to gasp for breath, like a swimmer, in love with the perfect water, but needing the air to survive.
Her head was dizzy, drunk on delightful bliss, as with one of his large, masculine hands in the centre of her back he thrust, now answering his own needs. He pounded hard, as she moaned and sighed with delight, crying for more. His thrusts were like a machine, hitting the spot time and time again in the writhing body below him. Thrusting and pounding and grunting with all the effort he came. She felt his juices explode inside her and she came once again, in time with him as he gasped and shouted and felt his power. He thrust slowly a few more times and then collapsed bahis şirketleri beside her in the hay, the pair of them panting in the silver light. He reached over and pulled her on top of him and kissed her passionately. Their tongues met and tasted each other as his hands moved down her side and into her groin where he idly played with her clitoris.
After some minutes of this embrace, he pulled away and stood up, his manhood and his muscles framed against the window.
"More?" he asked her. She nodded and got to her knees where she took his beast in her hands and slowly put it to her lips. She kissed and caressed the head of his penis before she opened her mouth and struggled to get her lips around the throbbing, hard column. As it slid in and out of her mouth, he sighed and rested his hands on his head where he played with her long, golden hair.
When his dick had become as hard as it would get he withdrew it and lifted her gently up and gestured towards the ledge of the window. She lent down and placed her hands on the ledge so she bared her peachy rump towards him, and he grabbed her hips and moved himself into position. She felt his wet cock press against her arse, which convulsed with excitement and relaxed to allow this forbidden pleasure. He pressed harder and as he softly penetrated her, she sighed, in delightful pain as she experienced a feeling, unlike anything else. It was like a beautiful abomination as he edged inside of her, igniting unknown fires. He eased in and out again, gently giving her a pleasure unique to those previous as she moaned and began to press back on him. He now moved with more rhythm as she reached back to play with her clit while he reached round to caress he breasts.
He began to move harder still as she moaned with excitement and blissful, agonising and alien feelings. He began to carefully speed up, pumping his dick inside of her arse, gritting his teeth with primal excitement as she came again. More intense than before, she moaned from her gut and her knees weakened as the blood rushed through her again. Then he came, with little more than a grunt as he stood, like an all conquering gladiator surveying his quarry. She rose carefully and lifted her arm to bring his head towards her and they kissed again. He withdrew himself and the two lay down, locked in each others arms as they drifted into a secure and blissful slumber
Jenny was awoken by dawn's early light streaming into the barn with the sounds of an airborne chorus crying for food and love. She turned to look into Richard's firm and handsome features but was met with an empty space behind her. She stood up, clutching her torn shirt around her and gazed around in search of her wild, wonderful lover, but he was nowhere to be found. She looked down and saw no horse, no clothes and no armour. She could hear her father working in the fields as she ran down the steps to look out of the door, but he was gone. She sighed and looked to the horizon as she wondered if, or when, Richard of Kent would return to her…